Cindi's Books of the Year: 2021
I didn't read my first book of 2021 until late in the year. Life happened, as did a few health issues (not COVID, thankfully). As my blog partner can attest, I'm a very fast reader so I was still able to read enough in a short amount of time to put together a Books of the Year list. I know I missed out on a lot of good ones, but like I said, life happened.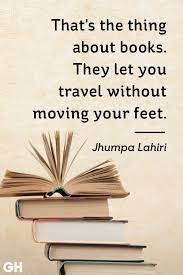 This year I did something I don't think I've ever done before. I read books only written by independent authors (except for 1, I think?), a lot of which I'd never read before. That's not to say I don't still have my favorites. I do. I just wanted to go different, and man, did I. While all my books on the list are gay romance, or MM Romance, they're a bit different from what I usually read. Let's just say I stepped a little further out of my reading box than normal. Not all my favorites of 2021 got 5 stars. In fact, most got 4.5. Even so, they were my faves this year and deserve to be on this list. Maybe surprising to some, a majority of my favorite books this year involve some kind of kink, mostly Daddy kink. And because I did wait so long to start reading this year, expect some holiday stories.
Thank you to the authors for keeping me entertained. And, as always, thank you to Kazza, not just my blog partner for almost a decade (!) but also the dearest friend I could ever hope to have. I don't know if either of us saw On Top Down Under still being around 9 years later, but I swear I couldn't imagine doing it with anybody else.
As in years past, only my #1 book is numbered. The others are listed in totally random order.
My number 1 book of the year is…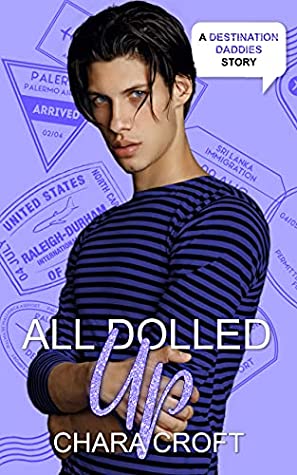 All Dolled Up (Destination Daddies) by Chara Croft
Published on September 30, 2021 by Chara Croft
Contemporary, Age Gap, Age Play, Daddy Kink, Exhibitionism, Humor, Insta-Love, Romance, Voyeurism
I've read quite a bit of Daddy kink over the years but nothing like All Dolled Up. This book clicked almost all of my reading boxes. There's a major age gap between Rene and Edward – 23 years. There's humor with Sam, Rene's new friend and all around sweetheart. He made me laugh out loud every single time he was on-page. And it had two amazing characters in Edward and Rene. Rene didn't know what he was looking for, and Edward had no clue he was even looking for anything. The two of them together? Absolutely perfect. I adored Rene and his sweetness and Edward's take-charge attitude when it came to his boy. I give the author major kudos for writing a type of Daddy kink I'd never read before.
A beautiful and sexy love story between two very unique men.
Look at that cover. I could easily picture the cover model as Rene the whole time I was reading the book.
You can find All Dolled Up at Amazon.
The rest of my favorite books of 2021…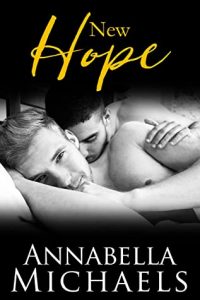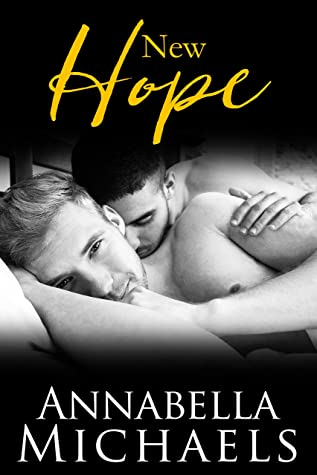 New Hope by Annabella Michaels
Published on October 25, 2021 by Annabella Michaels
Contemporary, Friends-to-Lovers, OFY/First Time, Small Town Romance
New Hope is a sweet story about finding love again after your world has been turned upside down. It's also about friendship and family.
Ford and River meet not long after Ford and his little girl Ellie move to town hoping to find a new start after Ford's wife, and Ellie's mother, takes off without warning. Thanks to two little girls – Ellie and River's daughter, Hannah – a nice friendship starts, that friendship turning into something much more for both men. Ford had never been with a man before, but this was most definitely not GFY. He's always known he was bisexual. He'd just never explored that part of him because he met and married his ex-wife when they were both relatively young.
Ford and River's first kiss is probably one of my favorite scenes ever in a book. It was sweet and it was unexpected.
An excellent book about starting over, friendship, and family.
You can find New Hope at Amazon.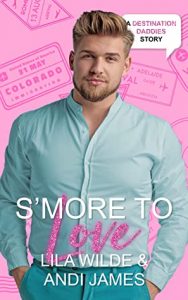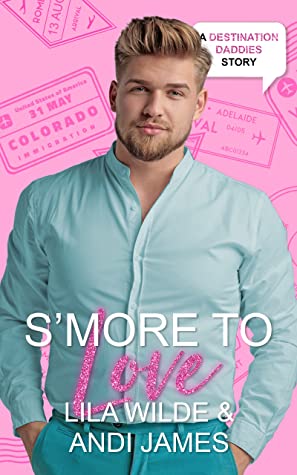 S'More to Love (Destination Daddies) by Lila Wilde and Andi James
Published September 16, 2021 by Lila Wilde and Andi James
Contemporary, Age Gap (13 Years), Daddy Kink (Daddy/boy), Humor, Opposites Attract, Romance
This was such a cute story. There's lots of humor and snark and two characters who probably shouldn't work together but they do. Hudson and Rory are great together. It just takes Rory a little bit of time to see that. Different from most boys, he has a hard time accepting that Hudson plans to stick around.
Great book.
You can find S'More to Love at Amazon.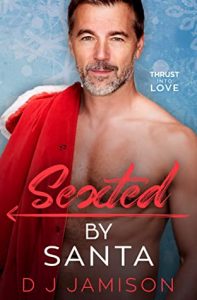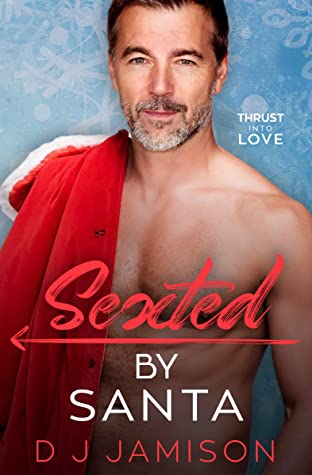 Sexted by Santa (Thrust Into Love, #4) by D.J. Jamison
Published on November 18, 2021 by D.J. Jamison
Contemporary, Age Gap, Christmas, Fake Boyfriend (Kind of), Opposites Attract, Romance, Series
When I read Sexted by Santa, I did something I almost never do – I skipped ahead in a series. I'd read the first one and enjoyed it, but the two in between were college books with college aged characters. I usually don't read books set in college unless they have older characters or there's an age gap between them, like with a professor or student. In Sexted by Santa, Christian is a college professor slash advisor. Jaxson is his twenty-six-year-old single dad neighbor who'd made the mistake (in his opinion) of being advised by Christian before he was forced to quit school to take care of his daughter years before. To say they don't get along would be an understatement.
Everything changes when Christian's best friend creates a profile for Christian on a dating/hookup app and the two men play around a little online without knowing the identity of who they're speaking with. Until much later anyway.
This was such a sweet story and not just because of Christian and Jaxson. Jax's little girl is diabetic and the author wrote her condition, and her dad's fears, perfectly.
You can find Sexted by Santa at Amazon.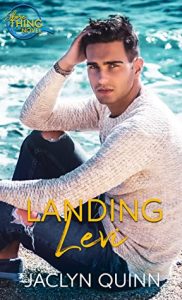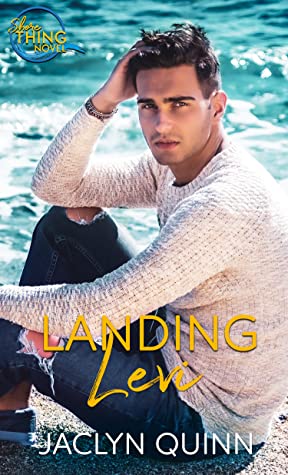 Landing Levi (Shore Thing, #2) by Jaclyn Quinn
Published on July 26, 2021 by Jaclyn Quinn
Contemporary, Friends-to-Lovers, Romance
Landing Levi is the second book in the Shore Thing series. While I enjoyed the first one (Convincing Cole), I loved Landing Levi. It's a nice friends-to-lovers story. Sage has wanted Levi since the first time they met years before. He's done everything short of declaring his undying love. Levi, on the other hand, is oblivious. Everybody sees how Sage feels except him. By the time it finally clicks, Sage is seeing another man after having given up on having anything with Levi. This is when the tables turn and Levi's the one going after Sage but Sage just isn't seeing it. When they finally do get it together, it's sweet.
A great friends-to-lovers story.
You can find Landing Levi at Amazon.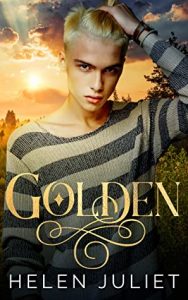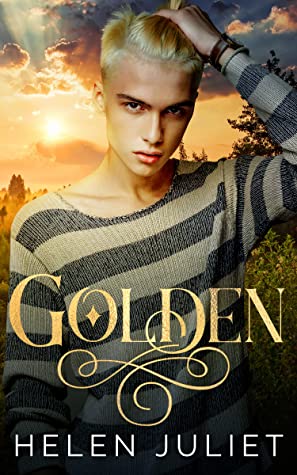 Published on October 28, 2021
Contemporary, Age Gap, BDSM, Daddy Kink, Erotica, MMMM Erotica & Romance, Fairytale Retelling, Porn Industry
It's rare for me to read books with polyamorous romantic relationships. Erotica, sure, but not erotic romance. I know there are good ones – More by Sloan Parker comes to mind – but they're usually just not my thing. I went into Golden thinking it would be a quick, sexy read and then I'd move on to the next book. What I got instead was an amazing love story. Oh, it's totally full of graphic sex scenes with all four men together, but these four men love each other equally.
This is a nice gay version of Goldilocks. Unrealistic as hell, but who cares? It was awesome. The sex was hot and written well. Daddy, Papa, and Baby were all amazing. There was no jealousy with any of them when Golden came into their world because they were already established. There's also a really nice epilogue showing how well they're working out a year later. I loved how everything played out.
My biggest surprise of 2021.
You can find Golden at Amazon.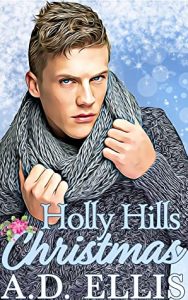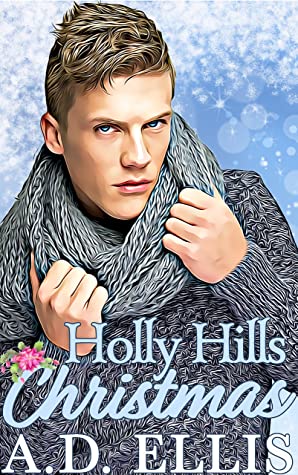 Holly Hills Christmas by A.D. Ellis
Published on November 1, 2021 by A.D. Ellis Publishing
Contemporary, Age Gap (20 Years), Christmas, Small Town Romance
Another age gap holiday romance. If you've read any of my other reviews over the years you know that my favorite thing is a substantial age gap between the main characters.
Vince and Kota were just shy of being perfect.
There's not much I didn't love about this book. Everything happens quickly between Vince and Kota. As in, not dragging things out once they meet. They both know what they want and they go for it. What I don't think either expects is to fall in love.
A very nice, feel good story. I even loved all the secondary characters.
You can find Holly Hills Christmas at Amazon.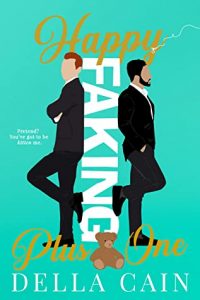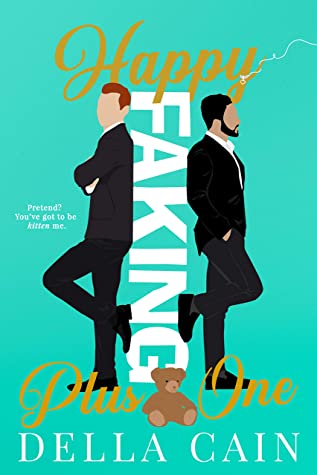 Happy Faking It Plus One (Faking It, #1) by Della Cain
Published on July 22, 2021 by Decadent Publishing
Contemporary, Age and Kitten Play, Daddy Kink, Second Chance Romance
I definitely had a pattern this year with the Daddy kink. Like I said above, I stepped a bit further out of my reading box than normal. Also, in my defense, if you read one, you're inundated with recommendations by Amazon and Goodreads. There were just so many to choose from.
This is my second Della Cain book this year. Second chance romances don't always work for me. They don't usually work because the reasoning behind the original breakup is something that too often has me rolling my eyes. It worked brilliantly with Jamison and Grey. They didn't break up (five years prior) because one of them was cheating, or because they'd stopped loving each other. They broke up because Grey needed time to focus on how to take care of himself in both his every day and his career. Their coming back together was beautiful. They pick up where they left off only better. I fell head over heels in love with Jamison. If ever there was a perfect fictional character it would be him.
There's age and kitten play so it won't be for everybody. Even so, it was definitely for me. I loved it.
You can find Happy Faking It Plus One at Amazon.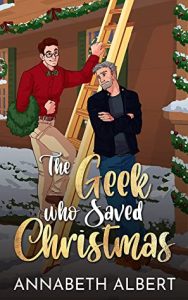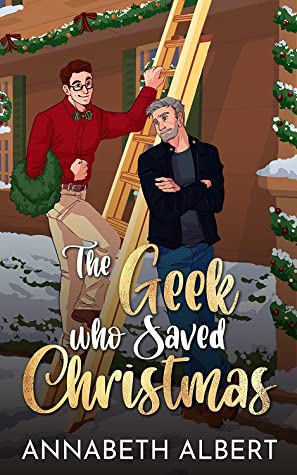 The Geek Who Saved Christmas by Annabeth Albert
Published on November 9, 2021 by Annabeth Albert
Contemporary, Christmas, Older Characters (Forties), Opposites Attract, Romance
What do you get when a grumpy neighbor who doesn't do Christmas is forced to ask the perky Mr. Christmas of the neighborhood to help him prepare for a Christmas visit by his brother and the brother's almost fiancee? You get one hell of a story.
Paul and Gideon are older characters, which I loved. I even loved Paul's grumpiness. After spending a lot of time with Gideon, the reader is allowed to see why Paul hasn't been much of a fan of the holidays. The reader is also able to see his kindness, his protectiveness, and the love he eventually feels for Gideon.
A very sweet romance with two very different characters.
You can find The Geek Who Saved Christmas at Amazon.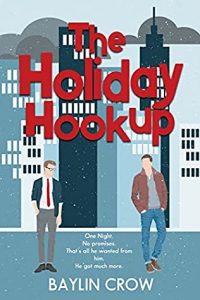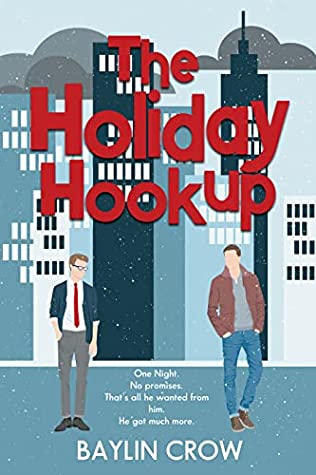 The Holiday Hookup by Baylin Crow
Published on December 1, 2021
Contemporary, Christmas, Enemies-to-Lovers, HFN, Humor, Opposites Attract, Romance, Short Story
The Holiday Hookup is the last book I read before making this list. It's only 60 pages, but a lot is said for such a short story. I literally laughed out loud the whole time I was reading it. I loved Hunter so much because he was not annoying (though Finn would disagree with that statement), he was romantically persistent. His romantically persistence pays off in a big way.
He was hilariously perfect.
A great holiday short with awesome characters.
You can find The Holiday Hookup at Amazon.
Honorable Mentions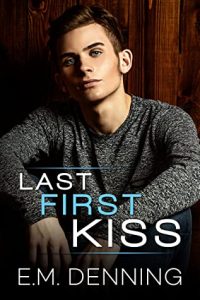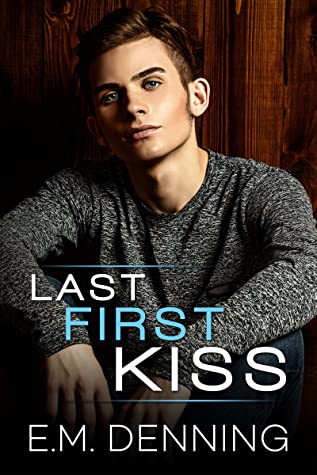 I normally don't do honorable mentions on my end of the year list, but I'm making an exception this year. There are two books that I read that I absolutely loved with the exception of one thing – I wanted more at the end.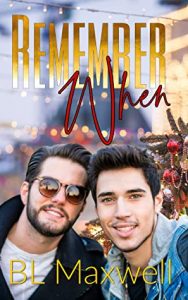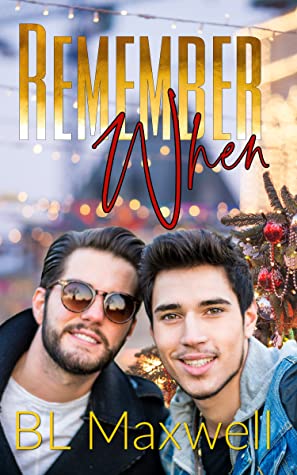 First, there's The Last First Kiss by E.M. Denning. The entire book was perfect until the very end. If there was ever a book that needed an epilogue, it's this one. As much as I loved the book – and I really did love the book and the characters – I wanted, no needed, to see more. I know they get their HEA. I just wanted to see it when it happened.
There's also Remember When by B.L. Maxwell. I needed more couple time, not just what led up to where they were at the end. And while there's a nice epilogue at the end, I still had some questions that needed answered. I also would have loved to have seen Link's POV, not just Andy's.
Congrats to all the authors! I look forward to next year!