The Holiday Hookup, Baylin Crow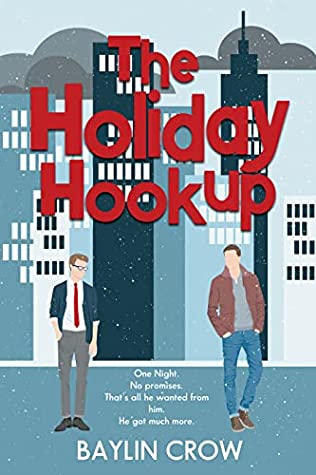 Rating: 5 "Hunter Holliday" Stars
Publisher: Baylin Crow
Genre: Gay Romance
Tags: Contemporary, Christmas, Enemies-to-Lovers, HFN, Humor, Opposites Attract, Romance, Short Story
Length: 60 Pages
Reviewer: Cindi
Purchase At: Amazon
Blurb –
Reasons why Hunter Holliday is on my Naughty List:
1. He dresses like it's Casual Friday every day of the week.
2. Everyone loves him, even though I'm pretty sure he doesn't actually get any work done. It's the smile, I think. Definitely the laugh.
3. He's so relaxed, sometimes I can't even tell if he's awake. Or conscious.
4. He doesn't respect my office space boundaries. Stay in your own office and stop messing with my stuff!
Okay, the list is actually really long, but none of it matters because it's time for the annual Secret Santa exchange, and guess whose name I draw.
Hunter freaking Holliday
And he knows this because, I repeat, he won't stay out of my office and leave my things alone.
Even though I didn't ask, he has no problem telling me exactly what he wants.
Me. For one night
The Holiday Hookup is an MM Christmas short story with high heat and low angst.
Review –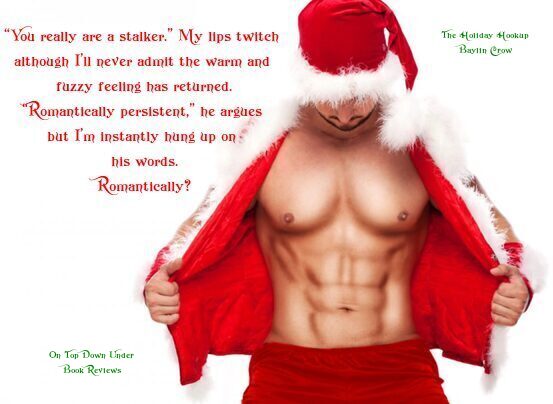 This story is only 60 pages, much too short for a full review. Even so, I couldn't not review it. It was just too cute.
Hunter Holliday is the bane of Finn's existence. They work for the same company, and Hunter has zero respect for Finn's personal space. He's constantly popping into his office at odd times, moving things around on his desk, and just being an all around pain in the butt.
The boss has just pushed Finn until he picked a name for the Secret Santa gift exchange. There's only one name left, and what do you know? It's Hunter Freaking Holliday. Of course, once the boss leaves, in walks Hunter who finds out right off that Finn got his name.
So much for being secret.
Hunter was just always there. He wouldn't leave poor Finn alone. A former NFL quarterback, he came across as lazy and slow (he wasn't). Unlike Finn – who has nerd written all over him – Hunter never stays late at work, even leaving a few hours before everybody else. And man does Hunter like his naps. 😉
He was awesome!
Finn, on the other hand, just wants to get ahead in his career, not be dealing with a lazy, annoying sexy, gorgeous former jock.
Hunter's no fool. He knows exactly what he's doing, what he's been doing for years.
Well, trying to do anyway.
When it comes to the not-so-secret Secret Santa, Hunter tells Finn what he wants – one night with him. That's it. No gift card or candle or whatever the others are buying whoever's name they drew. One night in bed.
"Now ask me what I want for Christmas, Finn." He's still grinning, and I'm still annoyed.
I groan and tug my hair before pointing at the door. "Out."
With a rumbling laugh, he casually strolls to the door, pausing to glance back with his stupidly sexy smile in place and brown eyes, that fuck with my head, lowered half-mast.
"You. Just one night in my bed. Think about it."
Well, obviously Finn says no. I mean, what the hell is Hunter thinking?
What is Finn thinking? How much he really likes the idea of that one night with the man who annoys the hell out of him. And when he finally – albeit reluctantly – agrees, it's not just one night. Why, you ask? Because Hunter won't go away. And Finn will go to his grave not admitting this, but he doesn't want him to either.
Hunter isn't shy about being bisexual. And while I don't want Hunter, I also don't want to watch him flirt with other people.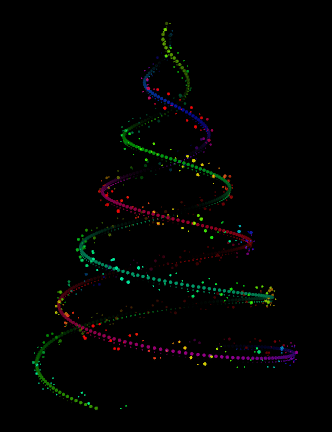 I laughed so hard. I don't remember the last time a book had me laughing like I did with this one.
Oh, and Hunter's not really annoying. Maybe a little stalkerish (not really, just persistent), but not annoying. He's just 'romantically persistent'. Well, his romantically persistence pays off.
"You keep saying romantically but talking about talking me out of my pants doesn't qualify as romantic."
His lips twitch. "You have a point. I'll have to improve my game, but the pants thing, that's still going to happen."
I can't say more than that.
The story is told in Finn's point-of-view until the very last chapter. That one's in Hunter's. It needed to be because the reader was able to get inside his head and see why he drove Finn crazy for so long. Though to Hunter it was, again, him being romantically persistent.
I laughed throughout the whole book and I ended it grinning from ear to ear. This was exactly what I needed today. It's a happy for now story, but it's totally going to be a HEA, just like they didn't just start seeing each other. They'd been doing it for a while. Hunter says so. Finn just doesn't know it yet. 😉
An easy 5 stars.