Daddy's Little Christmas (Secret Santa Daddy), Della Cain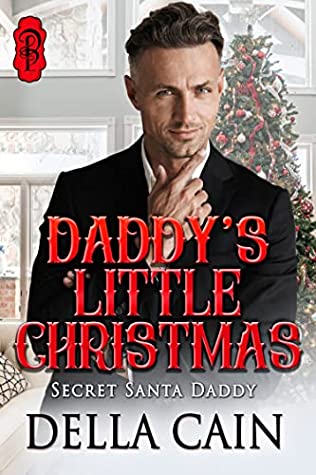 Rating: 4 Stars
Publisher: Decadent Publishing LLC
Genre: Gay Romance
Tags: Contemporary, Age Play, Daddy Kink, Romance
Length: 125 Pages
Reviewer: Cindi
Purchase At: Amazon
Blurb –
Bridge thinks his Secret Santa delivery is a mistake…
Bridge didn't sign up for the Secret Santa exchange. As the owner and CEO of his company, he never does. When presents start showing up at his office, he is sure they are a mistake…until he opens them. There is nothing random about these gifts—they have been sent by someone who sees Bridge as more than the boss…they see something deeper…something little.
Alaric recognized his boss as a little on the day they met. He is strong and commanding in the boardroom, but, in the quiet moments when he thinks no one can see him, another side of him appeared. Alaric longs to be his daddy, but it can't be. Bridge is his boss. When Secret Santa time arrives, Alaric decides to indulge his boss's little side. Bridge needs it, and it isn't like he will know who it's from.
One overnight business trip foils Alaric's plan when both men end up at Collared's Christmas Spectacular. But will Bridge accept a daddy who is not only younger than him but also his employee?
Daddy's Little Christmas is a sweet with heat Secret Santa Daddy MM romance set in the world of Collared Ever After. It features a CEO who needs a daddy, an assistant who is up for the task, a Secret Santa like no other, a business trip that heats up, Marion's twist on a holiday shindig, a Santa suit with a twist, all the magic of Christmas, and a happily ever after. If you enjoy your romance filled with true love, a sweet and caring daddy, and an adorable boy who's ready to let his daddy know exactly what he needs, download Daddy's Little Christmas today.
***This holiday season is full of secrets. Secret Daddies that is. Follow four of your favorite MM authors as they bring you tales of kisses, cuddles, and holiday cheer. Each Secret Santa Daddy book is a standalone and can be read in any order.***
Review –
What a cute story.
Bridge is a little without a Daddy. He's also the owner and CEO of a fairly big company. While he loves being the boss, and he kicks butt in the boardroom, he also loves embracing his little side.
Well, he would if he had a Daddy to do it with anyway. It's not so fun doing it by himself.
Bridge starts receiving Secret Santa gifts, though he knows he never signed up for Secret Santa like other employees have. Even so, his little side is loving the gifts, especially because they are for his little side, not his adult slash boss slash CEO side.
Bridge strongly suspects his Secret Santa is his assistant, Alaric, because nobody knows him like Alaric does.
Bridge would really love to know Alaric better. 😉
The company is in the middle of a merger so Bridge and Alaric have to take a business trip together. When their plane hits serious turbulence Alaric takes Bridge's hand and helps him through it as the boss man doesn't do well flying even without the turbulence. When they arrive at their destination, they end up in the same suite instead of separate hotel rooms. This is good in a way and not so much in other ways. Each guy is secretly crushing on the other and being in such close proximity away from the office might not be best.
Alaric is a Daddy. He's fairly convinced his boss is a little, but what if he says or does something and he's wrong? Not only will he embarrass himself, but he'll also make things weird at work. The Secret Santa gifts were kind of his way to feel things out a bit, gauge Bridge's reaction. They were also because he knew his boss would love them because they weren't obligatory boss gifts. Somebody was giving them to him because they wanted to, not because they felt like they had to because of his position.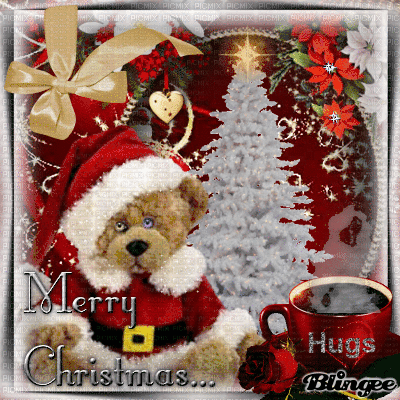 The truth for both men comes out in a pretty big way when they both separately show up at the local kink club while they're still out of town. It's embarrassing and cute at the same time. Embarrassing for Bridge but also exciting. For Alaric, it's everything he's wanted since he was hired by Bridge years before.
I love the power exchange between these two men. Bridge was the corporate guy during the day with Alaric as his devoted assistant. Away from the office, Alaric is his Daddy who takes care of all of his needs.
With Daddy/little stories they can go either way for me. They can be way too much of one thing and not enough of another. Daddy's Little Christmas had the perfect balance. Maybe it wouldn't have worked had it been longer, but it was good here because of the short length of the story.
I think my favorite part of the book – outside of Joel, Bridge's bossy cat – was Christmas morning. Bridge and Alaric are a real couple now who are practically living together at Bridge's place. For the first time in Bridge's life, he's given a little Christmas. It's something he's always wanted but was never able to have. His childlike excitement made the story. He was truly like a little kid at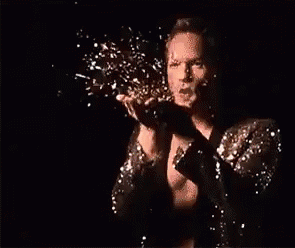 Christmas. All his previous Daddies wanted Bridge to be a little 24/7 or close to it. Bridge needed his adult time – obviously, because of his position at his company. He couldn't be in little mode all the time. He and Alaric worked beautifully together to get the right balance.
There are a few secondary characters that I know were/are in other books in the Collared world, some couples who were Bridge and Alaric's Daddy and little friends. I've not read any of the others but I may now just to see how they got their own stories.
The little stuff wasn't overwhelming but there is quite a bit of age play.
A very sweet story.