Silver Fox (Bridge to Abingdon #4), Tatum West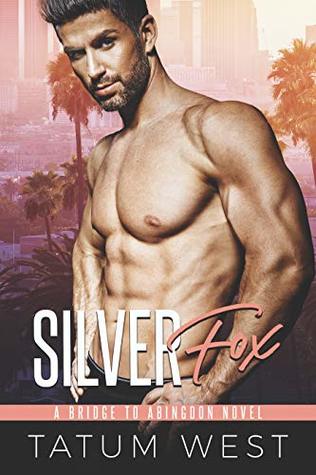 Rating: 5 Stars
Publisher: Tatum West
Genre: Gay Romance
Tags: Contemporary, Age Gap, Rock Star/Entertainment Industry, Romance, Series
Reviewer: Cindi
Purchase At: Amazon.com
Blurb –
Nikki:
I left for Cali the night of my graduation with nothing but a pink boa, a pair of strappy gold heels, and my silver eyeshadow from Sally Beauty Supply. I sang for pennies on Hollywood Boulevard in my broke and desperate days. Now at twenty-six, I've got more Grammys than Madonna and a growing empire. 
Fame was everything I expected and nothing that I ever wanted. At the end of the day I'm on my own, with an overbearing manager and security team as my only friends. I made this life, and now I live in it alone. 
When a stalker starts following me, and the paparazzi ambush me outside of a nightclub, I'm at my breaking point. That's when Fox Lee appears—out of nowhere—tall and gorgeous with salt-and-pepper hair and a wicked smile that shakes me to my core. 
He takes my hand and sweeps me away from the flashing lights and screaming fans. He even keeps me safe when the stalker shows up at my house the next day. 
I'd wrap myself up in Fox Lee and never come up for air. 
But he doesn't want me. He just wants to be my lawyer. 
Fox: 
Nikki Rippon is the most fascinating man I've met in years, and I count Robert De Niro as a close friend. I'd like to save Nikki—and savor his cherry pink lips. But I need to keep things cool and professional, even if he's the smartest, funniest, and sexiest man in my contacts list. He's at least a decade too young for me, and he needs legal representation against the hellions taking advantage of him—not a boyfriend. 
When he invites me up to his place, I almost cave. Every minute I spend with him, I fall deeper and deeper. He can make a Lakers jersey look like couture or rock a Prada polo with Jimmy Choo heels. He's infinitely loyal, utterly hilarious, and more talented than any other musician who's walked through my doors. 
Ever since my parents kicked me out at seventeen for being a little too queer, I haven't let anyone in. I don't do relationships, especially not with glam pop stars with a closet full of Gucci. But Nikki's wearing me down, bit by bit. He's staying at my place, taking us on dates I never expected. And we even manage to escape to my beach home on the East Coast without a single fan noticing—almost. 
Just when things seem perfect, the ghosts of Nikki's past start to close in on us, threatening the life we're creating together. It turns out that when you're spending your nights with the world's biggest pop star, people can get a little …jealous. 
I'd convinced myself Nikki needed a knight in shining armor. But when I find myself trapped in the trunk of a moving car, my hands tied and my mouth gagged, it all becomes crystal clear: Nikki is the savior I always needed. And the only man I've ever loved. 
Silver Fox is the fourth book in the Bridge to Abingdon series. Each book focuses on one amazing couple, and each can be read as a total standalone. Fox and Nikki have more steam than any other couple in the series! There's also a bodyguard bestie, a closet full of Prada, and an unforgettable night under the stars. Add a swirl of mystery, a secret boat trip down the coast, and a twist you won't see coming… and you've got Silver Fox. Nikki Rippon and Fox Lee are the soul of Abingdon, and they start off the story of Abingdon with a BANG.
Review –
I love this series. I especially love Gil (from Steele My Heart) and Nikki and Fox. Nikki and Fox were introduced way back but we didn't know their story or how they got where they are. Not only do we get it in Silver Fox but it also has me wanting to read Steele My Heart again.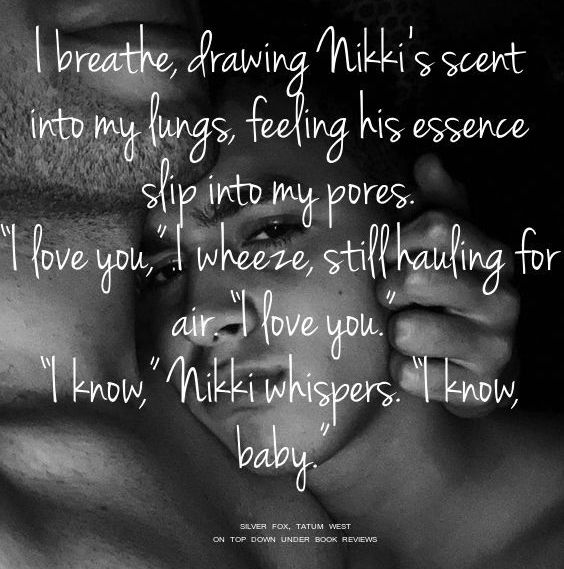 The way the author writes these books is unique. Each couple has their own story and epilogue. Sometimes the epilogue takes place many years down the road (beyond any of the characters and stories) and sometimes the epilogues end with a lead in to one of the previous books or an upcoming one. You'd have to read the books to understand what I mean.
Now on to my review.
In the first three books we saw Nikki back home in Abingdon living with Fox. Now we see how they met and ended up there.
Nikki Rippon is one of the biggest rock stars in the world. It was his goal to be famous and he accomplished that in only a few years after leaving his hometown of Abingdon for Los Angeles. Now 26, he's accomplished everything he'd hoped to accomplish and then some.
Fox Lee is a 40-something high-powered entertainment attorney in Los Angeles. While trying to wrangle a possible new client at a club he ends up rescuing one instead. That would be Nikki. Nikki's so-called security team has abandoned him when they're not supposed to leave his side. Nikki just wants out of there. He makes the mistake of leaving the club by himself. Not only is he swarmed by paparazzi but a strange man goes crazy and grabs him. Thankfully, Fox is nearby and gets him out of the situation.
Nikki knows he's taking a chance. He just got into a vehicle with a stranger who could be a serial killer for all he knows. But then Fox takes him straight to his home, gives him his card, and even hangs around until Nikki is safely inside. Fox doesn't even take him up on coming inside for a few minutes. If he was going to harm him he had plenty of opportunity to do so.
The next morning Nikki wakes up to a frightening situation involving his so-called chief of security and a message from a stalker. After the police leave, he contacts his parents – a forensic accountant and an attorney – and then he calls Fox. After vetting from Nikki's parents, Fox's firm is hired, Nikki's sleazy manager is locked out, as is his security chief, Derek. There's reason to believe they've both been embezzling. Fox quickly hires a good security team and gets to work keeping Nikki safe. Nikki's mother jumps in and begins an audit on his financial records.
Nikki and Fox start getting close. They don't get too close until something dangerous happens and a terrified Nikki calls Fox from the hiding place of his closet. Of course, Fox comes running and has to console the poor guy. 😉 In all seriousness, that was a very sweet part of the story.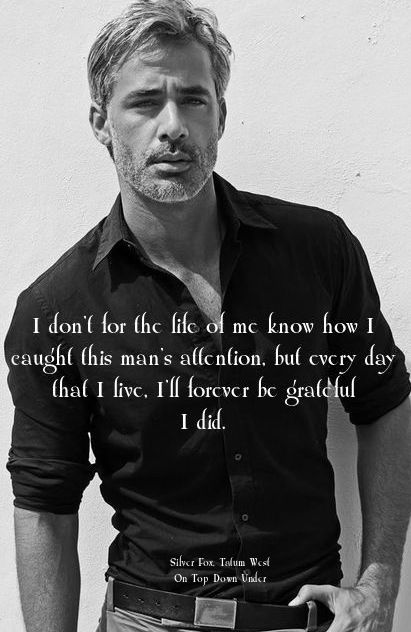 Everybody wants a piece of Nikki. He can't go anywhere without being swarmed. He knows that without his fans he wouldn't be anybody, but there are some who take things too far. And he never knows when one of them will turn out to be the stalker. It also doesn't help that the sleazy former manager and security chief are threatening because Nikki dumped them without warning.
For the first time since he arrived in L.A. Nikki has someone he can truly be himself with, someone he can trust completely. Fox doesn't care about his fame or his money. He only cares about Nikki.
The story is mostly Nikki and Fox getting closer and trying to evade those who want to do Nikki harm. The story never drags and I never felt like it was going on for too long. There's one thing in particular that I'm glad the author touched on. Nikki spends his life eating next to nothing. He's too thin and constantly worrying about gaining weight. Androgynous, Nikki believes he has to remain bone thin to maintain his rock star image and to look nice in photos or on TV. As a person who has battled an eating disorder on and off since I was 15 (many years ago), I will say this… men can get anorexia. I know it's not as common as with females (roughly only about 10% of reported cases are males) but it still happens. The author didn't devote page after page to the subject – and Nikki does eat when pushed – but I'm glad it was mentioned.
"After the call, he went upstairs. He came down a few hours later, and hit the treadmill for almost two hours. I don't think he's eaten anything all day. There's hardly any real food in the house," he adds. "All Nikki eats is lettuce and rice thins. I'm worried about him."
Who does two hours on a treadmill? Who does that on an empty stomach?
Nikki reminded me of myself a little when it came to his eating or lack thereof. Sometimes I was able to eat when pushed but I always made up for it for days after by not eating. It's a horrible cycle. The guilt for what you've put in your body hits so you go backwards instead of forward. Everybody is different, but it was written realistically here.
There's a bit of suspense with everybody wondering who the stalker is and when he'll show up next. There's also a bit of danger. When it's over, Nikki and Fox, both burnt out on the Los Angeles scene, have to decide if they're willing to leave the hustle and bustle of the big city (all Fox has ever known) or stay and have zero privacy. It was a major decision and not something they just suddenly decided.
I loved this, like I said above. I'll be the first one to NOT read a book about rock stars or somebody in the entertainment industry, which is weird because two of my all-time faves (kind of) have rock stars. My point is that there are exceptions and Silver Fox is one of them. I'd already met Nikki way back in Gil and Kendall's book so it wasn't like I was suddenly thrown into his life before he came back home and settled down. Had this been the first one in the series I probably would've passed it by, which would've been a shame.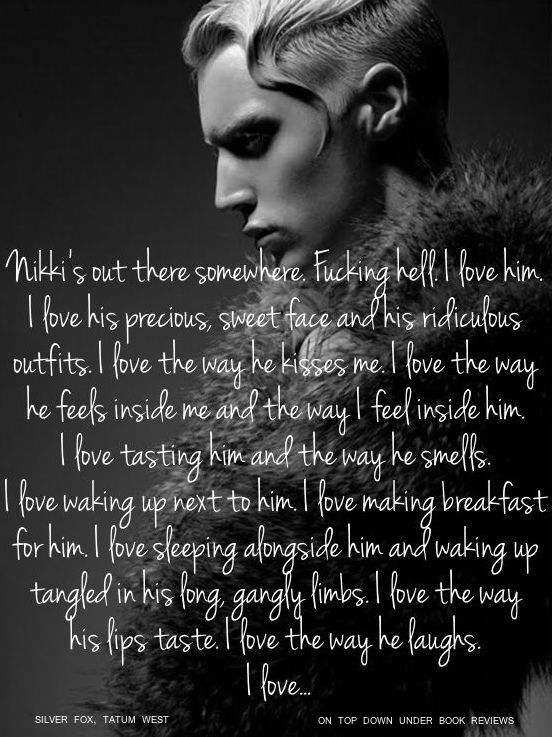 Fox's age isn't given other than 'almost twenty years older' or 'almost Nikki's father's age' but it doesn't matter. One of my favorite things in the world is a couple with a big age gap. These two are perfect for each other.
I'm eager to see if there will be another one in the series. Now I'm off to reread Steele My Heart. The ending of this one reminded me just how much I adored that book.
Highly recommended. While each can be read as a standalone (and reading this one before Steele My Heart wouldn't even be a horrible idea if you don't want to wait on Nikki and Fox), I suggest starting at the beginning and reading them all in order.
One more thing… I wasn't even going to mention it because it seems like I'm constantly saying the same thing over and over… I'm reading one book after another with serious editing issues. I'm not referring to a few typos here and there or some missed punctuation. If that was the case I wouldn't say anything. I'm talking about misspelled names, the wrong names being in places, and glaring mistakes. This was throughout this and the last book. It's distracting when you're reading a great book but have to go back and reread a line or two because you're not sure what you just read. I'm not knocking off even a half star from my rating because of it because I loved Nikki and Fox, but it really needed to be proofread a little better.