Chase Me Home (Bridge to Abingdon #3), Tatum West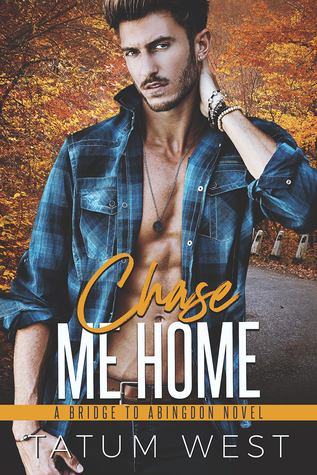 Rating: 4.5 Stars
Publisher: Tatum West
Genre: Gay Romance
Tags: Contemporary, Family, First Time, Romance, Second Chance Romance, Series, Special Needs Child
Reviewer: Cindi 
Purchase At: Amazon.com
Blurb –
Elias:
I broke Zane Chase's heart twenty years ago, on the night I left Abingdon. I knew we'd never have a happy ending. I played straight for years. I made my life perfect through sheer force of will—I built a billion dollar company, married a good girl, even had a kid. I hid myself for decades, and I got exactly what I wanted.
But it all came crashing down. My company fired me, the wife ditched my gay a$s and took our daughter with her. The only place to go is home. My first night Abingdon, I run right into Zane. His crystal blue eyes and sculpted body wake something deep inside of me. I need him in my life—and in my bed.
I offer Zane a cool million to work with me, to build something new in Abingdon—something amazing. I don't know what the hell I'm doing. I've never been with a man before. And I've never fallen in love. I thought there were no happy endings, but Zane is showing me that I might be wrong. 
Just when everything seems perfect, my ex drops drops my daughter with me and disappears from both of our lives. 
Now I'm not just an unemployed a$shole in a small town, I'm also a single dad to a traumatized kid whose mom has vanished. My girl doesn't trust me, and I desperately need a crash course in parenting. I thought Zane was my second chance at life—but he's too good to drag into this mess I've created.
Zane:
Elias Spaulding is a total d*ck. He's rude and presumptuous—seems he never learned any damn manners. He's got wild ideas, fast cars, and more money than God. He's everything I should hate. Instead, he's the most fascinating man I've met in years. And deep down, he's the same boy who stole that first kiss from me in the darkness of my dorm room.
Beneath his bluster is a man who wants a real life—a home, a family, someone to love. I was never the kind to settle down, not since I left for New York. But something's telling me that Elias might be worth the trouble.
I'm falling in love with Elias, whether I like it or not. I can see myself here, in Abingdon, building a life with him and his daughter.
A dangerous ghost from Elias' past appears, threatening to ruin everything we've built. Elias keeps trying to push me away in the midst of all the drama, but this time, I'm not leaving. 
Elias Spaulding was my first love, and now he's my home. I won't let him go without a fight.
Chase Me Home is the third novel in the Bridge to Abingdon series. Each book focuses on one amazing couple, and each can be read as a fabulous standalone read. Chase Me Home has steamy first-time love scenes, a lot of family drama, some adorable kittens, a British nanny, and a much needed update for Jackson Academy. Elias and Zane are the hope of Abingdon, and they're working hard to bring it into the twenty-first century. Enjoy!
Review –
I put off reading this book because I wasn't a fan of the last one, A Fighting Chance, though I loved Steele My Heart, #1 in the series. Honestly, the only reason I read Chase Me Home was because of the next one, Silver Fox, that has two of my favorite characters in the series as the main characters. I shouldn't have waited. This was a really good book.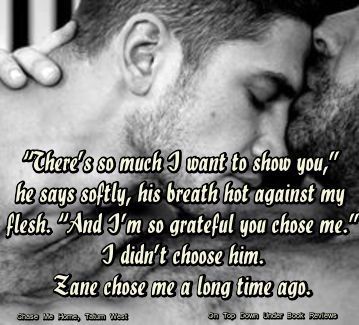 It starts with a prologue. Elias Spaulding is graduating from Jackson Academy, an exclusive all-boys school. Unlike others in his class (Nikki, Gil), Elias doesn't really fit in and has spent a lot of his high school years in and out of the principal's office because of his attitude. Most of the other students come from wealthy families. Elias has a single mother who raised him by herself after his abusive father took off. They didn't have a lot but they had each other. Voted 'Most Likely To Succeed' he was determined to do just that.
Zane Chase is a freshman. He and Elias share a couple of sloppy kisses in a dorm room but Elias rudely pushes him away, even refusing to talk to him at graduation. Elias couldn't come to terms with wanting a guy when his horrible father had beat him if he even hinted at being interested. Of course, the rejection hurt Zane, who really cared about Elias.
He came to me again last night, the last night before I leave this place for good. He kissed me hard and told me he forgives me.
He touched me again, the brushing of his skin against mine like a dangerous spark.
I pushed him away because I was afraid of what might burn when the spark finally caught.
Twenty years later –
Elias is coming home to Abingdon for 'all-years' high school reunion for Jackson Academy. After leaving town after graduation he married a woman, became a father, and went on to make his millions. He's now divorced, barely knows his daughter, and has been kicked out of the company that he co-founded.
When he sees Zane at the reunion all his regrets from high school start coming back. He treated Zane poorly and if he could go back to change that he would. The best he can do is hope Zane will be willing to speak with him long enough to apologize.
Zane represents the path not taken. The day I let him walk away was the day I officially shut down a big part of myself. I put my soul in a box and put the box on the shelf. It didn't solve anything. It just made me a miserable liar to everyone around me, but mostly to myself.
All I know is Zane represents every regret I still hold onto like a religion.
Zane does speak with Elias, but barely. He's spent twenty years trying to forget the rejection by Elias when he was a teenager.
I've often thought that I wasted my time falling in love with Elias, but twenty years later, I see exactly why I did.
Zane also left town as soon as he graduated, going on to become a successful artist in New York. So successful that he's well-known all over and pretty famous
When Elias makes him a business offer, Zane is intrigued. Elias is eager to start all over again in his hometown and will need Zane's artistic abilities to help his new venture be a success. We're not talking painting a couple of paintings and that's that. He's asked to completely transform this huge area that Elias purchased for his venture. Zane would be a fool to turn down the amount of money being offered by Elias. It's a heck of a lot more than the cool million mentioned in the blurb. He agrees and he and Elias start getting to know each other.
I've grown out of my crush, I remind myself. He's just a man. A very handsome one, who happens to be a genius. But I'm over him.
Zane and Elias start going hot and heavy pretty quick. I admit to thinking it was WAY too soon, especially considering how things were between them two decades before. Honestly, Elias isn't exactly a people person. I wasn't a fan of him from the prologue until quite a bit into the story. While I enjoyed watching him learn from Zane – Elias had never been with a man before – I still wasn't a fan.
I wonder if he trembled like that with his wife? I wonder if he cried for her. I'm guessing no. This man is as gay as the day is long.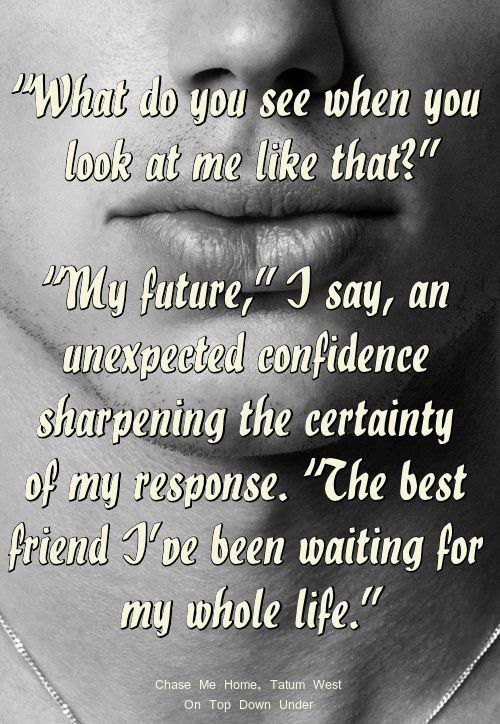 Everything changed for me when Zoe, Elias' nine-year-old daughter, was dropped off without warning by her horrible mother. Zoe has a list of things she's been diagnosed with – ADHD, oppositional defiant disorder to name just two – and she's on a ton of medications. Sara, her mother, doesn't want to deal with her anymore so she dumps her at Elias' place and takes off to live her life for herself, no longer giving a damn about her daughter.
Sara is one of the worst mothers ever. She doesn't want Zoe. The poor child has been kicked out of a bunch of schools. Sara tells her that Elias doesn't want her. Elias, who'd only spent a few months out of each year with Zoe, doesn't know how to take care of her, especially with everything he's been told about her behavior.
Thankfully, Zane is there to help. His older brother (Malcolm) is on the spectrum so he and his mother help Elias with finding doctors and therapists to help Zoe. They also help get her in school but that ends up not working out so well.
I fell in love with Zane in the prologue. That didn't change the more I read. As for Elias, he wasn't good with people or social situations. He was fine in a boardroom and with anything pertaining to business, but not social interactions. It doesn't take much for the reader to see that he and Zoe share more than just the father/daughter bond. He tries so hard with her, but he just doesn't know how. I couldn't help but like him after that.
Elias' father makes an appearance. I was pleased with how he was handled.
I adored Zoe.
Some of the characters from the other books (except Jack and Dillon from A Fighting Chance) are in this one a little – Nikki, Kendall, and Gil. I would've liked to have seen them more, but I know it wasn't their story. There are a few more characters introduced but my review is already long enough, on top of the long blurb.
Overall, a fantastic book. I hate I held onto it for so long. There were a few times when I got confused over who was speaking because of goofs with the names being in the wrong places. There were also some punctuation issues. I also found myself thinking, "Ouch!" when Zane and Elias had sex. They didn't much believe in prep, even when it was Elias' first time. Even so, I loved the book.
Now for Nikki and Fox's story. I've loved them both since the first book.