Kazza's Books of the Year: 2020
This has been a stellar year for books. I've read (and listened to) some truly memorable tales. So many terrific books have I read that some wonderful books are missing because I had to have a cut-off point. I also kept my favourites list to one book per author.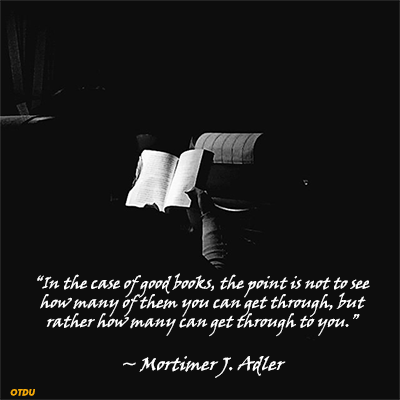 I'm not a fast reader, I chew over everything as I read, and then again post-reading. Plus I take my time with most reviews anyway. I also get lost looking at all the 'shiny' pics out there in my search for something visual to match to review quotes. I'm also a major analyser. I don't take part in the Goodreads Reading Challenge because my dream would be many books read but the reality is quite different – because of of my pace, the book(s) I've chosen to read, my life in general, they all play a part to slow me down. That's my story and I'm sticking to it.
The books I've read this year, and reread, because I've reread quite a few favourites, have been amazing. 2020 may have been a dumpster fire of a year in the real world, but the quality of romance/genre fiction books written during this time, or leading into it, have risen to great heights. I feel the books I chose gave me something transcendental to read, whether that be jumping into the psychological fire – something I gladly do over and over again – joining the Spanish influenza pandemic to remind me everything old is new again, or being transported to an alternate universe, of sorts, or I found myself reading something more harmonious in a lighter, gentler plane of existence.
It's harder to run blogs theses days. The fun police are always on the lookout to burn your arse for a too racy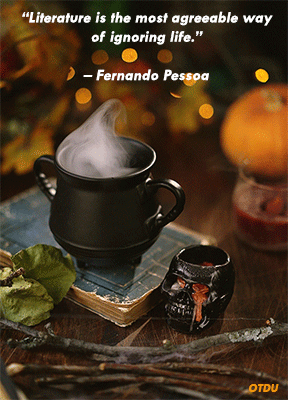 picture, and god forbid it's two men. And to be totally honest, writing reviews is an extremely time-consuming process, including various social media and pages to add links to. We're one of many blogs reviewing. If you're looking for ideas about a book prior to spending your hard earned dollars, there's a lot of choice nowadays – a good thing. Thanks to those people who do check out our reviews at On Top Down Under. We can see analytics as to how many people come onto reviews and our pages. It's nice to see numbers, because so few people comment on blogs in this genre nowadays. I do have chats behind the scenes with a couple of people, but it's good to know I'm not shouting into the void when I press publish on a review.
Books of the Year is a tradition at On Top Down Under, and this is our 8th year of writing reviews in the gay romance or MM genre. Cindi and I like to keep BOTY going because we get to say thanks for the words, the characters, the magic, by recognising our favourite books and writers within a reading year. I also like to feel I give fellow readers ideas about books that I love, maybe some they might have missed. I know I miss books all the time, so I keep on the lookout for other people's favourites too. Anything to keep us reading, right?
To Cindi: This blog is amazing because you're next to me on this journey. Reviewing and blogging is something that's better to share with someone else who gets your passion… sometimes frustrations. We've both sustained extremely personal losses during our time on the blog together and we keep on keeping on regardless. Thank you for being the best blog partner, my dearest friend, and a person who supports my craziness.
Thanks for checking out my Books of the Year for 2020. Merry Christmas, happy holidays, or whatever else you choose to celebrate – or not. Have a safe end to the year. May 2021 rise from the ashes of 2020 in a phoenix-like fashion.
Cheers,
Kazza
**The book titles in my BOTY list link to the book, the author's name will link you to them. 
My Book of the Year for 2020 is –  
Book of Orlando by Laura Lascarso. This is where Mortal and Divine all started for me. This book was exactly what I was looking for when it came out, something I despaired of ever being written. Along came this new to me author – Laura Lascarso – who seemed to have looked inside my character obsessive, paranormal, teensy bit dark little heart and gave me Henri and Orlando. Not only was the writing beautiful, lyrical, haunting, the characters were something special. This bloodborn Nephilim prince/noncorporeal demon and his young fascination, this (eventual) ballet danseur, were compulsive reading from the very beginning. The delicious moral ambiguity was the icing on the perfect literary cake for me. Although Bloodborn Prince (vol 2) was incredibly good, Book of Orlando made everything possible for this trilogy and will hold a special place in my heart for setting the Mortal and Divine journey in motion. Set in Miami, it also has an otherworldly background that gives the paranormal, mythological, religious aspects teeth. Henri and his muse, his love, his obsession, are now tattooed on my heart. I'm anxiously counting down the days until the final book, Parousia, is on my Kindle. These characters, this world, this addiction, it's everything I want and need in my reading and it is without a doubt the perfect aggregate of characters and arcs I'm personally looking for in a Book of the Year.

The Alpha's Warlock: Audiobook. Written by Eliot Grayson. Narrated by Chris Chambers.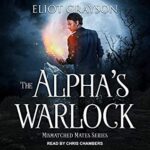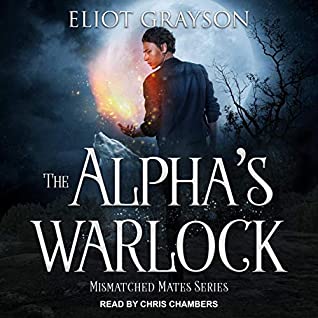 I've added the audiobook over the e-book because this version in Chambers narration brought to life Nate and Ian and the Armitage pack. This took an already great story and elevated it. Chambers delivered strong feelings and tapped into the author's concept and fantastic story. Both Nate and Ian came alive. I just love this world that Eliot Grayson has created – the romance, the snark, the laugh out loud humour, the passive-aggressive, the magic, the characters who stand together when the chips are down. The Alpha's Warlock audiobook is the total escapist entertainment package.
The Parable of the Mustard Seed, Lisa Henry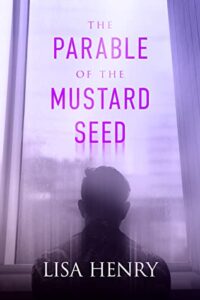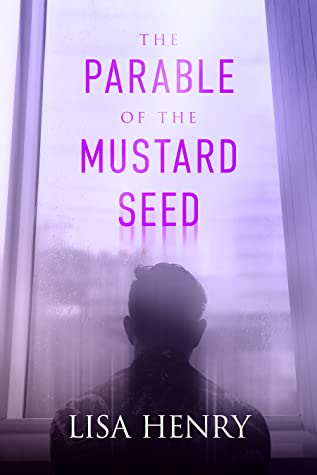 This is one of those psychological books that I love to throw myself into. Lisa Henry does dark and angst and pain so well, she makes you stay to the very end because you fall in love with her characters and experience their hurt while hoping the oncoming light isn't a train. You hang onto your seat and you cheer for them the whole way. She needs to teach a class on how to make you suffer and feel the love in one addictive package. A great setting in Queensland adds to the overall vibe of The Parable of the Mustard Seed and I while I haven't mentioned it before, I love that this is set in Logan, Queensland, and When all the World Sleeps is set in Logan, South Carolina. I noticed what you did there, Lisa Henry. Audio Blog Review or original book review.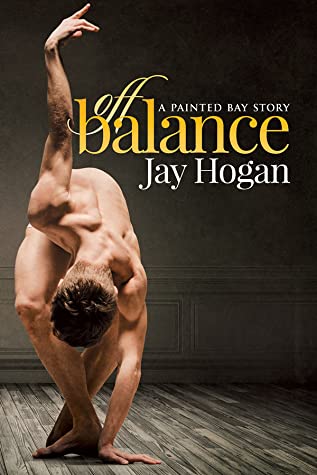 Another new to me author, Jay Hogan blew me away with Judah and Morgan. Two of the most unforgettable characters you will ever read. It's an upbeat story but it's not without its sting. Both men have things to overcome in order to move forward. It was a delight going on the journey with them. Off Balance has a glorious cover, the most beautiful setting in New Zealand, and strong secondary characters as well. The writing is easy going and balanced, ensuring a well paced, flowing book throughout. Great characters, great story, great setting = gorgeous package.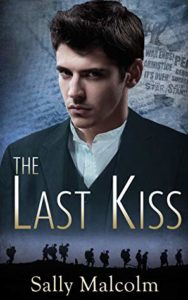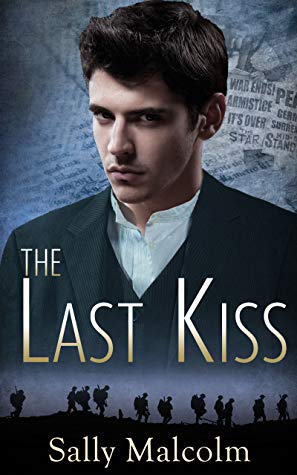 What a glorious historical gay romance Sally Malcom delivered in The Last Kiss. Featuring two beautiful souls in Ashleigh and Harry. Men from different classes in London, England, who meet in the Great War. Another new to me author, Malcom swept me away with lovely prose, unforgettable, gorgeous, and kind characters. It also has a superb sense of time and place, during and post WWI. The writing is superb and it builds a world that is full of fact intersecting with fiction in the most engaging and meaningful of ways.
Sicarri: Parts I, II, III, Adriennne Wilder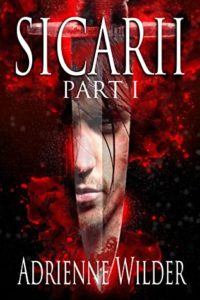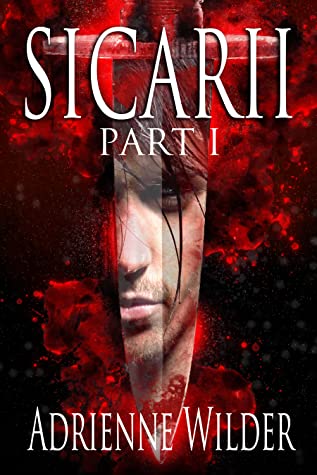 It had been a while since I'd last read Adrienne Wilder, and as I was reading the 3 parts of Sicarii, I wondered why that was. This was an unexpected find on Amazon. Three parts that were released together with a dark tone and characters that were enigmatic, particularly Marcel. Three men's lives, and a number more, entwine after the death of an uncle of one of the MCs, Ben, who had a secret life that he knew nothing of. It features strong writing, characters with intense backstories or contemporary ones that are unfolding. Bloody and raw, Sicarri is excellent reading. Blog Review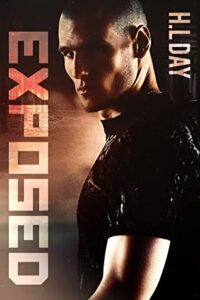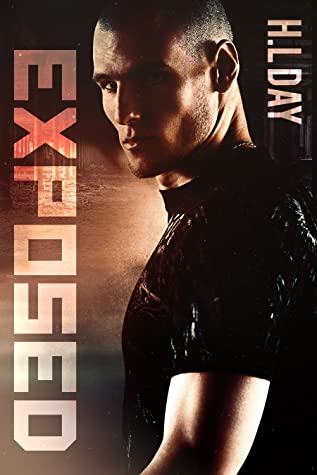 H.L. Day never lets me down with their storytelling. I didn't realise Exposed was a futuristic dystopian story when I picked it up to read. I thought it was going to be contemporary. I mean, it says a survival story but we do that in modern times too. It didn't matter, I became totally involved in the book. I loved the blurb, it gave me enough information to get me locked on, and I especially loved that cover. The MCs, Tate and X, are wonderful. Memorable. There is a stalkerish/obsessive storyline, and I certainly do love that, and there's plenty of action. And that cover is X. Great reading. Blog Review
Borderland, Jamie Fessenden and F E Feeley Jnr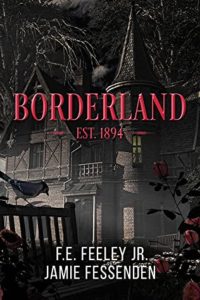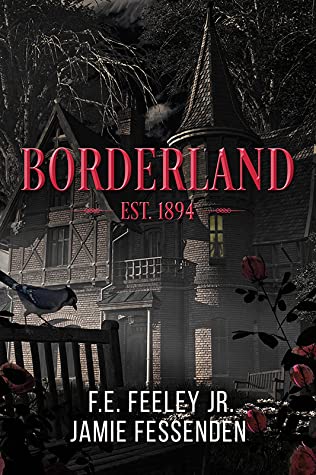 Gothic and ethereal and well written, Borderland is different to a lot of books in the genre. It's a mixture of current and historical. It's incredibly emotional, suspenseful, romantic, and hopeful as well. The characters are all three dimensional. I don't believe this book has had the love it richly deserves. There are only 24 ratings on Goodreads. as I post this list. It's also sitting at 4.88 rating average, and for good reason. I think this pair should write together again, and soon.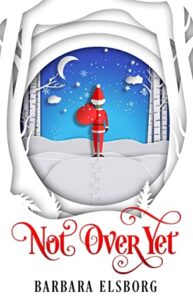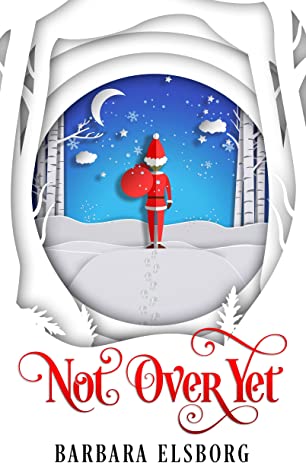 What a magical Christmas tale this is. Barbra Elsborg never fails to deliver something with snow and with heart and with love every Christmas season. What I thought would be light and fuzzy reading turned into something just that bit more, perfectly and magically hitting all my feels. Barbara Elsborg always delivers the humour but this had more. Scrooge meets current day. Hope and love win. And Maric and Phin, one interesting start, make an absolutely delightful pair.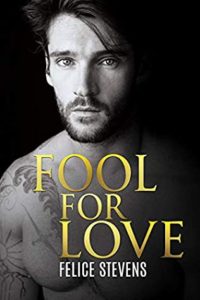 My first Felice Stevens book and it was an absolute cracker. I loved, loved, loved Presley from the beginning and then Nate grew and grew on me. I've since listened to the audiobook of Fool for Love and I adored that version too. What a blast to hear Frisco as well as the MCs. This book has a nice balance of slow burn, a little angst, romance, and love – lots of necessary, healing love. There's also great pacing and overall storytelling, and New York was a strong backdrop that was given a lot of life by the author.
The Captain and the Squire, E. Harkstead & C. Curzon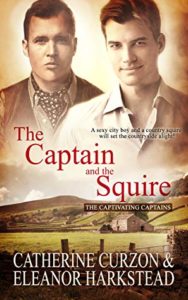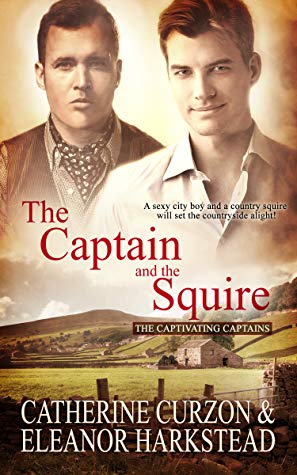 This was one camp and fabulous story – hello, Tarquin Bough, of Bough Bottoms, and Christopher Hardacre, Tarker's new and hot neighbour. I've read a few of the Captivating Captains series books and this is my favourite. Sexy. Awfully British. Eccentric. Charming. Fun. Light-hearted, and featuring a Gloucestershire Old Spot pig as a delightful secondary character, one who nearly stole the show. This tale brings it all to the reading table. If you're feeling a bit down and want a sexy gay romance pick-me-up, this is just the delightful ticket.
Santa Claus & His Unexpected Mate, Candi Kay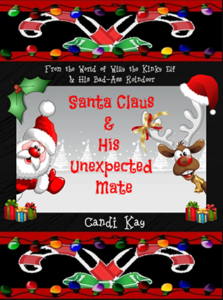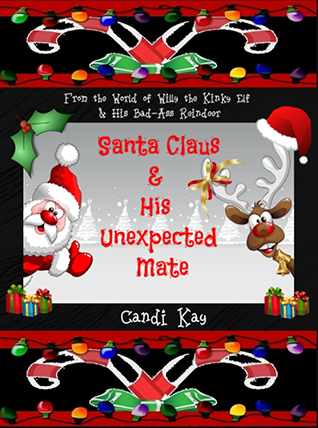 I've enjoyed 7 Christmases with this gang of nutty, funny, OTT, loving, caring, mostly fabulous beings at the North Pole. I tend not to stay that long in series books that run a few seasons across the board, let alone a dedicated Christmas series that lasted this long. I feel like I know every single one of these characters, especially Willy (the Kinky Elf) and his long suffering, loving mate, Bad-ass Reindeer Randy. The series has covered a few contemporary issues in amongst the fun and shenanigans – bullying, eating disorders, addiction – but it never, ever lost sight of its crazy roots, and it always remembered that love is love. Blog Review