Borderland, F E Feeley Jr & Jamie Fessenden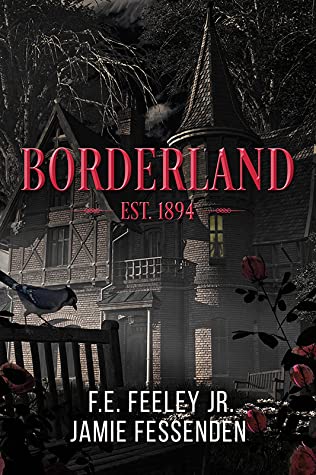 Rating: 5 Stars
Publisher: Beaten Track Publishing
Tags: Supernatural, Spec-Fic, Horror Elements, Suspense, Gay Romance, Emotional 
Length: 230 Pages
Reviewer: Kazza
Purchase At:  amazon, Beaten Track Publishing
Blurb:
They were young.
In the prime of life and recently married.
And then the diagnosis came.
Cancer.George and Jason make arrangements to travel back to George's home state of Vermont so he may pass away in the town where he grew up, but a terrible storm diverts the couple into the gates of an out-of-the-way hotel called Borderland.Sure, the employees are well dressed and polite. Sure, the food and entertainment is old time fare. But it's all a schtick, right?Or is there something far more sinister at work here?Welcome to the Borderland Hotel, where you may check in, but you'll never, ever leave.
There she stood in the doorway
I heard the mission bell
And I was thinkin' to myself
'This could be heaven or this could be hell…'
There isn't a lot I can say about Borderland because it's a book that can be spoiled with an abundance of review information.
The cast is colourful and like family. The world building is excellent. George and Jason's love and story is multi-tonal – there is worry, hope, there's desire, connection, and there is emotion, and, as George mentions, an adventure. One he could never have been fully prepared for.
This book has an ensemble cast, with some different POV, which makes the storytelling extremely engaging.
If you want something more from your romance reading, a spec-fic, supernatural, emotional rollercoaster, then here's a book for you. 5 Stars! 
She got a lot of pretty, pretty boys
That she calls friends
How they dance in the courtyard
Sweet summer sweat
Some dance to remember
Some dance to forget…
Audio Note: I mention that older gay men have often made family of friends. I'm not referencing George and Jason specifically when I say this, they are not older. It's more a point about the difficulties quite a few within the community have battled, still do – families who place conditions upon love. That ME has been a hard fought for right that some would still like to strip away, some still don't have, and that George and Jason are proud to be married. I could sense that the authors are passionate about it. It's also a nod to the men I have known over the years, some who died in another pandemic – I am of an age – and some who never got the chance to marry the love of their life.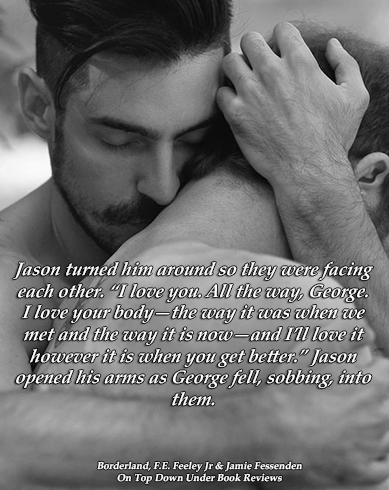 .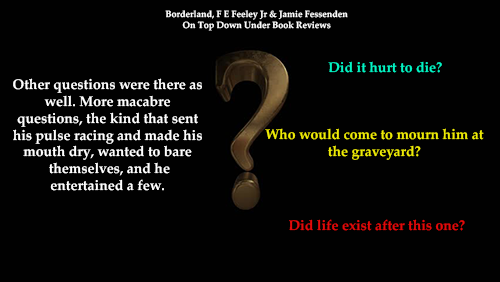 .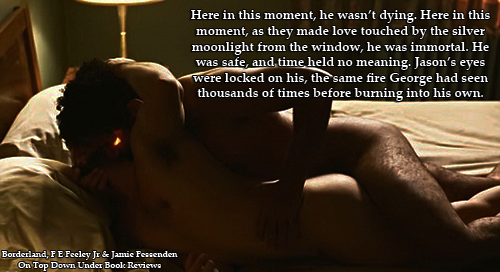 .