Fix Me (Tattoos and Temptation #2), Mia Monroe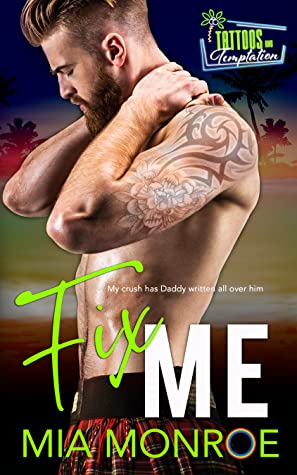 Rating: 4 Stars
Publisher: Mia Monroe
Genre: Gay Romance
Tags: Contemporary, Age Gap, BDSM, Bi Character, Daddy Kink (No Age Play), Romance, Series 
Reviewer: Cindi
Purchase At: Amazon.com
Blurb –
My crush has Daddy written all over him
The minute I laid eyes on him he became my new hobby. I turned on the charm to win him over, only to get friendzoned. The more time we spend together, the more glimpses I get of the Daddy he's hiding under his no dating allowed exterior. Unfortunately for Saint, a Daddy is exactly what this boy is looking for.
I have no intention of staying friends with him, but with every platonic interaction, I start feeling things I never have. And not just about the sexy Scottish object of my affection.
I wasn't looking for someone to fix me, but if I let him in we might have something amazing here.
If we can just shake the ghosts from the past…
Fix Me is a Daddy/boy story with a doting but reluctant Daddy, a bratty party boy in need of some structure, and fun times with a kilt. It is book two in the Tattoos and Temptation series featuring hot Miami nights, Latin desserts, and guys with ink.
It can be read as a standalone.
Review –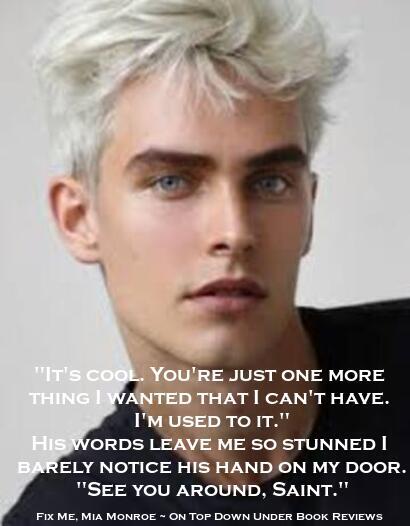 Casper and Saint were introduced in Marry Me, Briar and Jude's story. Casper works for Jude at his tattoo shop and Saint owns the bakery across the street where Briar works. Casper, 27, is a bit of a wild child. The first time he sees 43-year-old Saint he's determined to hook up with him. Saint's not a hook up kind of guy. He keeps to himself and almost never socializes. He's only recently started going out with friends on occasion from the bakery and Jude and his friends. Their going out started in Marry Me when the folks from the bakery were helping Briar introduce Jude to the gay lifestyle. You'd have to read it to know what I'm talking about. When Jude's friends from his shop start joining them is when Casper is all over Saint. He even tells Jude that Saint has Daddy bear written all over him. 😉 And, yeah, he really does. He's big, hairy, and covered in tats. In other words, he's Casper's type in every way.
Casper and Saint get to know each other a little over time but Casper wants more – a lot more. In the beginning this isn't any type of love thing. Casper wants to climb him like a tree. 😉 When he realizes that Saint won't be making any kind of moves, he does. Instead of things going as planned, he gets shot down. Saint doesn't mean to hurt Casper but he's taken off guard. When he goes across the street to apologize everything changes. He tells Casper that as much as he likes spending time with him, it will only be friendship.
Yeah, he totally friendzoned the poor guy.
"I don't want to be friends with him, Jude. I want to ride him like the big Daddy bull he is."
They start spending time together having lunch, etc. A nice friendship builds between them but Casper's not shy about wanting it to be a lot more. Saint wants more too but he's not ready to go beyond where they are. Some things happened in his past that hurt him, made him feel like he wasn't capable of loving again. Not just that, he's not even been with a guy in a long time. He has his reasons for all that and they come out as the story plays out.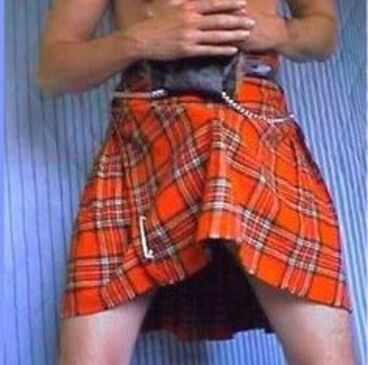 Casper has his own issues from the past. From unaccepting parents who couldn't accept his bisexuality, to an abusive ex, he doesn't feel worthy of more than quick hookups. So he's frustrated when Saint isn't willing to take him up on what he's constantly offering. But, again, Saint has his reasons.
Friendship first is very important to Saint for reasons that come out. And as much as he wants Casper – and he really wants him – he's not willing to take that step until he's able to deem himself worthy after what occurred with him years before. It takes Casper pushing a little too hard for things to change drastically between them. Saint didn't (in my opinion) handle it the correct way but it worked out in the end. It only worked in the end because Casper trusted him enough to contact him when he'd been put in a dangerous situation.
Saint is the classic Daddy and Casper has only wanted to be his boy since they day they met. Both have experience in the Daddy/boy type of relationship, though those experiences were as different as night and day.
By the time Saint and Casper finally come together as a couple Saint is still holding back. Casper has to go from his wild boy mindset with Saint helping him figure out why he's the way he is. Saint has to allow his heart to open fully. It takes awhile for that to happen.
When things are finally looking up Casper's past rears it's ugly head. I like how all that was handled.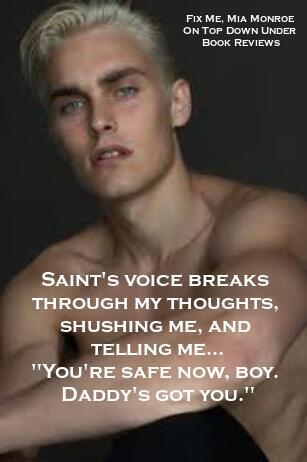 This is nice story even if I found Casper's constantly 'asking for dick' to be a bit much. It was his personality – and he really did want it (snort) – but it was still a bit much. By the end of the book Casper has made a drastic change – in a good way, as has Saint. I did, however, find Saint's self-preservation to be tiring a few times. I understood why it hurt him to talk about things from his past but a couple of times I felt that he should've opened up with Casper more. Even so, they were good together.
I'm all about a good Daddy kink story, especially if there's a substantial age gap between the characters. There are 16 years between these two. It's not often I read books with Scottish characters who wear kilts once a week. Hello, Saint. 😉 I could just hear the accent in my head as I was reading. I liked Saint a lot especially when he finally allowed Casper in. I liked Casper too but (again) his constantly going on about sex was a little too much sometimes. Don't get me wrong, when they finally did something sexually it was hot as hell.
Overall, a nice addition to the series. I loved being able to see Jude and Briar again, as well as some of the others who I know will have their own stories someday. Jude is a new favorite so the more of him the better.
I'll be looking forward to the next book, Tate's story, Free Me.