Paid to Kneel (Delphic Agency #1), Romilly King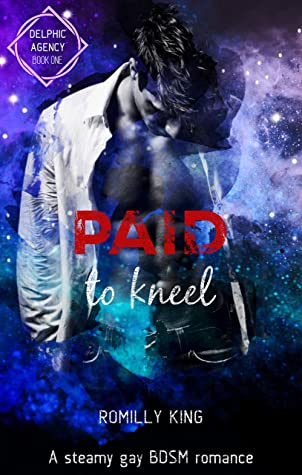 Rating: 3 Stars
Publisher: Drovers Road Books
Genre: Gay Erotic Romance
Tags: Contemporary, BDSM, Erotic Romance, Kink, Series, Sex Industry
Reviewer: Cindi
Purchase At: Amazon.com
This review is NSFW.
Blurb –
A steamy gay BDSM romance
Sex sells and Richard is about to find out exactly how much his submission is worth.
RICHARD is desperate for money. With his Father needing long term care and graduate school looming he needs a lump sum of cash, and fast. Selling himself via the Delphic Agency seems the quickest way to get ahead of his problems but to earn the kind of money he needs Richard has to offer more than he bargained for.
Accepting a two week contract as resident submissive to a man who switches between casual friend and relentless dominant at the drop of a paddle leaves Richard sure of only two things – one, he wants to please this man more than anything and two, never mind the money, he never wants this to end.
But you don't buy people from the Delphic Agency, only time, and as Richard falls repeatedly to his knees time is running out and Richard is no closer to knowing if the man who has awakened his inner submissive will want more of him or send him on his way.
PAID TO KNEEL is the first book in the Delphic Agency Series and contains Dom/Sub elements, plenty of steamy kink exploration and a surprising amount of love.
Review –
I'm going to start with this….
Paid to Kneel is one of the worst edited books I've ever read. Words are spelled wrong, commas are all over the place (almost always used instead of periods), capitalization is used when it shouldn't be and vice versa, there's no rhyme nor reason on the spacing, and the formatting is scattered.
It was every single page. Had I purchased this outright instead of borrowing it via Kindle Unlimited, I'd have demanded a refund after the first few pages.
The editing was so bad it made me mad. It made me mad because it almost ruined a perfectly good story.
First, look at the cover. All the covers in the series are gorgeous.  And the premise behind the series – people legally paying for different experiences, different kinks. It's what I wanted to read so I kept going. I did like the story but the editing was distracting. Since I read this I've seen exactly ONE review mention the editing which makes zero sense to me. It's actually something I expected to see in every single review of the book because it's on every single page of the book.
I almost always add quotes in my reviews. The best ones in this book would need to be edited by me. I'm not going to all that trouble.
With that being said, now to my review.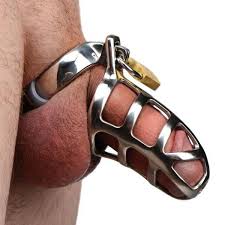 Richard needs a large amount of money fast. His father is ill and it will take a lot of money to ensure he's properly cared for. He applies to work for Delphic Agency, a company that provides specific services to elite clientele who can pay. The clients have to be pretty well off to use Delphic's services.
After an embarrassing interview at Delphic, and then an even more embarrassing one with the client (Ash), Richard's offered a two-week contract, with Richard staying with Ash with zero contact with the outside world. Kind of extreme but okay. The reason for zero contact with others is explained so I understood it to an extent.
Richard does exactly what he's being paid to do which is anything Ash asks. Ash is a Dom. Richard never considered himself a submissive, but he's kind of a natural once they get started. He has a safeword that he's welcome to use. If he uses it three times during the length of the contract he's out and he only gets paid for the time he spent with Ash, not the full amount that he needs desperately to pay his father's medical bills.
Ash is pretty straight forward. There will be two 'sessions' each day, both taking place in Ash's bedroom. Outside of the session times, Richard's allowed to do whatever at the estate as long as he doesn't leave. Ash spends a little bit of time here and there with him outside of the sessions, but it's mostly just making small talk over meals. Most of his time is spent in a different part of the house, leaving Richard to fend for himself until time for the next session.
The first few sessions are intense – so intense Richard doesn't know if he'll be able to stand it for much longer. Think serious edging to the point of Richard literally begging for release. Ash is as cool as a cucumber. It's obvious he's turned on by what he's doing to Richard (known as Ricky in the bedroom) but it's never really about his pleasure. It's about seeing how far he can push his sub. It was really sexy because a majority of the time Ash was fully dressed while he pushed Ricky to his limits and beyond.
Each day is more intense. Sometimes Richard's allow to orgasm; most times he's not. Even so, he's so turned on, so into his time with Ash, that he's doing the one thing he's not supposed to do as an employee of the agency – he's falling for the client. Ash isn't unaffected but it's a contract, nothing more.
Or maybe not. 😉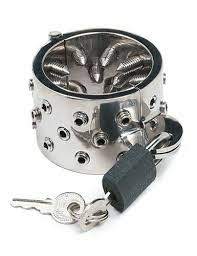 There are cock cages, restraints, and spanking. There's also a romance happening in the background. With the exception of the horrible editing already mentioned, it was a really nice story, which brings me to another complaint.
I HATE rush, rush endings. That's exactly what I got with Paid To Kneel. Something happened after the two weeks and then something else happened with next to no explanation of in between, with one sentence on the final page (before a quick epilogue) not making any sense to me at all. So much time was given to the kinks, the sessions, yet very little was given to the resolution of the story.
Even so, I liked these guys together. I especially liked Ash. He was always so in control. I just wish I wouldn't have been taken out of the story so much because of the poor editing.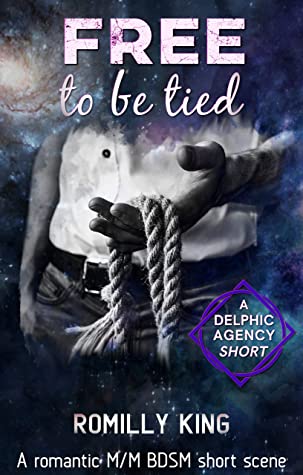 Free To Be Tied (Delphic Agency, #1.5)
This is a quickie (28 Kindle pages) that takes place a few months after Free To Kneel. Richard has a few moments of wondering if he's good enough for Ash. Ash and his business partner (Brio) created the program to match clients and workers of Delphic Agency. They're in the process of making the matching algorithm even more accurate, meaning spending a lot of time on the project. Richard's worried that Ash might find someone more suited to him, someone with more experience being a submissive.
This story is all over the place. It goes from the beginning of a scene with Ash tying Richard up with rope in Ash's bedroom, to a different night before at Richard's place, back to the rope scene, and so on and so forth. There wasn't much as far as warning before it went from one scene in the story to another.
One thing I did like was that it told a little bit more of what happened after the end of Paid To Kneel. I ended that one frustrated over the rushed ending.
Sexy story once I figured out what was what. I'm liking Ash more and more the more I read about him.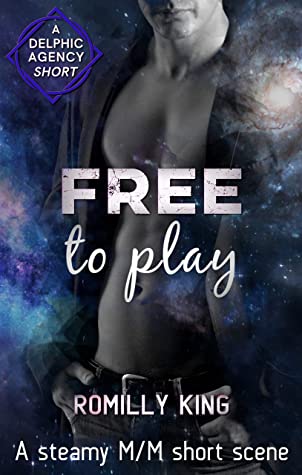 Free To Play (Delphic Agency, #1.6)
I saw public naughtiness and was totally, "Yes, please." 😉
Ash and Richard have been together for a while. I don't think this story tells how long. Since their original coming together wasn't exactly conventional, Ash is making a point in taking Richard out on dates. It might be dinner, a show, or something similar.
What Ash has planned for one particular date night is much different, though it appears to everyone around them to be a typical, normal dinner date. With these guys, normal isn't in their vocabulary. They're at a nice restaurant with a flirty server. When the guy starts flirting with Richard, Ash pushes a button on a little remote control in his pocket that goes straight to the butt plug Richard's wearing. It was funny watching him trying not to react. Before the meals are even delivered to the table, Richard's under the table doing as his man (his Dom) says. That was pretty hot.
This is a super quickie like the one before it. A nice, sexy short.