Exposed, H.L Day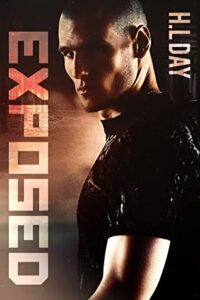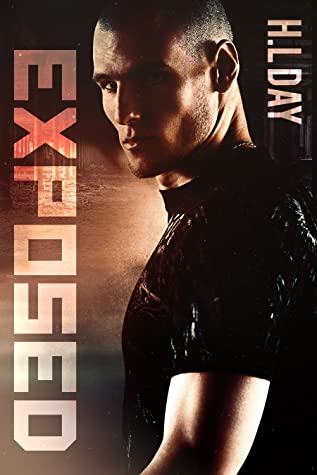 Rating: 5 Stars 
Publisher: Self Published 
Tags: Gay Romance, Futuristic, Dystopia/Alt-Universe, Survival, Violence, Kink, Opposites Attract 
Length: 335 Pages
Reviewer: Kazza
Purchase At: amazon
Blurb:
Sometimes salvation comes from the most unlikely hero.
When Tate Gillespie is marked for death for a crime he didn't commit, his life crumbles. In a world where 'justice' is meted out by a relentless military force, he's going to need more than a mythical guardian angel. His life down to seconds, he's saved by the mysterious X, a knife-wielding man he's never even met before. But who is X? Is he the man who threatens and kills without a second thought? Or the strangely gentle man who only seems to act that way around Tate?
X is a shadow. A wraith. A man who flits through the city virtually unseen. He's got no time for people when knives are far more reliable. X does have one weakness though—the man he's been keeping safe for years who doesn't even know it. He'd burn the whole world to keep him alive. But what he won't do is stake his claim. Tate's not his and he needs to remember that, no matter how close they might become.
With the military in hot pursuit, they're going to need to rely on X's skills to keep them both alive. Tate's feelings are growing with every hour they spend together, but X is a tough nut to crack. Can two people from very different backgrounds really find common ground? Or will one of the many perils they face throughout their long journey drive them apart?
It's all about survival. Not love. Isn't it?
Exposed is a 132k action/adventure story featuring two men who couldn't be more opposite.
Review:
This book was fan-damn-tastic! I loved X and Tate.
It's a slow burn and also has a rough edge to the sex, their love, and their (literal) journey.
Tate and X play well off one anther. Tate is humorous and ethical. He's also adaptable after his world is turned upside down. X lives in the slums that exist beside the business centre of Cofield in the year 2076. He does whatever it takes to survive and he's nothing if not resourceful. He also has no cares about other people, none… except Tate Gillespie. Lucky Tate because X's obsession and his skill set, his ability with knives, stands him in good stead for what lies ahead. Cofield, while respectable, is always under the watchful eye of the enigmatic DTP – the Defenders of the Peace – a militarised justice system that literally takes no prisoners in its approach to law enforcement. When Tate ends up on the wrong side of the DTP, X can't let him die so their lives become seriously entangled.
While I'm not saying this is the darkest book, it certainly does have its darker moments. X is who he is, and there is a definite moral ambiguity here (those two words I love so much.) X has been Tate's stalker for some time,  all unbeknown to Tate, although his friends joke he must have a guardian angel. He's watched Tate kiss partners, be fucked by them, has gruesomely intervened, been conventionally helpful on occasion too, but all from afar… until fate ensures he can't stay at a distance any longer. We do find out why he was Tate's stalker but I'm not mentioning it here or in the audio. It definitely works though.
Great pacing gives you peaks and troughs between action and intimate moments, but it remains suspenseful. The writing allows the reader the ability to breathe and to form strong character connection. The character obsessive in me totally fell for this pair.
Exposed hits so many strong notes, it's a favourite 2020 read of mine. 5 Stars!