Best Laid Plans (Best Men Inc. #1), Zoe Dawn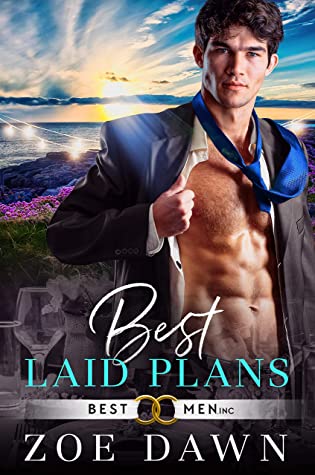 Rating: 4.5 Stars
Publisher: Zoe Dawn
Genre: Gay Romance
Tags: Contemporary, Family Drama, Insta-Love, OFY, Romance, Series, Virgin
Reviewer: Cindi
Purchase At: Amazon.com
Blurb –
Dill Best has a wedding to plan, a family business to save, and no time for straight guys with hard muscles and soft kisses.
Dill:
I'm fed up with the Walker family. It seems like everyone has their own agenda for this high-budget wedding that's supposed to catapult our family business to the next level. And then I find out my one-night fling was the best man, Griff Walker. The groom's brother. Who's not out. And we're stuck together with his simmering gaze and wandering hands… all week long.
The Best family's first rule? Don't get involved with the wedding party. But I can't keep my eyes—or hands—off him.
Griff:
I hate being back in town. I ran to Arizona to get away from these small-minded, big-spending bigots. I only came back for the bride's sake; my sister-in-law is the closest to real family I've got. I want to protect sassy little Dill from the rest of my family… and cherish him… and maybe even love him. Oh, crap.
I'm supposed to be leaving in a week. Now that I've found something with Dill that feels real, I want to stay. But my family has other plans… and the truth might just shatter this fairytale wedding.
The Best Men, Inc. trilogy (Best Laid Plans, Best Foot Forward, and Best Served Hot) are low-angst, high-shenanigans stories about the craziest wedding of the summer! No cheating or love triangles, and everyone who deserves a happy ending will get one. Each book follows a different brother so they can all stand alone, or be read in any order. RSVP now to join the fun!
Review –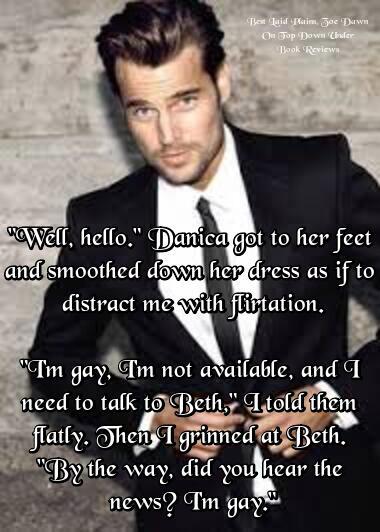 It all starts as a Grindr hookup.
When Dill shows up at room 321 of the hotel he knows he struck gold in the hookup department.
Griff is back in town for his brother Jason's wedding after being estranged from the family for five years. If it wasn't for Beth, the woman Jason's marrying, he wouldn't have bothered. He can't stand his family and has no desire to spend a week leading up to the wedding with them. His first night in town he does something he's never done before – he finds a guy on a hookup app. Not only has he never used Grindr before, he's never been with a guy either. Closeted because of his homophobic family, he's always been to scared of getting caught even if he no longer even lives in the same state as them.
When Dill shows up at his hotel room, he knows he struck hookup gold. The man is gorgeous.
After a few embarrassing moments for Griff, he admits to Dill that he's still a virgin. Dill loves that and commences to give him the best blowjob he'll probably ever get in his life. When it's over, Dill doesn't hang around. It's not that he doesn't want to. He's just too busy with the wedding from hell to get mixed up with a guy right now. A wedding planner in business with his brothers, he puts the guy in the back of his head with the intention of trying to contact him again when the wedding's over in a week.
Griff's not surprised when Dill bolts. He doesn't like it but he's not exactly experienced with these types of things. He still has to get through the week from hell, even if he'd like nothing more than to contact Dill and spend the entire week with him.
The Walker family is a piece of work and have done nothing but make the Best brothers (Dill and his brothers and partners) miserable. The groom, Jason, is the ultimate snobby jerk. He's rude, demeaning to Dill and his brothers, and is constantly making changes when there's no time to make changes. Beth, his bride-to-be, is a sweetheart. I felt bad for her because it was obvious that she had exactly no say-so in anything to do with her wedding. That was all the Walker parents and Jason. Dill knows that the Walkers can make or break his business. They're extremely well-off and use that wealth as an excuse to treat everybody horribly, especially the wedding planner.
The day after the hookup Dill's at his brother's formal shop with the groomsmen waiting for the best man who he's yet to meet. Yeah, you see where this is going. 😉 When Griff (who didn't give Dill his name at the hotel) shows up, they're both shocked but cover it well. Dill can tell that Griff is in the closet. After a year of dealing with his family, Dill definitely understands. They're homophobic jerks.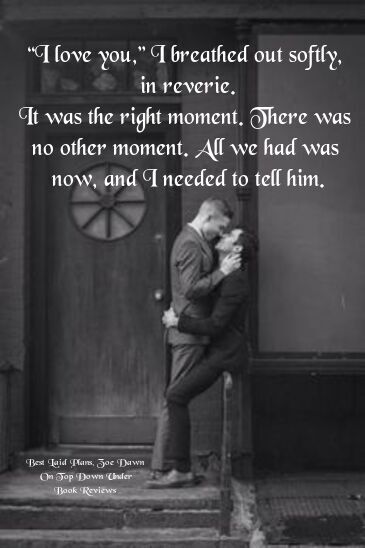 Griff hasn't spoken with his family in five years so I couldn't really understand why Jason chose him to be his best man. Unless, of course, it was to make Griff look bad, which he tried to do often. I'm also sure it was so Hugh, his horrible dad, could do the same. Griff hasn't taken a dime from his family since he took off, making a life of his own without their money.
Griff and Dill somehow manage to spend a few minutes here and there alone and they text a few times. There's a lot going on in the background with the wedding that doesn't make a lot of sense to either of them. Beth is obviously not happy about the wedding yet she's going through with it. At one point, Griff even wonders what exactly Jason or their parents have on her. When Griff manages to get her alone for a little while – everyone has gone out of their way to keep them from having any time together – she makes it clear the wedding will go on, even if she looks miserable about it.
The more Griff and Dill spend together, even if not necessarily alone, the more obvious it becomes that it was never just a hookup for them. When they somehow manage to go on a date, it's confirmed. They both want a lot more than a few gropes here and there. They want long-term even if they barely know each other. But what happens when the week, and the wedding from hell, is over and they both have to go back to their regular lives? Griff lives in Arizona. Dill lives in Portland, the same city Griff's family lives in.
First, they have to get through the wedding.
The Walkers do everything in their power to sabotage everything for Dill and his brothers. There are constant changes to everything. You name it and they've changed it a dozen or more times. It's obviously a power thing and they make it clear to Dill that his and his brothers' business could be destroyed if they don't make all the changes.
In the background other things are happening that Dill's not supposed to know about, that certain others aren't supposed to know about. A butt dial, overheard conversation, and a rather bold threat is all it takes to turn everything on its ear. Dill is left wondering if he should tell and risk his business or pretend he never heard what he heard.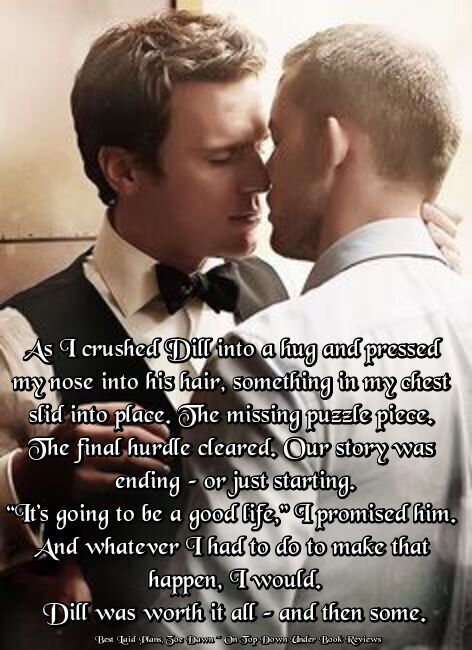 He wants Griff in a way he's never wanted another man. Griff wants Dill so bad it hurts. But he has to come out and risk his family's wrath in order to have him. But before anything can happen, they have to get through the wedding and reception and everything leading up to it.
I loved these two guys so much. Griff just wanted to be himself but – even though he'd been estranged from them for a half-decade – didn't want to deal with his father by coming out. Dill worked hard with his brothers to make their business successful. Does he risk losing everything, including the man he's already fallen head over heels in love with, by sharing what he knows?
The sex in this book is pretty awesome. For Griff not to know what he's doing, he's a quick learner. 😉 You honestly can't not love these guys.
Together, we could handle whatever this day threw at us. Because today, love would win.
Such a good story. The ending was so sweet, as was the epilogue. The other stories in the series are happening in the background so I've already met the other couples. I discovered this author recently when I read Throne Together (Rosavia Royals, #3) and loved it. It was actually my favorite of the five books in that series. I look forward to reading a lot more.