Throne Together (Rosavia Royals #3), Zoe Dawn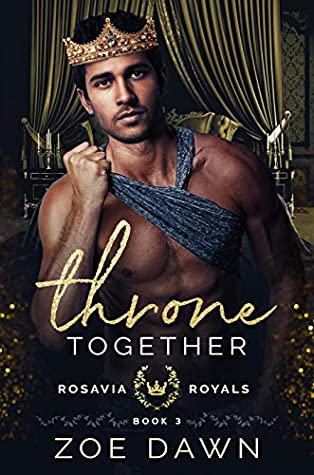 Rating: 4.5 Stars
Publisher: Zoe Dawn
Genre: Gay Romance
Tags: Contemporary, Friends to Lovers, Romance, Royals, Second Chance Romance
Reviewer: Cindi
Purchase At: Amazon.com
Blurb –
A pining prince needs: a second chance at love.
Prince Julius has only ever wanted one man. Raised alongside Prince Dante of Thedes, the two were inseparable until their unspoken mutual attraction ignited into a single passionate encounter. Convinced that it ruined their friendship, Julius retreated to his duties in Rosavia, where he daydreams of another chance to win Dante's heart.
After four years apart, fate brings Prince Julius back to Thedes. He offers Dante a coveted invitation: return to the Rosavian palace for ten days, and be his plus-one to the Royal Ball of the century. Before long, they realize one night of passion wasn't enough, and they can't imagine losing each other again.
As the clock ticks down to the ball, Julius catches wind of Dante's family meddling, and he must decide if their feelings are real or if they've both been played. Were they always meant for each other, or is it all an illusion that will melt away at midnight?
Welcome to the tiny European country of Rosavia, where roses ramble over alpine slopes and princes fall for the men of their dreams. Every Rosavia Royals book happens simultaneously, so books can be read on their own, or in any order… but keep an eye out for familiar faces around the palace!
Review –
This is my favorite in the series. I love a good second chance, friends to lovers romance. Dante and Jules – aka Danny and Jay – were perfect. There was a little bit of drama, quite a bit of angst, and an amazing friendship that was always going to be a romance even if neither man was aware of that until much later.
Dante and Jules are the sons of two close friends who just happened to be queens of different small countries, Thedes and Rosavia. Pregnant at the same time, the plan was for the children to grow up thick as thieves. When the kids were born it became a running joke that someday they'd marry and two princes from two different countries would bring Thedes and Rosavia as close as the friendship between the two mothers. Jules' parents even jokingly called Dante their son-in-law for most of his life.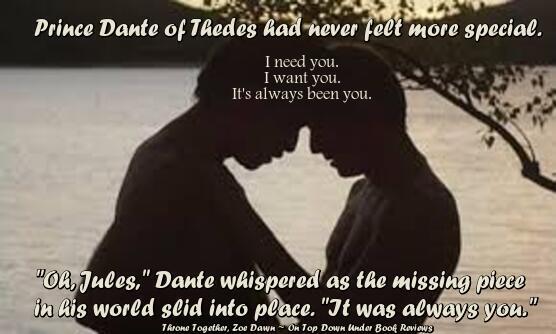 Danny and Jay were the best of friends so the mothers did get that part right. They went to private school together in Rosavia where Jules is from and then to college in Thedes, Dante's homeland. They were practically inseparable for the first twenty-one years of their lives.
But then on the last day of college before Jay was supposed to go back home to Rosavia he and Danny went back to Danny's room and had sex. Both virgins, it was special. No, not just special. It was everything for both young men. What should have brought them closer ended up pushing them apart. Each one wanted more but was too scared to say it, so they pretended to brush the sexual experience off as 'experimenting'.
They haven't spoken to each other since, four years ago. They've attended the same events but always found a way to not be in the same room at the same time.
It's common knowledge that Dante is gay. As for Jules, it's assumed that he's straight but a prude. His word, not mine. 🙂 Jules doesn't know what he is. He can talk to females all day long and feel no kind of spark. The same applies to males. The only person who has ever given him even a hint of want, of arousal, is his former best friend. Danny's the one he thinks about when he fantasizes. He's the one who can get him hard when nobody else can. Danny is simply it for him.
It's the weeks leading up to The Royal Ball, celebrating Rosavia's 500 years of existence. It's considered the event of the century. The whos who of everywhere will be in attendance, including the king and queen of Thedes, King Rocco and Queen Calliope, Dante's parents. An invitation has been extended to Prince Dante as well. If he attends it'll be the first time inside the palace – that he considered more his home than his own – in over four years. There's never any doubt of whether or not he'll attend. His father insists on it.
Ah, his father. What a jerk.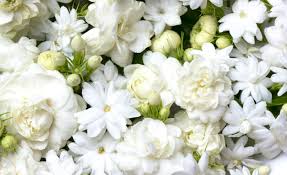 There's a treaty between Thedes and Rosavia that's been up in the air because King Rocco is greedy and selfish. Rosavia is fairly well-known in the area where Thedes is much smaller. King Rocco is determined to push until he gets things for his country that were not part of the original talks. This is where Dante comes in. King Rocco uses his son as a pawn to make these things happen. Where Jules' family wants to see him and Dante come together with a love connection, King Rocco only cares about bringing the two countries closer together to make Thedes look good. He doesn't give a damn about his son being happy. He wants to marry the two guys off so Thedes will be considered more important in the grand scheme of things than it is now.
Jules has been tasked to attend a small art event in Thedes as one of his Rosavian royal duties. He'll attend, spend a day or two there avoiding anything to do with Dante, and then go back home to Rosavia. What he doesn't expect is to see his former best friend, the love of his life, Prince Dante there. They're actually thrown together without warning.
Jay.
No, Julius. Prince Julius. Not the boy of six who held his hand during lightning storms in their first year at Elm Willows. Not his lacrosse opponent, partner-in-2am-shenanigans, study buddy, or confidante in the years following. Certainly not the young man of twenty-one who had left Dante's bed to be driven straight to a train, fleeing the consequences of their actions.
This was Julius William Fabian van Rosavia, and by the way, it was utterly unfair for his thighs to fill out those hideous rose-themed trousers so well.
Nobody had fucking warned him. Not one person. 
After pretending like they're not both a nervous wreck inside, they pose for the press and then agree to meet up at their old usual spot later. After a little bit of awkwardness, they're able to go back and pick up as the close friends they always were. Only each man wants more, has always wanted more.
All of Europe knew the story of the two childhood darlings, best friends, symbols of royal solidarity and unity… and two men who had suddenly never been seen in public together again.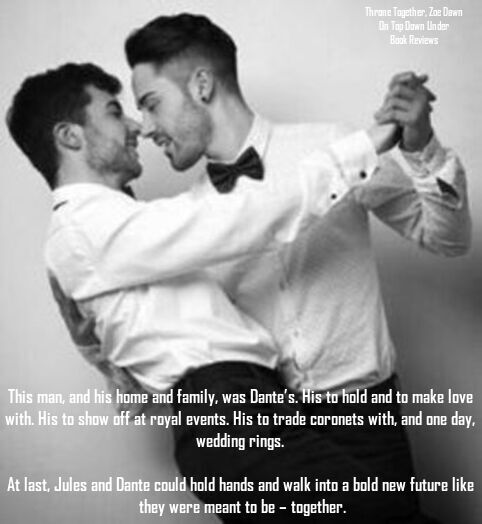 Dante has only ever loved Jules. When Jules walked out the door of the dorm room four years before it devastated him – just as it devastated Jules. For them to come together again… neither man wants to screw it up so they don't share their real feelings, believing it could push them apart again.
Jules is expected to have a plus-one at The Royal Ball. Dante is being forced to attend, also expected to have a plus-one. Jules finally gets up the nerve to ask Dante if he'll be his – plus-one, not date. He readily agrees even if he would love nothing more than being introduced as Prince Julius' boyfriend, his partner. Dante's invited to spend the ten days leading up to the ball at the palace in Rosavia. He practically grew up there as a child so he's all too eager to do just that.
Jules and Dante manage to get some alone time, even in the midst of the ball preparations. It's like there was never any time apart. Even so, there's a big elephant in the room (when they had sex) that they avoid discussing at all costs. Well, until it's necessary to talk about anyway.
King Rocco, however, is in the background being a sneaky bastard. That's the best way to describe him. By the time Jules and Dante finally admit their true feelings to each other – and act on them sexually – King Rocco is pushing his son even more. He doesn't know anything going on between his son and Jules, not the real relationship anyway, though had he known he'd have found a way to make it all about him and Thedes, not the two men who have found each other again.
That had been a cover to get him here. His father wanted to force the Rosavian palace to confirm or deny the lifelong rumors that had followed them until the last four years. That would yank the spotlight away from Leo's engagement, placing it firmly on Thedes.
And Dante hadn't seen it coming. He'd thought he could win Jules' heart, his parents' approval, and his nation's future at the same time. But he'd been a blind fool. His worst fears had come true. He'd hurt Jules with his own blind ignorance.
My heart broke for Dante because of his father. King Rocco was greedy and felt everything was about him and Thedes. Not once did he ever even consider his son's feelings. To him, a Dante and Jules connection – and possible future marriage – would be simply for the good of Thedes, nothing more. I adored Jules' mother, the queen of Rosavia. I've liked her in the previous books but she really stepped up in this one.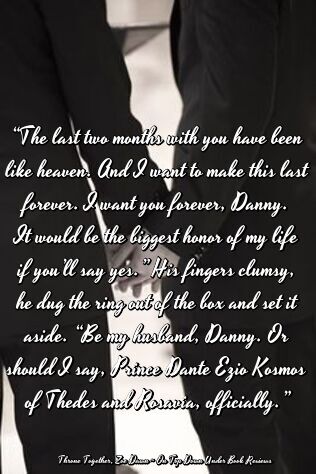 As in the other books, there's the annoying reporter who has nothing better to do than try to destroy Dante and his family. I watched her treat Edvin horribly in the first book as she tried to find dirt on Prince Leopold. Then I watched her publish lies about Matty being a gold digger in the second book. Now it was Jules' turn for her meanness and lies. More comes out about the reporter in the next book.
It was nice seeing some of characters from the first two books again, even if they were only mentioned briefly. I would have liked to have seen Leo and Edvin more but they were barely mentioned in this one. I also got to see a little more about Ben whose story is up next. I don't think he was even on-page until Cas and Matty's book. Also, as with the others, there are mischievous cats who are up to no good. 😉
There's an attempt at making King Rocco remorseful toward the end but it fell flat for me. I didn't see him coming back after what he'd done to his son.
I really enjoyed Throne Together. Dante and Jules are perfect. Watching them finally find their way back to each other was beautiful.