Cindi's Books of the Year: 2020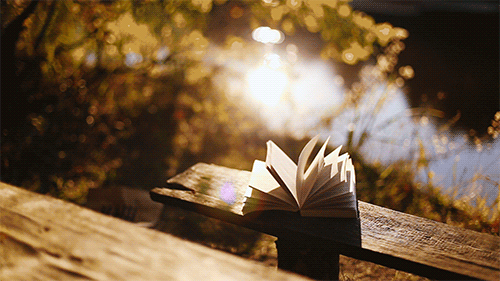 2020 has been a strange year for us all. I think I, along with everybody else, am ready to ring in 2021. When I was compiling this list, I was surprised to see how many books I've read this year. It was more than the previous four years combined. I was surprised because I've not read anything (other than a quickie or two) in months. I'm a weird reader. 😉 I can read dozens of books back to back and then just stop because life gets in the way.
I read some amazing books in 2020.
I made a point in focusing on books written mostly by independent/self-published authors. I still have my favorites – who I'll read regardless of how they publish – but a majority of the books I read in 2020 did not come from a publisher. It's a just a coincidence that my #1 book of the year did. But then again, anybody who knows me knows that I'll read that author's books regardless of how they get published.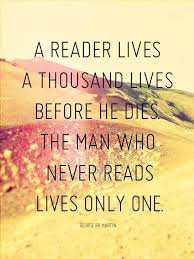 I've read age play, hardcore BDSM, Daddy kink, menage, horror, opposites attract, stories with characters who have substantial age gaps, and everything else in between. I've read books with kinks I never thought I'd enjoy reading about. I've laughed a lot. I've cried even more. I've had more than one, "What the heck did I just read?" moment. Regardless of what I was reading, I was entertained.
Thank you to the authors for writing the amazing books.
Thank you to Kazza, my best friend in the world, for being an amazing blog partner and friend. I look forward to many, many more years reviewing with you. Much love, my friend. I'm eager to see what kind of trouble we can get into in 2021. 😉
As in years past, only my #1 book is numbered. The rest are listed in complete random order.
My #1 Book of 2020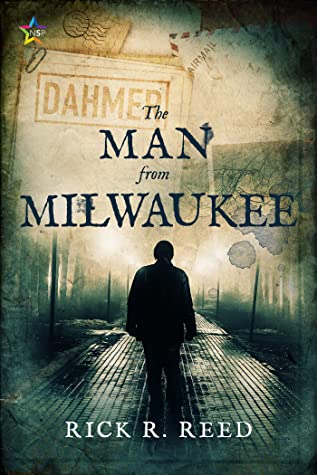 The Man From Milwaukee by Rick R. Reed
Historical (1991), Horror, Mental Illness, Non-Romance, Psychological
Published by NineStar Press on July 20, 2020
You can read my full review here. You can purchase The Man From Milwaukee from NineStar Press and Amazon.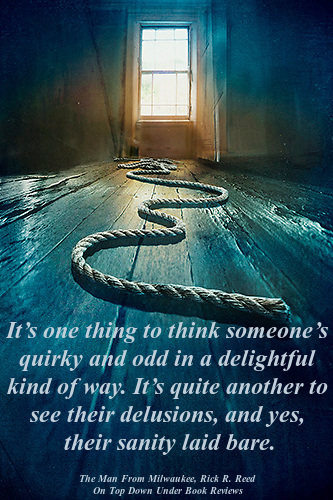 I've read so many books by Rick R. Reed that I lost count years ago. I've liked a few. I've loved most. None of the others have compared to The Man From Milwaukee. While this book is kind of a romance, it's more psychological horror. I've always had a fascination with serial killers. I want to know what makes them the way they are, what in their past led them to become the killers they've become. The one who really got to me was Jeffrey Dahmer. He looked like the boy next door.
The Man From Milwaukee takes place around the time he was arrested for his horrific crimes. Emory, the main character, has a weird obsession with Jeffrey Dahmer, an obsession that's so warped that the reader wonders what's real and what's not as the story plays out. This was one of those books that had an ending that left me thinking. I was convinced I knew how it was going to end. I was wrong. Emory suffers from mental illness. This is written perfectly. The reader will sympathize but still see that what he's doing, what he's feeling, is wrong.
A brilliantly written book. This is my new favorite by this author. I can't recommend it enough.
So, congrats to Rick R. Reed who again wrote my #1 book of the year. Thank you for never failing to keep me entertained with your imagination. I'll forever be grateful that your name popped up over and over when I was looking for gay horror for a Goodreads group challenge many years ago. I look forward to many more years of getting lost in your fictional worlds.
The Rest of My Favorite Books of 2020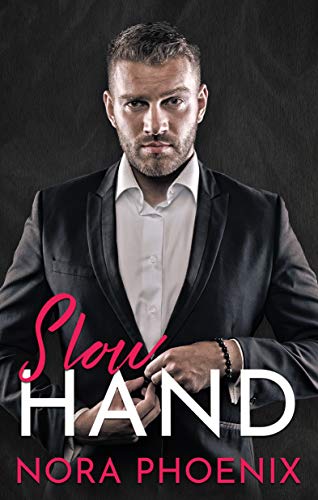 Slow Hand (Perfect Hands, #4) by Nora Phoenix
Contemporary, Age Gap, Age Play, ABDL (mild), BDSM, Daddy Kink, MMM, Past Abuse (Possible Triggers), Romance, Series
Published by Nora Phoenix on March 30, 2020
You can read my full review here. You can purchase Slow Hand at Amazon.
Nora Phoenix is one of those new-to-me authors who blew me away. You will see that there are two of her books on this list. I read Snow Way Out (also recently published as Coming Out On Top, mentioned below) and found myself wanting to read anything and everything she's written. I went into the Perfect Hands series with hesitancy. I'd never been one for age play and that's a huge part of the series. I ended it wondering how in the world I had gone so long without reading them. Had the entire series been published in 2020, every one of them would be on this list. The books are amazing. Slow Hand had me in tears more than once. It also had me smiling because you can't not love all three of these guys.
I've not had much luck with MMM books over the years, but this one is fantastic. The author wrote these characters where there's no silly jealousy or big misunderstandings. It's just three beautiful men, two of which are broken, who come together to make a family.
Fantastic book from a series that I can't recommend enough.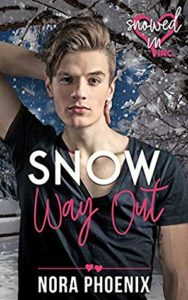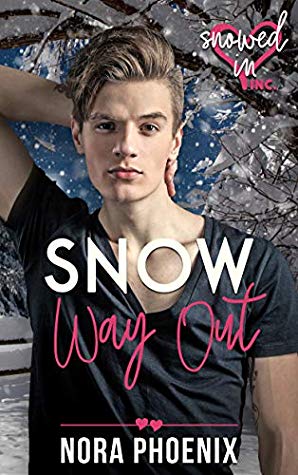 Snow Way Out (Snowed In – Valentine's Inc. #7) by Nora Phoenix
Recently published as Coming Out On Top**
Contemporary, Age Gap, Bi Character, BDSM, Disability, First Time, Kink, Romance, Series, Small Town
Published by Nora Phoenix February 4, 2020 
You can read my full review here. You can purchase it on Amazon.
This book started my love of this author's work. Like with Slow Hand mentioned above, I found myself crying like a baby. The two main characters are as different as night and day but they're perfect for each other.
Quentin, twenty-three, is just passing through when he has car trouble. Mac, thirty-eight, is the black sheep of the town for reasons brought out in the book – stupid, hateful, horrible reasons. He's shy because he has a bad stutter. He's never been with a man before. He's bullied and treated horribly by people over things that happened in the past that had nothing at all to do with him. When Quentin shows up needing help, Mac discovers that he's not who the town said he is. He's so much more. Along the way, truths for both men come out that will strongly affect their future; the future they hope to have with each other.
A beautiful romance.
**The book has been republished under a new title and with a new cover. I reviewed it as Snow Way Out so that's what I'm using in this post.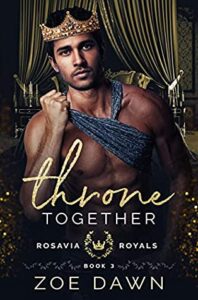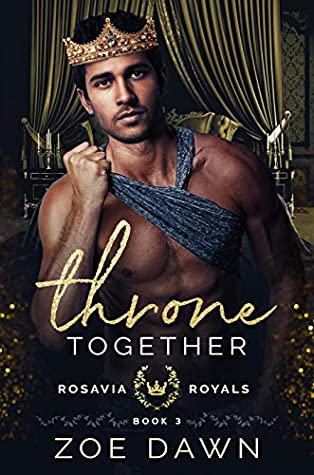 Throne Together (Rosavia Royals, #3) by Zoe Dawn
Contemporary, Friends to Lovers, Romance, Royals, Second Chance Romance
Published by Zoe Dawn on June 16, 2020
You can read my full review here. You can purchase Throne Together on Amazon.
Throne Together is book three of the five book Rosavia Royals series, with each book written by a different author with new main characters, though each Royal has been mentioned more than once in the other books. Of the five, Throne Together is by far my favorite of the series.
The two main characters are princes from two different countries, men who were best friends from birth until they decided to take it further as their college days together came to an end. Now they're being forced together for the first time in years. Somehow they're able to pick up where they left off before they hooked up, their friendship as strong as ever. What neither man realizes is how much they love each other, how much they've always loved each other.
I love a good friends-to-lovers story and this is by far one of the best ones I've ever read. I enjoyed the rest of the series, but Throne Together stands out. A great book.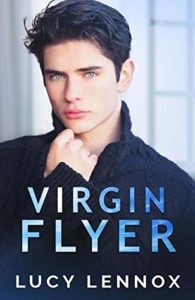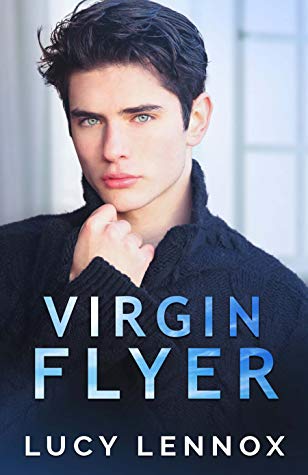 Virgin Flyer by Lucy Lennox
Contemporary, Age Gap, Romance, Virgin
Published by Lucy Lennox on March 2, 2020
You can read my full review here. You can purchase Virgin Flyer on Amazon.
I found Virgin Flyer by accident and decided to check it out. I ended up loving it. I loved it so much I've gone back and reread it a couple of times. Teo is a twenty-six-year-old virgin who's hopelessly in love with his loser best friend, Chris. Chris is known to make fun of guys who don't have experience so Teo makes it his mission to lose his virginity to a stranger so he'll at least have a clue when he and Chris do finally get together. He uses an app to meet a guy and ends up having the night of his life. The hookup is amazing in every way. But Teo is all about his bastard best friend so he disappears without sharing any info with the stranger.
Jack, a pilot, is that stranger. He's a one and done kind of guy but something about the sweet man he hooks up with calls to him. Unfortunately, he has no way of getting in touch with him. That is, until they bump into each other again one night (in a unique way) and Jack ends up helping Teo when there's an emergency.
The way these guys came together was perfect. I've since read the Made Marian series and a few others by this author. She has a writing style that keeps me smiling.
A beautiful love story with one of the greatest endings I've ever read. This book has been added to my 'comfort reads' list.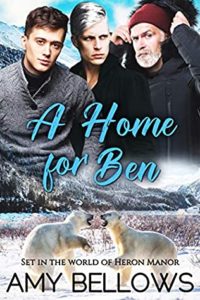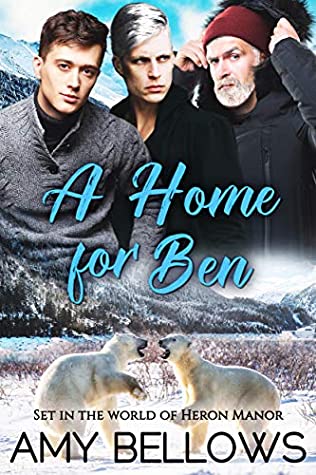 A Home For Ben (Alaskan Pebble Gifters, #3) by Amy Bellows
Paranormal, BDSM (Kind of), Fated Mates, Menage (MMM), Mpreg, Romance, Shifters, Series, Virgin
Published by Amy Bellows on March 31, 2020
You can read my review here. You can purchase A Home For Ben at Amazon.
Alaskan Pebble Gifters is a unique shifter series. I started it hoping for something different, something a little quirky. I got that in spades. I've read all except the fifth book. While I've enjoyed them all so far, A Home For Ben is my favorite. It's also my second MMM book on this list. In my experience, most MMM books have one character that feels left out, is jealous, and who makes things uncomfortable for the reader. Cy was a little insecure in this book but only because he'd always loved Axel and now he was falling for Ben as well. He couldn't bring himself to believe that the three were meant, destined, to be together.
The mpreg in this series is unlike anything I've ever read before and I've read a lot of books over the years. It was a true pleasure watching these men come together. It was especially so when Cyrano and Axel (who'd secretly loved each other for decades) finally got their act together.
Throw in a hilarious tortoise, a group of crazy friends, a couple of guys you'll want to bop upside the head a time or two, and you have one heck of a good book.
Note that it can't be read as a standalone. If you've not read the others, you won't understand this one.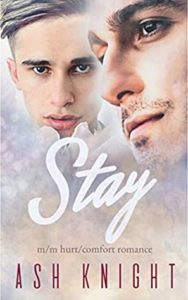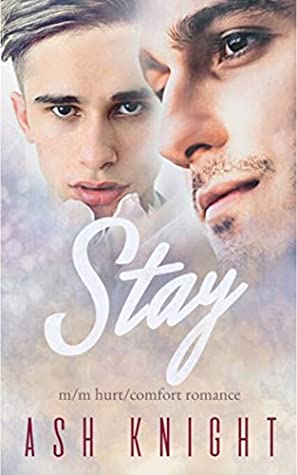 Stay by Ash Knight
Published by Ash Knight on February 4, 2020
Contemporary, ASD, Hurt/Comfort, Past Sexual Abuse, Romance
You can read my full review here. You can purchase Stay at Amazon.
Have you ever read a book that touched you so deeply that it stayed with you months after you finished it? That's Stay for me. It's a true rollercoaster from the very first page. When Joe is introduced to the reader, you can't help but feel for him. He's homeless, he's cold and wet, and he's hungry. Thankfully he chooses the perfect place to walk into to get away from the storm, a coffee shop. The owner, Lulu, is one of the best characters ever. She sees something in Joe and gives him a chance when most businesses might have kicked him out.
And then Joe meets Madden.
Madden is truly one of the best male characters I've ever seen in a book. He's kind and he's patient. Joe is autistic and often has a hard time knowing how to take people, Madden included. But Madden's a patient man so he gives Joe the time he needs. He just knows he can't walk away.
Stay is very slow burn and that's exactly as it should be. Almost all the characters are amazing, with the exception of Madden's sister. Thankfully, Madden puts her in her place.
A beautiful story with beautiful characters.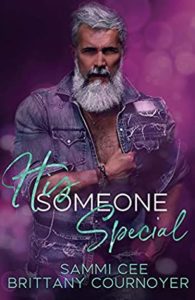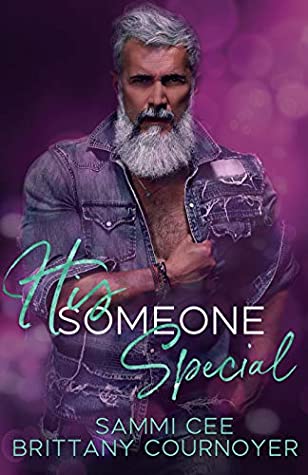 His Someone Special by Sammie Cee and Brittany Cournoyer
Contemporary, Age Gap, Daddy/boy, Romance, Virgin
Self-Published on April 8, 2020
You can read my full review here. You can purchase His Someone Special at Amazon.
A virgin, a bit of Daddy kink, an age gap… what's not to love? Davis and Sarge are as different as night and day. Sarge is the forty-six-year-old owner of a biker bar. Davis is a twenty-five-year-old virgin who looks like a fish out of water when he applies for a job at Full Throttle, Sarge's place. He's scared when he arrives for the interview, but he knows he has to follow through. He's already on the verge of being homeless. If he doesn't get this job he will likely be out on the street. What neither man expects is to fall in love.
Those who follow my reviews know I'm a big sucker for couples with substantial age gaps. I also love a good Daddy/boy book. His Someone Special ticked all my boxes.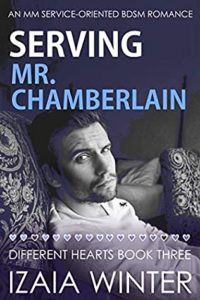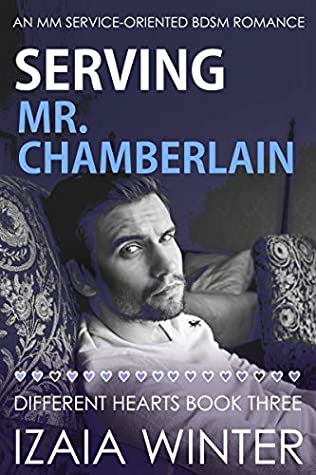 Serving Mr. Chamberlain (Different Hearts, #3) by Izaia Winter
Contemporary, BDSM, Interracial Couple, Pansexual Character, Romance, Series
Published by Izaia Winter on February 21, 2020
You can read my full review here. You can purchase Serving Mr. Chamberlain at Amazon.
I've read quite a few age play books this year. The Different Hearts series is mostly about littles and their Daddies. Serving Mr. Chamberlain is the only book out of the four that isn't. While I enjoyed the first two, I loved Serving Mr. Chamberlain. I've read a lot of books with different kinks but I don't think I'd ever read a book with a character whose kink was serving people – not to the extent that Quentin does. This is different from the typical D/s and Daddy/boy books.
I went in expecting something I didn't get, which is a good thing. I suppose I expected Quentin to be a doormat who's constantly taking orders from Nolan. I figured I'd dislike it immediately. I didn't because it's as far from that as it can get. The two men love each other and are completely equal. Quentin serves Nolan because he needs to do it, not because it's expected.
A very good book.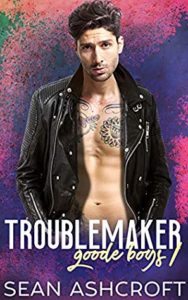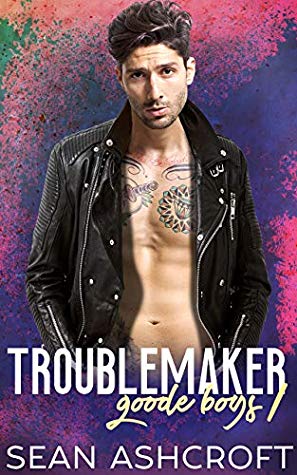 Troublemaker (Goode Boys, #1) by Sean Ashcroft
Contemporary, Bi Main Characters, Fake Boyfriend, Humor, Opposites Attract, Out For You, Romance, Series
Published by Sean Ashcroft on January 14, 2020
You can read my full review here. You can purchase Troublemaker at Amazon.
Troublemaker is one of the most entertaining books I've ever read. It made me laugh. It made me get misty-eyed. It had more than one Aww… moment. I'm usually the first one to run the opposite direction when I see the fake boyfriend trope. I'm glad I took a chance with this one. Aiden is a tattooed bad boy who's been in love with his best friend's brother for as long as he can remember – his best friend's straight brother.
Or so he thinks.
When Carter asks Aiden to pretend to be his boyfriend at his sister's destination wedding, Aiden's all in. A few days and nights pretending to be in love with the guy he's been secretly in love with forever? He jumps on it. What he doesn't expect is for Carter to fall head over heels in love with him on the trip. Carter is bi but not out, something that Aiden never would've suspected. These guys are as different as night and day but they're so perfect together.
What a great book. I've only read this one of the three in the series but I look forward to reading the others when time allows.
~~~