Kazza's Books of the Year: 2019
2019 represents seven years of reviews at On Top Down Under Book Reviews. Seven years of our Books of the Year. It's a long time spent reviewing because, truthfully, it's a very labour-intensive pastime. It's also not without its difficulties. This blog is still going because both Cindi and I obviously have a touch of 'crazy' about us – sorry, Cindi, you know it's true – and we have a great passion for books.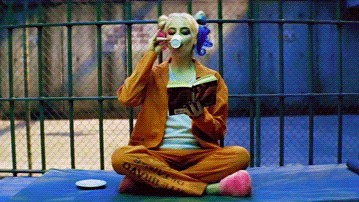 I enjoy discovering gems amongst the myriad books released in a given year. I have a few established authors I immediately gravitate toward, then there are new ones I'm glad I've 'discovered', however that may be. Finding new authors is becoming next to impossible. I don't follow groups, publishers are disappearing, and some continue to behave in a manner I do not and will not support. I've been through this scenario too many times to have faith in patterns of poor business models. I buy the majority of books I read – even if I initially receive an ARC – so I have a strong investment and belief in my money actually going to the people who have written the book. Bottom line, I'm definitely unhappy with publishers who have taken the money I paid in good faith to the author of that book. You've stolen my money and the author's money. You've ripped us both off. I have an ingrained belief in people being paid for their work. If you don't understand that basic principle, and it's a very simple one, check your empathy. I'm also too old and direct for naive or insidious apologists of shady dealings. Not paying people and/or taking their money is inexcusable. Making sure that the attention is deflected by authors and readers tearing at each other is disgusting. Not the first time this has happened either. The MM genre is small and it will get smaller while this rubbish continues. I know some people are turning their backs, or slowly moving away from the genre. Who can blame them.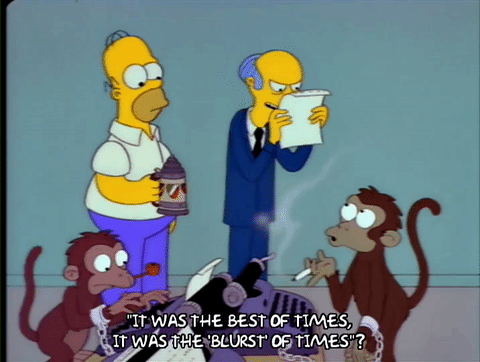 Once upon a time I could go onto Amazon and search through a lot of books for that blurb that really spoke to me. I don't mind doing that, I'd much prefer the choice to search and not have Amazon make that decision for me. Their idea of what constitutes a good book and mine are not necessarily one and the same. Now they've contracted their algorithms to such a narrow scope that only the top 100 in any particular genre are able to be found. I imagine if you're an author trying to get seen it's soul-sucking. For me, it's getting harder to find something new and (potentially) exciting and intriguing, and I'm really quite picky about what I want to read.
If you check out any of my reviews on my Books of the Year, you may notice that some of the reviews are written and some are verbal. Half way through this year I started podcasting my reviews. There are two reasons for my change of reviewing-
1) I've had a permanent arrhythmia for approximately half of 2019, at the moment it's intermittent, and I've discovered writing reviews exacerbates the condition. I'm not a writer, I've never wanted to be, yet I've written thousands and thousands of words in reviews over 7 years. I simply can't do that anymore. Podcasting my thoughts is far easier for me. I have to look after myself while still enjoying expressing what I feel about the books I read. While I continue to have a passion to review books, and I still do, podcasting is my new review medium.
2) There are people out there who are visually impaired, my eyes are definitely not what they once were, and reading reviews is hard to impossible for them. I hope my podcasts help readers of gay romance/fiction – or whatever I've read – hear my reviews and discover a book they might be interested in. I hope I help any and all book lovers in some way to know this could be a good book.
I do still (mostly) attach a paragraph or two to a review. I still add some visuals because I enjoy it. On Goodreads (and Amazon) I also add short(er) reviews of books that don't make the blog.
In the wrap up; thanks to the people who drop by and check out my reviews. Thanks to my fellow readers – I enjoy the behind the scenes chats and laughs I have with a few of you. Thank you to my blog partner. Cindi is the best blog partner you could ever ask for. She makes reviewing all the better for her being here with me. I seriously can't imagine reviewing without Cindi. On Top Down Under is an extension of our love of reading, our close and personal connection, and our dual hemisphere, united and tight-knit family.
Here's to 2019. It may have been complex because of some personal hurdles but it's been made so much better by the books that I've read. Not every book has made this list, there are many more that gave me immense joy and  took me to another place.
To the authors, my heartfelt thank you for the words and the stories.
Seasons greetings and a happy 2020. Here's to more 'good' books…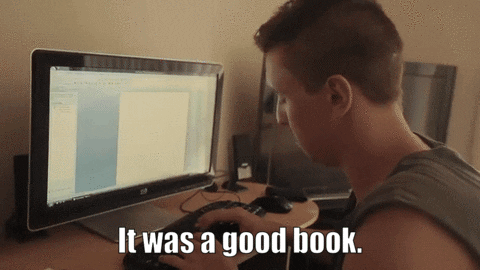 ~Kazza
I have a co-Book of the Year for 2019 because I just couldn't split them. They are~  
Code Noir – Jess Whitecroft  – Gay Historical Romance : Self Published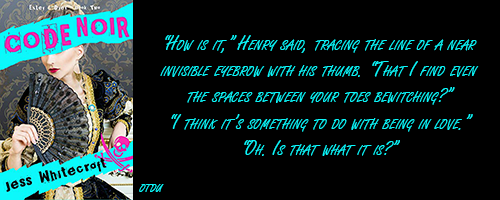 In March this was my potential Book of the Year. As I came back and added to my List throughout the year, this book just kept whispering 'don't forget me, you love(d) me'. Reckless (book #1) was such an adventure but Code Noir was even better and I did not believe that was possible. That Jess Whitecroft can easily slip between historical and contemporary writing makes her one of the most versatile writers I read. The fact that they're so good (and then some) makes her an auto-buy of mine.
Henry and Jem are larger than life, utterly unforgettable, their love palpable, and the historical setting is brought to life at the hands of one of the best writers I've had the pleasure of reading. Jess Whitecoft bleeds time and place and soul into her stories. She also imbues her tales with a definite sense of the social construct of the time, the people who like to defy it just a little… or ram it into submission. I adore Henry and Jem because they live life to the fullest, not allowing anyone or anything to stop them from being together and loving with gay abandon. A pirate and a cross-dresser falling into adventure and love on the high seas during the 1700's is seriously the stuff of great reading. 
AND~
A Faerie Story – Barbara Elsborg – Gay Supernatural Romance (Ménage) : Self Published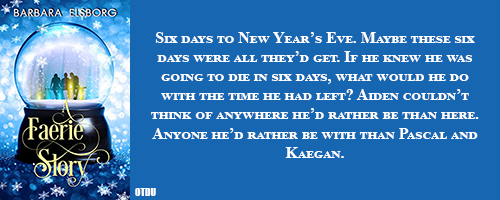 My first Barbara Elsborg book was years ago, it was a true bi menage (not lipservice being paid) with one woman and two men as the MCs, and they loved one another equally. There were also supernatural elements. This feels like a full circle to me; Barbara Elsborg, a menage, only gay this time, and fae.
I have no hesitation picking up a book by BE. She is a consistently good writer of stories that play havoc with my poor heart… and I wouldn't have it any other way. A Faerie Story grabbed me by the feelings right from the beginning and made me care. I thoroughly immersed myself in this world from start to end, the world building is thoughtful and vibrant, the characterisations even better. It's Barbara Elsborg at the top of her game, in my opinion. One of the best ménage books I've read, and I've read a few, one with supernatural and seasonal elements to add icing to the cake, A Faerie Story is everything it promises. Snow globes have always been a love of mine and now I think of this story when I see one. Beautiful, visceral, emotional, memorable, Kaegan, Aiden and Pascal are absolutely wonderful and will stay with me for a long, long time.


I also loved~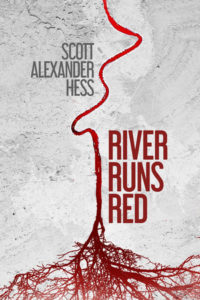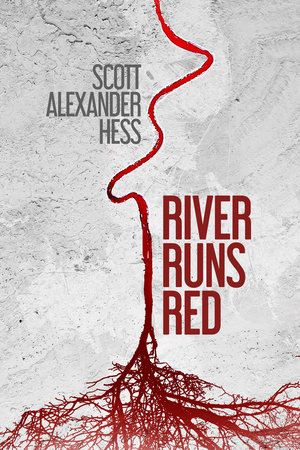 River Runs Red – Scott Alexander Hess – Queer Historical Literary Fiction : Lethe Press, Amazon 
River Runs Red is an absolute gem. Scott Alexander Hess is one polished author. His writing is always a visceral experience, and River Runs Red engages all the the feelings a reader needs to find a book the best kind of storytelling. The period setting of 1890's St. Louis is atmospheric, mesmerising, divine. Dark and brooding, this is one delicious piece of queer fiction.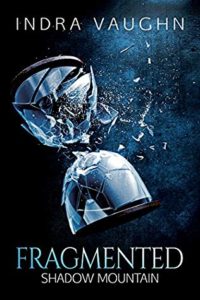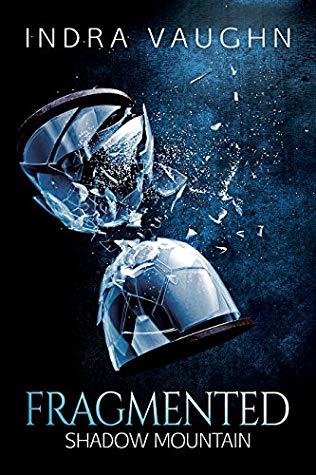 Fragmented – Indra Vaughn – Gay Thriller Romance & Supernatural : Self Published
Blog Review
I debated including this book because this is a re-release. It was with DSP, so (perhaps) I understand the reasons for a re-release. I'd like to support authors who want to get paid for their work. I also only read the book this year, so it's included. Hart and Isaac are two of the best characters to grace the pages of any book. Fated was very good, Fragmented is outstanding. Writing of the highest order accompanies a well-crafted plot of true love while crimes are being investigated, all with organic and integral supernatural elements. I just hope book #3 is on its way.
.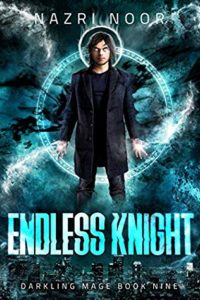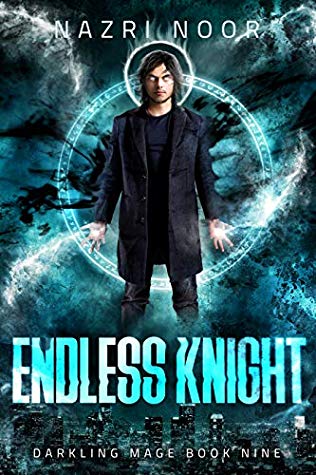 Endless Knight – Nazri Noor –  Urban Fantasy – Self Published
The Darkling Mage series gets better and better, Endless Knight is book #9 and the best book to date. This is mainstream UF that happens to have a gay MC – halleloo, Nazri Noor! Thank you for writing Dustin Graves, his fellow 'Boneyard Boys', and the 'Lorica Larrikans'. Packed with action, magic, horror, mythology and paranormal beings, this book, this series, is one hell of a ride.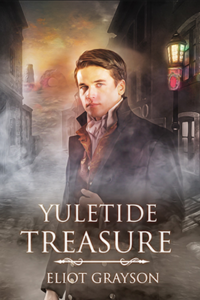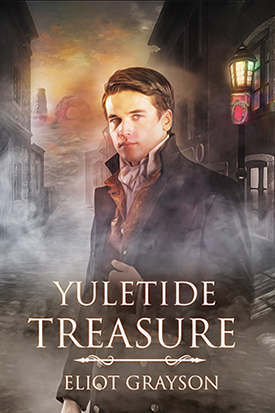 Yuletide Treausre – Eliot Grayson – Gay Alt-Historical Romance – Self Published
There is something about A Christmas Carol that appeals to me. It's timeless and there is definitely something about re-tellings of that classic that inspire me to continue reading them. I read two gay re-imaginings of Dickens' this season and both were very good but Eliot Grayson appeals to me with her beautiful prose, her embodiment of time and place, and her stellar character development. The Goddess-Blessed series is like the best kind of crack.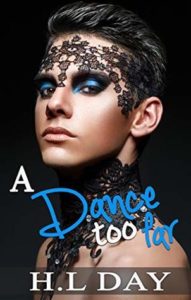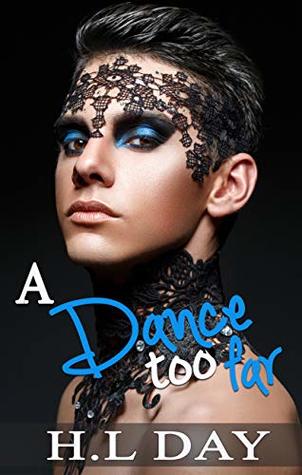 A Dance Too Far – H.L Day – Gay Contemporary Romance – Self Published 
I hadn't heard of H L Day until I saw this stunning cover on Amazon. I couldn't resist it after staring at it several times in my searches. This cover is Valentin Bychkov. H L Day, I've since discovered, has the most eye-catching covers for her books.
Valentin is a ballet dancer with the baggage of being the 'property' of Russian crime figure, Dmitry Gruzdev. When contract sound engineer Max Farley sees the aloof ballet diva, he's attracted. Hot and sexy, with suspense, this story led to the equally enjoyable A Step too Far where some, uh, threads were tidied up. Cover. Story. A Dance Too Far has it all.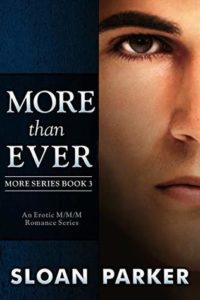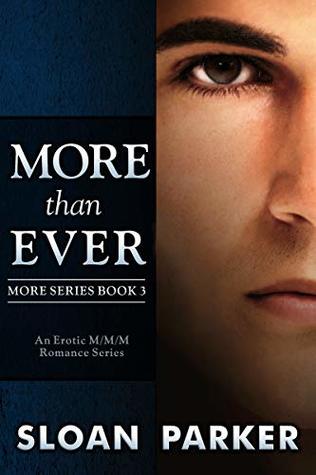 More Than Ever – Sloan Parker – Gay Contemporary Romance (Ménage) : Self Published
Sloan Parker was one of my original go-to authors in MM and I'm still reading and loving her books to this day. I can't say that about many others I started out reading. Which brings me to MORE. It started my love of Luke, Matthew and Richard. I can never get enough of the three of them. Especially Richard Marshall. He's one of my favourite all-time characters, but they've all grown so much since MORE was first published. The More trilogy is the best ménage series written, with characters I'll never forget. More Than Ever delivers a thriller plot along with three men completely and utterly in love, plus all the suspense and sexy times you'll ever need.
.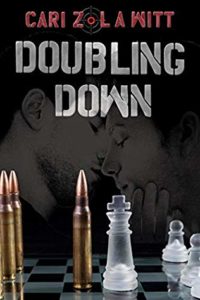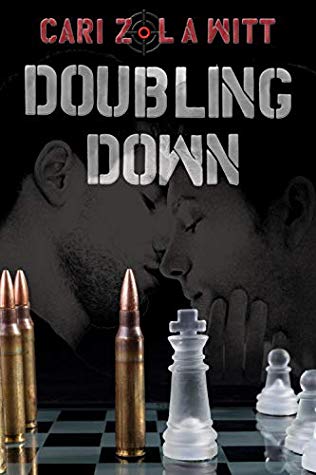 Doubling Down – Cari Z & L A Witt – Gay Thriller Romance – Self Published
Every time Cari Z & L A Wit write together, they make my Books of the Year. This is book #2 in the Double Trouble duology. With a great thriller as key, and a good romance, the authors cleverly entwine the events of the overarching plot so well. Doubling Down is well written, well-paced and exciting, complete with MCs I cheered for all the way. Please co-write more books, Cari Z & L A Witt.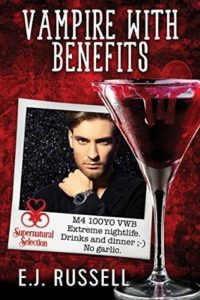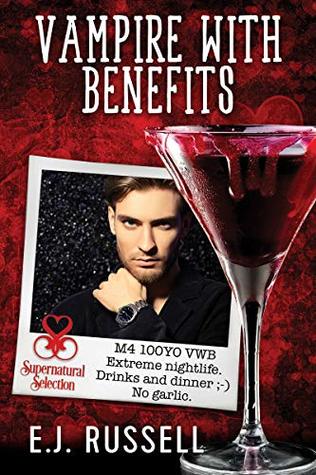 Vampire with Benefits – E J Russell – Gay Contemporary Paranormal Romance : Riptide Publishing, Amazon 
Another book I found cruising around Amazon, Vampire with Benefits is paranormal with two endearing characters and a totally engaging romance at its heart. As soon as I see the name of the book in my 'read' folder, and that cover, I think of Casimer and Rusty, their names never escape my memory because they are memorable, delightful, their story engaging. Vampire with Benefits is a charming cut above similar contemporary romance paranormal stories.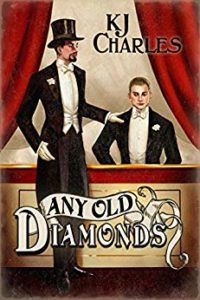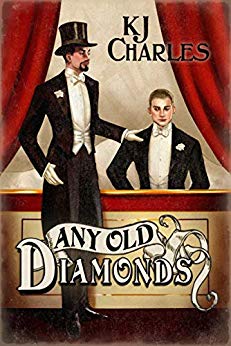 Any Old Diamonds – K J Charles – Gay Historical Romance : Self Published 
There's not much I need to say about K J Charles. I think everyone knows what a terrific author she is. This is one brilliantly paced historical with outstanding character and era development… and a crime to boot. Plenty to love about Any Old Diamonds right from that gorgeous cover through to the very last word.