Kazza's Books of the Year: 2022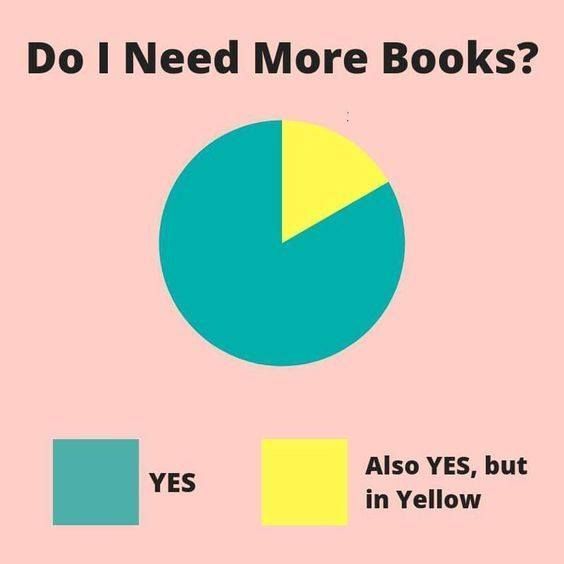 If you relate to this graph, let's rock and roll! Here be my 10th Book/Books of the Year. I'm just going to say thanks for the books and thanks for the good stuff that goes with reviewing and blogging, the rest, well, it can stay waaaaaay over there——-> It's been a long, busy year.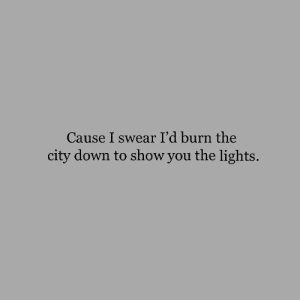 I decided to go with memes on the edge of this post that celebrate things romance readers may be familiar with because that's what we primarily read and review here. Genre fiction too. I'm very proud to say I read romance to anyone who asks… or can't escape me when I really feel like chatting about it. Romance is an amazing genre. Sometimes I wonder if the writers writing in the genre realise how awesome it truly is. The writers I predominantly read are knowledgeable, enlightening, they expand their reader's world and experiences in whatever way the book ventures. Or they can simply be incredibly uplifting and/or moving.
This is my celebration of the books that moved me in 2022. I also did reread a lot of old favourites. The books Cindi and I love to reread are on this post here from our 10th blog anniversary. I have a few new books that may need to be added to that list. It's just dawned on me that some of my more current reads are becoming re-readers. I'll check for their longevity first and then I think I'll update that list yearly.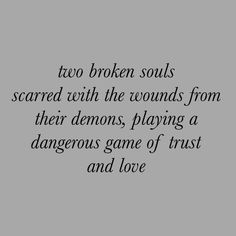 I have authors I just love reading. I've increasingly found myself narrowing down who I want to read a lot of as I've struggled to let new authors in for my own reasons. Mostly due to personal taste, my age, and my own reading experiences. Ironically, I believe 4 of my BOTY are by new-to-me authors. 1 audiobook is by a new-to-me author as well, so there's that. It both encourages and heartens me.
To everyone who pops on to check out our reviews, and I'm constantly surprised by the number of people who do, who also pop onto these Books of the Year, it's much appreciated. Because I tend toward being a stats oriented person, 2022 has been a year where our subscriber numbers have really gone up steadily and that's incredible with so many sources of book reviews, and given the size of our primary genre. A big CHEERS to our subscribers.
To Cindi – you are da bomb, my friend. Seriously, CL is the best of the best. You could not find a better, more supportive partner in crime friend. It was the love of reading that facilitated this connection we have. It defies distance and time. A big shout out to Garnetville by E M Mispiel… and Sherri. Xx
To my fellow readers – I hope you find some new books because of this list. Ones that you enjoy or love the stuffing out of, just as I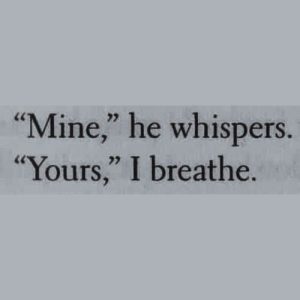 did this year, maybe beyond. I enjoy checking out a few of my avid fellow reader's favourites myself.
For authors, I hope that you appreciate that I appreciate your words, your characters, your stories so very much. They bring a lot of fun, distraction, emotions and joy. The effort that Cindi and I put into these posts are proof positive of our book love and long-lived dedication to reading and reviewing. 10 years represents a hell of a lot of reviews and time spent on them. It's been tough putting this list together because of the general time constraints I face, and because we've had a recent scare with my beloved husband's health. All is well for now. But they're both reasons why BOTY has been delayed.
Here's hoping to see you all again next year for our 11th BOTY. In the meantime, enjoy the rest of 2022. I'd also like to take this opportunity to wish you all a happy and safe entry into 2023. I hope this new year coming brings something shiny your way or you get to have some joy.  No matter what, just keep on keeping on… with a good book in your hand, of course 🙂
Karen.



**Blog reviews of all books are in orange in my brief overview of my Books of the Year:2022. You can click on the author's name for their page link. Buy links are in the title of the book at the top if you are interested in any books**
I have a Dual Book of the Year: 2022…
Two Tribes – Fearne Hill  and   Giovanni – Laura Lascarso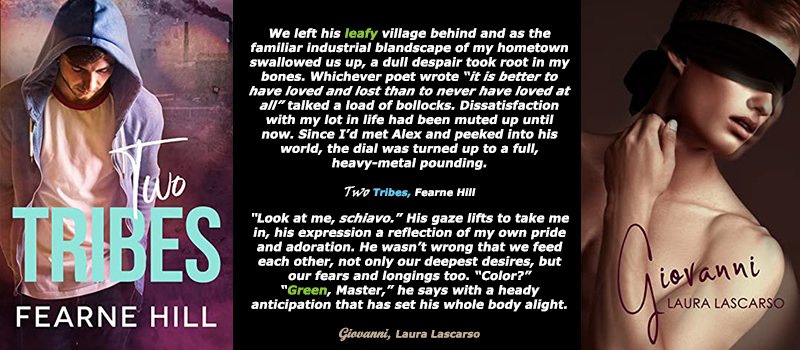 I don't like having two BOTY but I could not split them. It simply wasn't possible. But I also feel like I had the singular good fortune to find such wonderful stories in the one year. Two different books but the common thread is their superb writing with characters who have left an indelible imprint on my heart. I can't and won't forget Matt Leeson and Alex Valentine, nor Valentin Fortuna and his schiavo, 'Giovanni Ricci'. It was hard to pick quotes for the above because there were plenty to choose from. Some things I like but there may be things that others prefer. In depth reviews are here for both Two Tribes and Giovanni. There you'll find more quotes.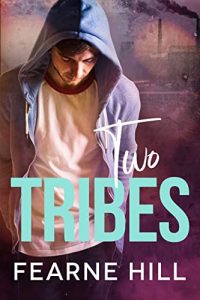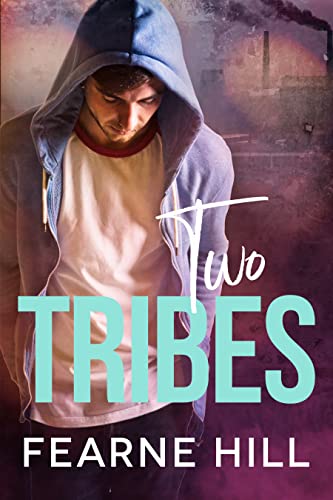 Two Tribes contains a favourite theme of mine – love continuing to burn within despite time and distance and obstacles. This book spans decades, from the life of two teenage boys through to the same boys now grown men in their 40s, and it is delivered within parts. For approximately half of the book Two Tribes in set in the Midlands in England during the 90s, it features a song title or a muso for the heading of each chapter. It is powerful, makes a statement, has triggers, and it blew me away when I read it this year. It is one potent piece of writing. I had never heard of Fearne Hill before this book, now I've inducted her into my 'I must bloody well read her catalogue' category. Hill's Rossingley series has also addicted me. Two Tribes reminded me how good it can be to take a chance on an author you don't know anything about. Well rounded and multi-faceted, Two Tribes is well named, emotional, clever.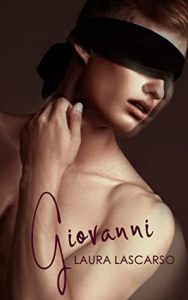 Giovanni was the book I didn't think I needed so I dragged my feet a little before reading it. I actually read the book and listened to it at the same time. I should know better than to not trust Laura Lascarso, she is nowhere near a new author to me, having been on my BOTY before. Beautiful Adam is also on this list. I didn't want to double up but the (reader's) heart loves what the (reader's) heart loves. This trilogy is special but Giovanni, book #1, stands out for me because it's told from Valentin's POV, I adore obsess over the older Valentin – oh, my heart – and it is very Gio and Valentin centric. How I love them together. Dark at times, and with triggers, it contains the best TPE and sado-masochistic relationship I've ever read, alongside some sheer and utter devotion. This series has a deeper meaning for me, one I described at the end of Master's Schiavo because book #2 was supposed to be a standalone. I'm so glad it wasn't. Giovanni is sharp, sexy, and sublime reading.
Then in no particular order, just damn fine Books of the Year reading follows…
Jess Whitecroft is a perennial on my Books of the Year. Ghosted is another of hers on this list with exemplary reason. It's a fantastic paranormal activity arc, it has two wonderful but different, very earnest and multidimensional MCs, Ange Passebon and Jason Kent, who have remained top of mind for many months after initially reading their story. I'm hoping for more books with this pair.
My BOTY would be incomplete without an Eliot Grayson book on here. Lost Touch is a moving, sexy, thoughtful paranormal which follows on in the Mismatched Mates series tradition of engaging, humorous storytelling, but with a bit more of an edge and depth to it. Anything where the Armitage pack is also involved is gold for me, seeing Nate, Ian, Arik and Matthew is always snark-filled hilarity. Grayson is an auto-buy author of mine.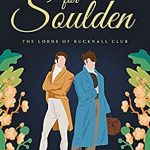 A Sanctuary for Soulden – J A Rock & Lisa Henry
The Lords of the Bucknall Club series is just wonderful Regency Romance reading, and A Sanctuary for Soulden is one of the best. Soulden certainly makes an entrance at Dr Edmund Fernside's clinic. When is a cadaver not a cadaver? When it's Viscount Soulden who has escaped the last ton party in rather dramatic fashion. There is some well written humour throughout this series and some well executed pathos as well.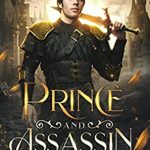 Prince and Assassin – Tavia Lark
New-to-me author, Tavia Lark made me a devotee of this series with this first book, Prince and Assassin. The second book is also amazing, reviewed here, and I've already pre-ordered book #3 for delivery next year. Julian and Whisper are quite the pair and the title gives you exactly their roles of a prince and his would be assassin. How can they make it work when one is to kill the other? This is a very, very good fantasy, the world building is quality, the romance works nicely.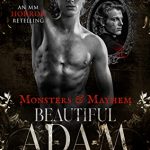 Beautiful Adam – Laura Lascarso
A gay romance reimagining of The Picture of Dorian Gray by Oscar Wilde, Beautiful Adam was written as part of an individual author series featuring well known horror or darker books. This was a brilliant homage to the original but is very much stamped by Lascarso's own lyrical style. Morally ambiguous, darker, sexy, and shady as hell, it was right up the author's alley. Addictive reading.
Another new-to-me author this year and now I've read three of his books, or is it four? Anyway, he has me invested. He's a fellow Aussie – oi oi oi – a Sydneysider, and his stories are often set in my, his, hometown. Nervous Kid is an own voice story that is erotic and sweet and heartfelt and covers deeper topics. The characters are quintessentially Aussie in flavour. Another story where love's torch spans decades without being snuffed out.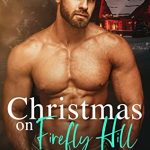 Christmas on Firefly Hill – Garrett Leigh
I literally just finished reading and reviewing this. What an ethereal piece of storytelling Christmas on Firefly Hill is. The MCs, Logan and Remy, are perfect for one another. I haven't read many Garrett Leigh books but I do know when she strips it back and also lets pure, heartfelt emotion run the show, her stories are something else, just like this book.
This is the last in the incredibly endearing Love at the Haven series. Tom had a novella that was a teaser to this final tale. It lived up to what I wanted for eclectic, always-be-yourself Tom. He of the op shop chic and friend of the homeless and different. Each series book is about a rent boy/escort who finds their HEA with a punter. Tom's Type was the grand finale and he and Craig made the last book a worthy send off to a fab series.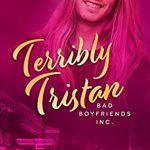 Terribly Tristan – Lisa Henry & Sarah Honey
What fun the Bad Boyfriends, Inc series turned out to be. Not one bad story in the bunch. Once again my home town gets a nod with the guys all having shared, or are still sharing, the rundown terrace in Dickson Street, Newtown. The authors are both Aussies, so oi oi oi, nice to have a few representing here. In Terribly Tristan, fabulous Tristan was in full flight, Leo never stood a chance. What a way to go out!
This author was new to me. I believe she predominantly writes het romance but she did a duology with gay MCs, this is book #1 in that duology. This was a dark, stalkery, obsessive story, one of my favourite kinds of reads. I loved the MCs enigmatic and complicated relationship. The second book wasn't quite as good but Graceless really was everything and then some.
AUDIOBOOKS OF THE YEAR:
Some of these audiobooks came out this year and some came out earlier, but I listened to them all this year for the very first time. Some of the audiobook reviews are not on here, they're on Audible, but the e-book is here. *Book title links to review. Author and narrator name links to their page.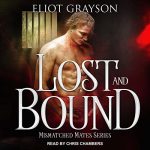 Lost and Bound – Eliot Grayson. Narrator, Chris Chambers. Chris Chambers is an audio god. He narrates this wonderful series to snarky, humorous, sexy perfection. *Mwah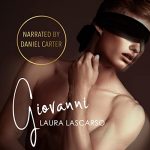 Giovanni – Laura Lascarso. Narrator, Daniel Carter. I know I already have the e-book as BOTY but I also listened to this in audiobook as well as reading the e-book so the review on here is a hybrid between the e-book and the audio. If you struggle with vision, or you listen on the go, the audiobook is simply fantastic.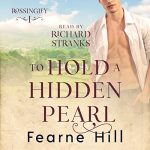 To Hold a Hidden Pearl – Fearne Hill. Narrator, Richard Stranks. This audiobook narration just adds another dimension. Stranks does have a couple of interesting pronunciations but Lucien is absolutely wonderful on the ears because of Stranks' pitch-perfect delivery. I only have the e-book review on the blog, my audiobook review is on Audible.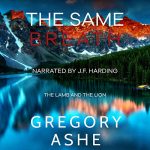 The Same Breath – Gregory Ashe. Narrator, J F Harding. Beautiful words by Ashe, he of the interesting story or ten, are turned into audio magic by Harding.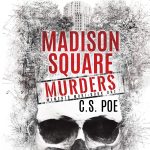 Madison Square Murders – C S Poe. Narrator, Kale Williams. Kale Williams makes this book pop in audio narration. He really does deliver on the MCs and the overall story.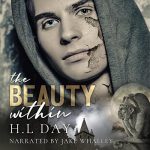 The Beauty Within – H L Day. Narrator, Jake Whalley. What was a good e-book became a superb audiobook because of Whalley's joyous, empathetic narration. I've never heard of the narrator before but I hope he gets more books to narrate in the future.