Endless Knight (Darkling Mage #9), Nazri Noor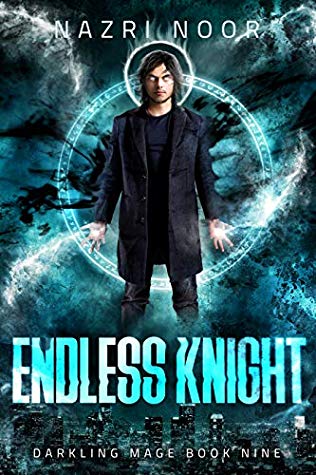 Rating: 5 Stars
Publisher: Self Published 
Genre: Urban Fantasy
Tags: Mythology, Paranormal, Horror, Fantasy, Contemporary Setting, Gay MC, YA +
Length: 161 Pages
Reviewer: Kaz
Purchase At:  amazon, Nazri Noor 
Blurb:
Thirteen witches. Five swords. One sacrifice.
Dustin Graves is grotesquely outnumbered. Agatha Black has completed her Coven of One, splitting her soul across thirteen bodies. One power-hungry witch razing the universe was bad enough. Thirteen of them can only mean total hell.But there may be a way. Hecate, triune goddess of magic, whispers her forbidden secrets, showing Dustin a path too terrible to take: the Apotheosis, a ritual of five bloody blades that will finally grant the darkling mage the arcane might he needs to annihilate the Eldest. The result? Power overwhelming. The price?
Everything he loves.
.
Review:
.
Every book in the Darkling Mage series seems to surpass the previous one and that's the case with the well named Endless Knight. This is a superb story that has built off the back of the previous overarching and essential plots of the Eldest, Dustin's uncertainty and steady construction of abilities, and his rise within the arcane world to what he was destined to do. The friendships, partner, and family he has forged out of adversity. The moments where it's alluded to previously that Dustin is a speck with darkness and greatness within him certainly come to fruition. The continued world building is stellar.
Humour is a strong aspect of the series, and it's here once again, but it was more deftly handled than ever before in Endless Knight. It works within the framework of this story within this series. However, with the humour comes other strong emotions – anger, realised fear, worry, love, and an absolute vulnerability. I love that Dustin is not this alpha male who kicks arse all the time and takes no prisoners. That doesn't mean he doesn't bloody his hands, and kill various beings, because he does… but he's also a regular (arcane) guy. There's something of all of us in Dustin Graves and vice versa.
I found this book to be emotional. It may just be me, life is not always as we would like it at times. It was a combination of things, to be honest. The humanity Dustin showed, the understated but powerful love of Herald and Dustin, the compassion of his friends and comrades in arms, and some who may have appeared more slippery actually having a respectful and practical agenda. I also look at our planet and how those in power can seem like the Eldest, hellbent on destroying the beauty of our dimension, our home. Although, there is no particular social commentary in the Darkling Mage series, these are simply my feelings.
If you enjoy well written Urban Fantasy, then this series is for you.
Podcast Note: It's the Coven of One, not Convent, very Catholic of me on one occasion.
.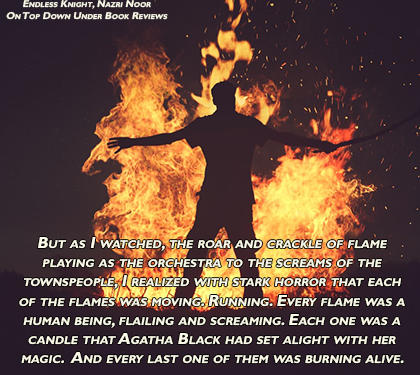 .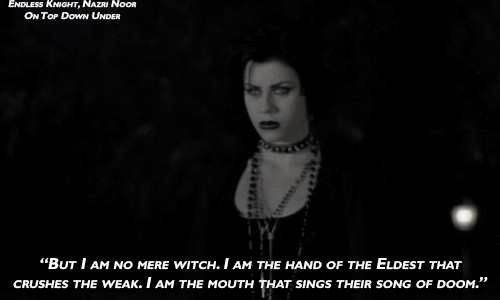 .