River Runs Red, Scott Alexander Hess – Podcast Review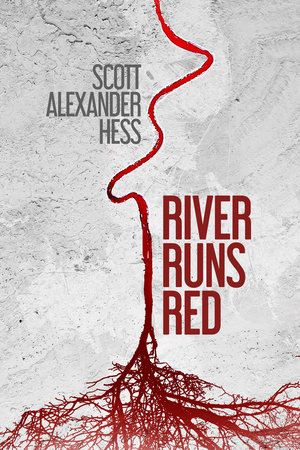 Rating: 5 Stars
Publisher: Lethe Press
Genre: Queer Fiction
Tags: Historical – Early 1890's St. Louis. Ensemble Cast, Gay/Queer Primary Characters, Fiction, Psychological – Some Dark Themes
Length: DK
Reviewer: Kazza
Purchase At: amazon, Lethe Press  
Blurb:
Calhoun McBride and Clement Cartwright are men from different worlds. Young Calhoun works backbreaking, midnight shifts at the Snopes Brewery…and earns a little extra selling his body to eager men. Clement left St. Louis to pursue his architectural ambitions and returns to great fanfare as the man planning the city's first skyscraper. But one steamy night, by the Mississippi River, both men find themselves drawn to one another. But what chance has brought together, the machinations of a bitter and cruel man, Belasco Snopes, who thinks St. Louis belongs to him…down to its people, victims for all his appetites. Lambda Literary Award finalist Scott Alexander Hess's new historical novel offers readers a sultry story with menace.
Review:
The River Runs Red
is the fourth book by Scott Alexander Hess that I've read, and like
The Butcher's Sons
I've given it five stars because of the high calibre of writing.
This book is told from four POV – Calhoun McBride, a "river rat" and the glue of this story, Clement Cartwright,  a St. Louis native who has made good as an architect in Chicago and is responsible for the Landsworth skyscraper, Dolores Brattridge, a society woman whose connection was cemented to Calhoun once she met him at the party he is hired to work at at her home – I don't make it clear in the podcast review that Calhoun is not there as a guest, he is hired help, and Belasco Snopes, the owner of Snopes Brewery, who has an irrational and obsessive hatred of Clement Cartwright, the man – the "drab" – of working class origins who dares to make a mark in Snopes' town.
The writing is descriptive without dragging, the scent of Dolores' garden lingers as you read, the southern heat and humidity melts you and fairly drips off the page as well.
I do apologise for calling St. Louis St. Loou-eee once in the podcast – I blame my love of Judy Garland taking over.
  .
.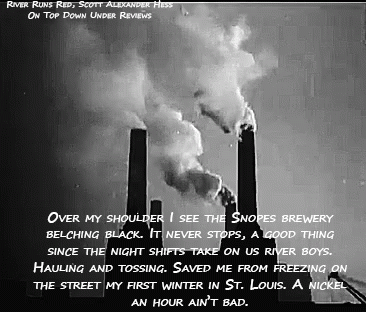 .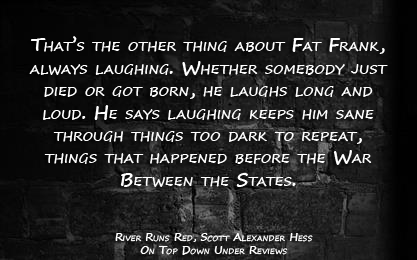 .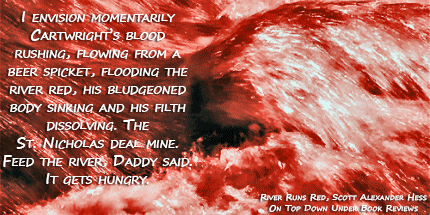 .