Cindi's Books of the Year: 2019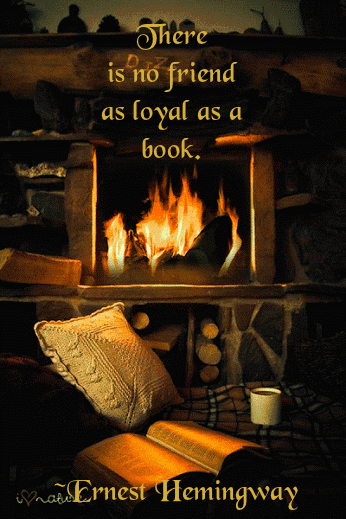 I was more or less absent throughout most of 2018 so I didn't read enough books to have an official list of favorites. While I didn't read a whole lot in 2019, the ones I did read were quite memorable.
When I was able to start reading again I made a decision to step out of my so-called comfort reading box and check out new-to-me authors. I wasn't disappointed. I still read a few of my go-to authors (if you've followed me at all over the years, you know who they are), but it was nice discovering new ones. By stepping away from my reading norm I was able to read some pretty amazing books that I might have avoided in the past. I'd never been a fan of omega-verse type books until I decided to check a few out. I'm glad I did. It opened a whole new world of reading material for me. I also checked out other types of books that weren't gay romance and gay erotica, so expect to see a couple of books outside of those genres.
Not all books on this list were rated 5 stars for reasons I went into in the individual reviews. They were chosen because they've stayed with me long after I put them down.
Every day, and not just on my books of the year post, I want to thank my best friend and blog partner, Kazza, for everything. It takes a lot to run a reviewing site with two people. When one is forced to disappear for awhile, it's even harder for the one left to do it all. Kazza has been there for me on the blog –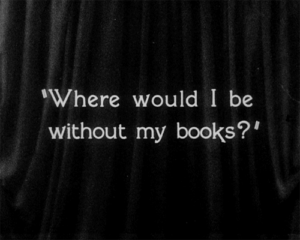 but most importantly – outside of it. There's a saying about the family you choose. Kazza is my family in every sense of the word whether we're related by blood or not. I would not still be doing this without her. Big hugs and lots of love to you, my friend.
I also want to thank our followers. Some of you have been around since the very beginning. Some of you have only recently found us. Without you, and without the amazing authors who write the books, we wouldn't be doing what we love.
This year, like in years past, the only book numbered is my #1 favorite. The others are listed in complete random order. I don't think my #1 is a surprise. Some of the others might be. 🙂
Congrats to the authors and thank you for keeping us entertained.
My #1 Book of 2019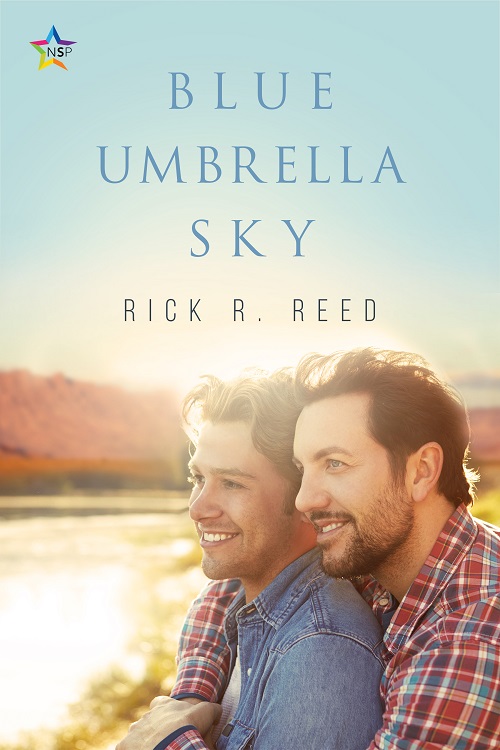 Blue Umbrella Sky by Rick R. Reed
Updated to reflect new publisher.
My original content remains as it was when the list was originally written.
Contemporary (with a tad of paranormal thrown in), Age Gap, Mourning, Recovering Addict, Romance
Originally published March 19, 2019.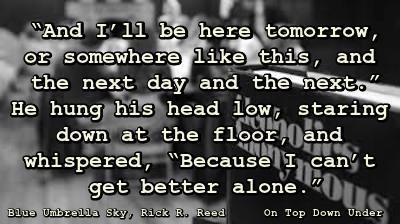 Not only is Rick R. Reed one of the best storytellers out there, he also covers specific topics in a way that brings out emotions in the readers that stay long after they finish his books. Blue Umbrella Sky was that book for me this year. It covers loss and addiction, two things I'm unfortunately all too familiar with. Parts of the story were told via flashbacks. I'm the first one to complain about flashbacks in books – I seriously hate them – but Milt and Billy's story couldn't have been told without seeing where they came from. They were written perfectly as the reader is allowed glimpses into what made the characters who they are and what ultimately brought them together. This book made me cry a lot but it also had me smiling at the end. A fantastic book.
Congrats to Rick R. Reed for again writing my favorite book of the year. I've said many times over the years that you're my comfort author. That was proven yet again with Blue Umbrella Sky. I can go months without reading a book but pick up one of yours and get sucked in just as I always have.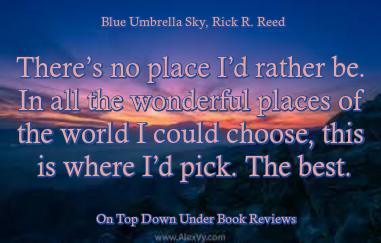 You can find my full review of Blue Umbrella Sky here. Unfortunately, I'm unable to provide purchase links as it's no longer published with the original publisher, nor are any other books by this author.
Most of you are aware of what's been happening with Dreamspinner Press. Unfortunately, Rick R. Reed is one of the authors who has been caught up in it. In other words, he, like many others, submitted his books in good faith expecting to be paid royalties that we – the readers – paid when we purchased the books, believing the authors would get what is due to them. I could have chosen to exclude Blue Umbrella Sky from my list of favorites this year. I could have waited until it's published again under a new publisher, Nine Star Press, in July of 2020. But leaving my favorite book of the year off this list wouldn't be fair to Rick nor would it be fair to me, the reader.
On Top Down Under made a decision months ago to no longer support Dreamspinner on this site. We can't promote a publisher who does not have the best interests of the authors publishing with them or the readers who buy the books. We can, however, show our support for the authors who have pulled their books.
Support Rick. Support all other authors who are still waiting to get paid and who are working tirelessly to re-release the books they've only recently acquired their rights back to. Buy their books. Share their books. Review their books. Let them know that you're supporting them, regardless of what's going on with the publisher. You can find a list of all of Rick's books on Amazon here. If you want recommendations on which of his to read, shoot me a message or check out my shelf of his books on Goodreads. Most have links to my full reviews.
Note that I added the cover knowing it will change when it's re-published.
The Rest of My Favorite Books of 2019
The Christmas Interlude by Raven de Hart
Contemporary, Bi Character, Christmas, Family, HFN, Humor, Romance, Small Town
Published on October 27, 2019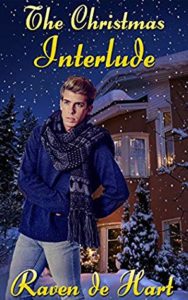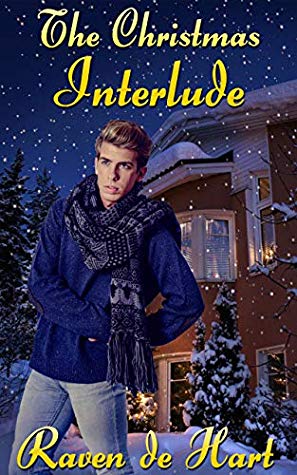 I found this book simply by accident when I was seeking out Christmas stories on Amazon. I'm so glad I did. Two men who are as different as night and day find each other by way of a snowstorm. Benji, a professional cellist, has been stranded in Blizzard Falls when he's traveling for a performance. Skyler, a high school counselor, has just arrived home for the holidays when he meets Benji. Of course, Skyler is quick to offer his family's home to Benji as he waits out the storm. I can't say enough about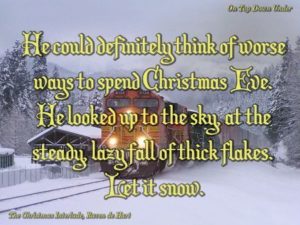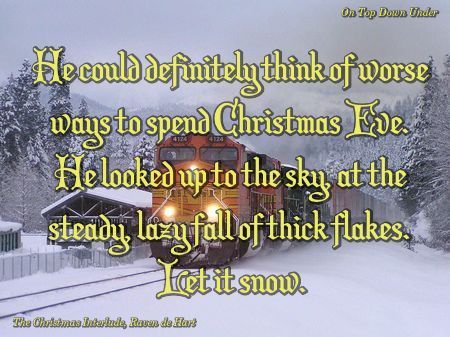 how much I simply adored Skyler's family. They welcome Benji, a total stranger, into their home without question. Along the way he learns a few things about himself, the most important being that it's okay to simply enjoy life and not be constantly in search of bigger and better things. I read this book weeks ago and thinking about it still makes me smile.
You can find my full review here. You can purchase The Christmas Interlude here.
Chasing Fate (Copper Creek Shifters, #1) by Jacki James
Fated Mates, Insta-Love, Paranormal, Romance, Series, Shifters
Published on March 14, 2019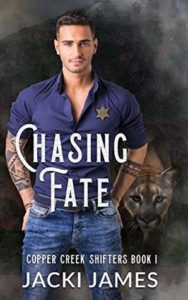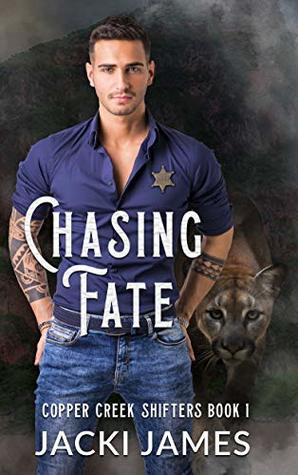 What do you get when you have a mountain lion shifting alpha who doesn't want to be alpha, a unique group of different types of shifters, and a cute, human baker? You get an outstanding read. Jacki James has become one of my new favorites. I've read several of hers this year and have loved them all. In Chasing Fate, she gives the readers a sweet take on fated mates and shifters. The story is also about family and I'm not necessarily referring to family by blood. Sometimes the best family members are those who come into your world when you need them most. Kazza and I have that type of relationship, so it was really nice to see here.
I can't not mention the southern speak. This is set in a southern town, something I usually avoid like the plague when it comes to the books I read. As a southerner (from lower Alabama), I hate southern speak in books with every fiber of my being. It's almost never done right. It's one of those things that's nice to hear but rarely carries over in print.
In Chasing Fate it was written perfectly. I could just hear the owner of the diner from the story in my head. She sounded just like countless women I've heard speak my whole life. I'm told I talk like that but I don't hear it. 😉 A big kudos to the author because I tend to be kind of brutal in reviews when I see dozens of y'alls (normally spelled wrong) and bless your hearts.
You can find my full review here. You can purchase Chasing Fate (Copper Creek Shifters, #1) here.
Silver Fox (Bridge to Abingdon, #4) by Tatum West
Contemporary, Age Gap, Rock Star/Entertainment Industry, Romance, Series
Published March 29, 2019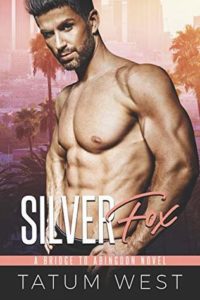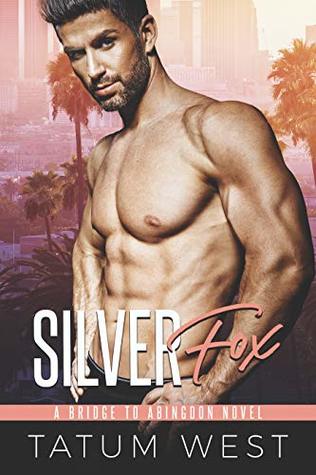 I discovered the Bridge to Abingdon series early in the year when I stumbled across Steele My Heart, the first book in the series. I was blown away by Gil and Kendall's story. Honestly, I can't remember falling so hard for a couple like I did those two. Had that book been published in 2019 it would likely be tied for first place as my favorite book of the year. In Steele My Heart, and the books between it and Silver Fox, we knew all about Nikki and Fox. What we didn't know was how they came to be the happy couple they are. Silver Fox is their story.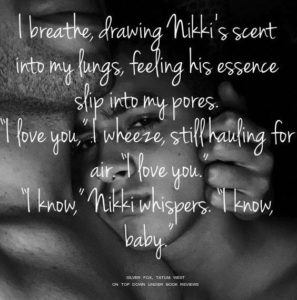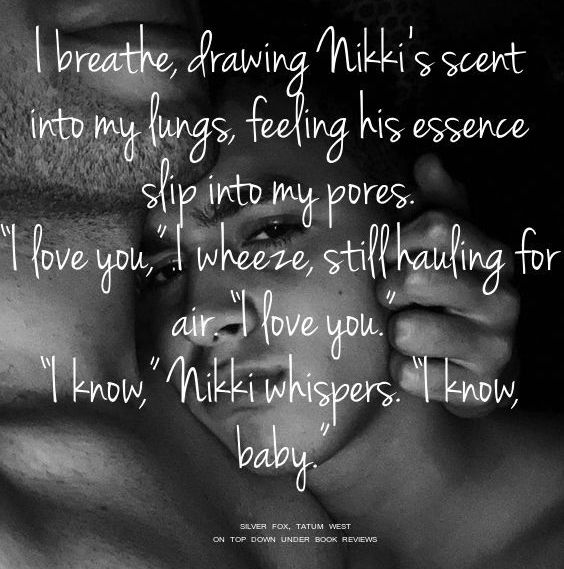 I'm all about an age gap, and there's a pretty substantial one between these two. I love opposites attract books and that's Nikki and Fox 100%. They meet under unusual circumstances and just click. Nikki, a famous entertainer, suffers from an eating disorder. This is due to the constant expectations of being perfect for the public. As someone who has battled anorexia on and off for decades, I was pleased with the way the author wrote Nikki's. The story wasn't bogged down by it, but what was written was said with sensitivity.
I almost never read books about rock stars. If I see that in a blurb I usually pass, as I probably would have had this been the first book in the series. Had I done so, I'd have really missed out on two amazing characters. I need to stress that the books in the series can be read in any order because of the way the author writes the epilogues. You'd have to read them to understand what I mean.
I'm behind on the series by several books, but I highly recommend those I've read so far. While I didn't lurve A Fighting Chance (#2), I'm not sorry I read it because it gave me glimpses of the other characters and their stories.
You can find my full review here. You can purchase Silver Fox here.
Mountain Cure (Stone Brothers, #2) by Bethany Jadin
Contemporary, Polyamorous (Hetero) Erotic Romance, Series
Published by Jadin Press on January 10, 2019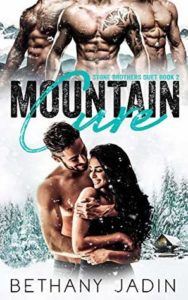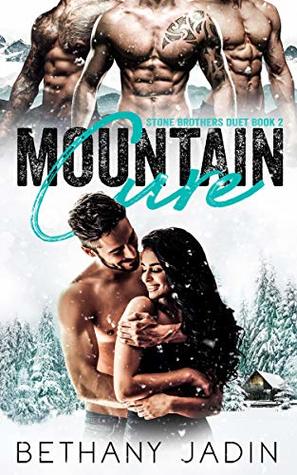 Had Mountain Fever (#1 in the series) been published in 2018 it would be on this list. It opened the door for all that came in Mountain Cure. I do need to stress that Mountain Fever ended on a cliffhanger, so if you're interested, make sure you read that one first.
This is about as far from my norm as you can get. It's hetero poly romance, or a reverse harem story as it's listed everywhere. I went into the series expecting a bunch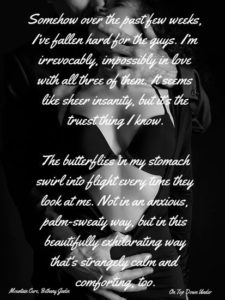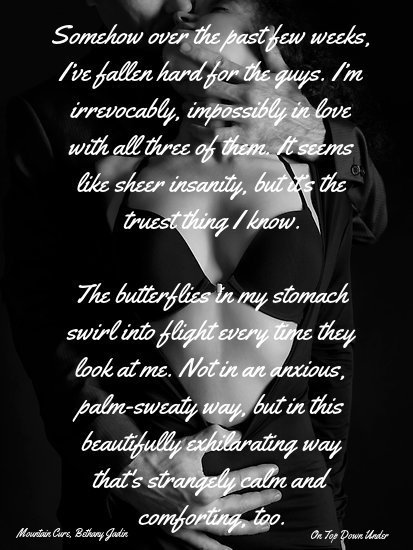 of porn without plot. I ended the books surprised to see that it was much more than that. Sure, there's a lot of sex, but there's also a really good story behind it. I love all the characters, including Addie. The main reason I've been known to avoid these types of books in the past is because there's usually a lot of silly jealousy and petty back and forth. This series doesn't have that. Addie falls for each brother equally. Each man has a strong personality but that doesn't mean that they're bickering constantly or fighting over who gets to do what with Addie. There's a learning curve in the beginning but it plays out perfectly.
An excellent book with great characters. The sex is super hot. I can't wait to read more about Addie and her men.
You can find my full review here. You can purchase Mountain Cure here.
Alpha (Ghost Mountain Shifters, #1) by Audrey Faye
Paranormal, Family, Series, Shifters (Bear, Hawk, Wolf), Some Humor, Some Violence, Start of a Het Romance
Published by Fireweed Publishing LTD on January 10, 2019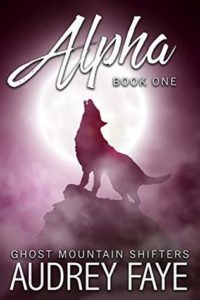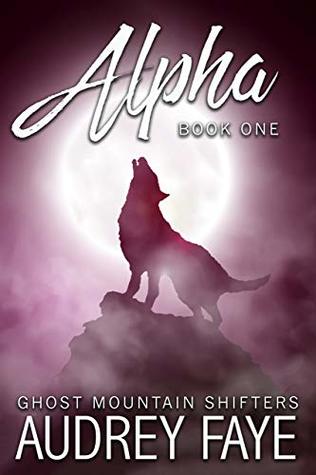 This is another book that falls outside of what I normally read. It's the start of a hetero romance that blossoms in the second book. What I loved about this book is that it's not your normal shifter book. It has the wolf alpha shifter (s), but it's so much more than that. It has an eclectic group of secondary characters who make up the story and not in 'secondary character' ways. Each character – from the new alpha to a small 'pup' named Kelsey – is given the same amount of page time, of importance, as the characters before them. I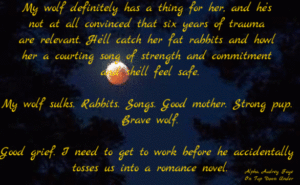 absolutely fell in love with all the characters, especially Hayden (the alpha) and sweet Kelsey, who had me in tears more than once. With this being the first book in the series there's a lot of world building and character introduction. I never felt confused or that the story dragged as a result. I've since read the second book, that I did enjoy, but the first one is my favorite so far.
Highly recommended if you're looking for a different type of shifter book. There's no on-page intimacy in the book – or in book #2 – but I didn't miss it.
You can find my full review here. You can purchase Alpha here.
A Murder of Crows by Hayden Thorne
Alternate Universe, Gay Fiction, Ghosts, Magic, Mystery, Paranormal, Romance, Victorian (mid-19th century)
Published January 14, 2019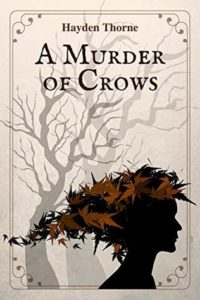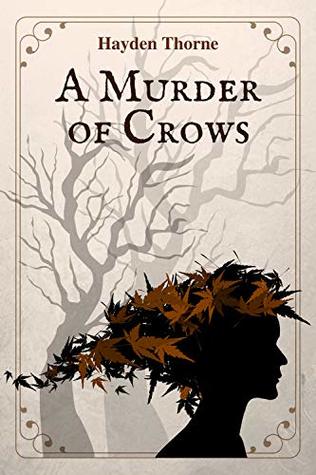 A Murder of Crows has a little bit of everything. There's the large house surrounded by woods and close to the creepy lake where a young woman went to her death. There's the bad guy who may or may not have had something to do with what happened to the young woman. There are secrets being kept by the patriarch of the family. There are the cryptic messages, the nighttime visits, the ghost of the woman,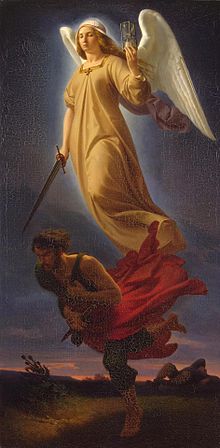 and even a budding romance between the wealthy uncle and the orphaned tutor. Throw in a unique cast of secondary characters and the story is complete.
I'm not normally a big fan of books that aren't contemporary. I don't find myself enjoying stories where characters have to hide who they are and are looked down upon by society. In historical settings that's almost always the case. Not in this book. This is set in an alternate universe (of sorts) but it's still not in a contemporary setting. Thankfully Josef and Mathieu being gay isn't an issue for the family or society. What I do love are books with ghosts, a good mystery, anything with children, and entertaining secondary characters. I'm a sucker for a good romance, so there's that as well. A Murder of Crows had it all. The romance may not take center until much later – and it shouldn't, really – but it does play a nice part in the story as a whole.
My review for Murder of Crows was published on our sister site, Dark Hints Reviews. I couldn't not add it here as one of my favorite books of 2019.
You can find my full review here. You can purchase Murder of Crows here.
Guarding the Runaway Omega (Alaskan Wolf Alliance, #2) by M.M. Wilde
Age Gap (5 years), Fated Mates/Insta-Love, Mpreg, Paranormal, Romance, Shifters, Series, Virgin
Published by Knight Ever After on March 29, 2019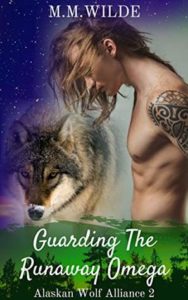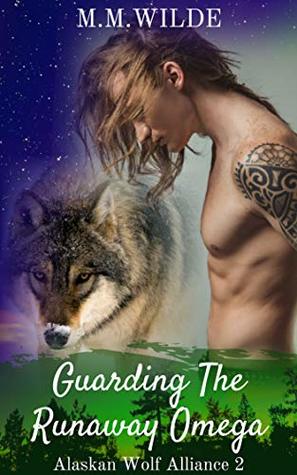 This is one of those books I held onto in draft for weeks after I read it. It wasn't intentional. I've been traveling all over the country and came home to the flu. The time I'd set aside to publish my outstanding reviews was spent on the road or in bed. While working on this list I discovered that my review had not even been published yet. I've since rectified that. 🙂
Guarding the Runaway Omega is one of the many mpreg books I read in 2019. It's also one of my new favorites.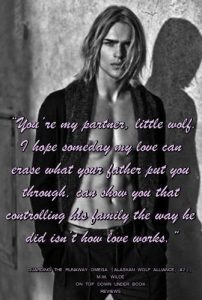 I can't really say much about the story without giving too much away. I will say this… I really enjoyed reading about Hawk and Jasper. Jasper is young and this shows more than once in his interactions. I was able to overlook that because of Hawk, who I loved. He was willing to risk everything for his mate, even if it meant being killed or sent to prison.
It was nice seeing Nicolai and Elam, characters from the first book, again. There are other characters I'm eager to learn more about and I hope to read their stories when they become available.
I'm really enjoying this series. It's quite a bit different from the other shifter/mpreg books I've been reading.
I love the cover.
You can find my full review here. You can purchase Guarding the Runaway Omega here.
.
The Second Chance Suite (Pup's Creek, #2) by Arden Blair
Humor, Opposites Attract, Mpreg, Omegaverse/AU, Gay Paranormal Romance, Second Chance, Series, Small Town Politics
Published by Bay View Publishing on March 4, 2019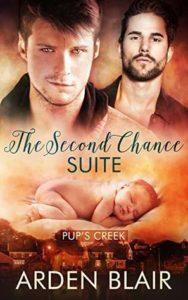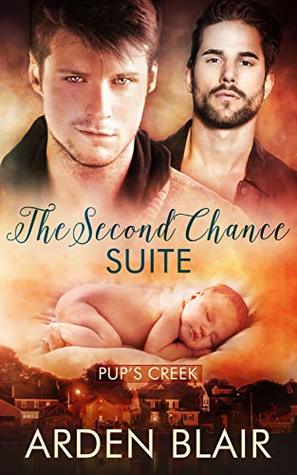 I went back and forth on which Pup's Creek book to add to this list. I loved The Honeymoon Suite (#1 in the series) and was convinced that would be the one added. But the more I thought about each book the more I remembered how much I simply adored Byron in The Second Chance Suite. Byron is the ultimate bad boy. Who doesn't love a good bad boy? 😉 This is another mpreg book but that doesn't take center. What does are the two amazing characters who somehow find their way back to each other after a decade of being apart. Byron, an alpha, never pretended to be anybody other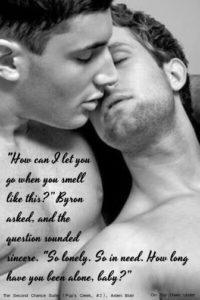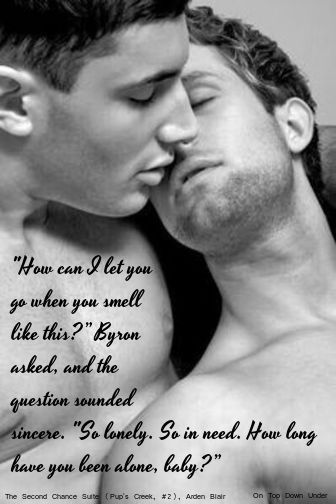 than himself. This was a problem with Chase, an omega, whose goals involved politics. It's difficult enough for an omega who isn't in politics. Imagine being linked to a motorcycle riding bad boy alpha as you work toward your very public goals.
The reason I adored Byron so much is because he understood where Chase was coming from. He didn't yell, criticize, accuse him of being fake. He was much more understanding than probably most people would be. Sure, Chase broke his heart ten years before, but they've both grown since then. I simply adored him.
I normally shy away from any type of politics in books. In The Second Chance Suite it worked. A fantastic story.
This can be read as a standalone but I highly recommend starting with The Honeymoon Suite.
You can find my full review here. You can purchase A Second Chance Suite here.
Hope by Rick R. Reed
Ghost, HIV, Paranormal, Romance, Short Story
(Second Edition) Published by RCubed Books on October 31, 2019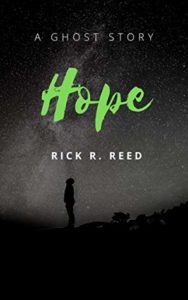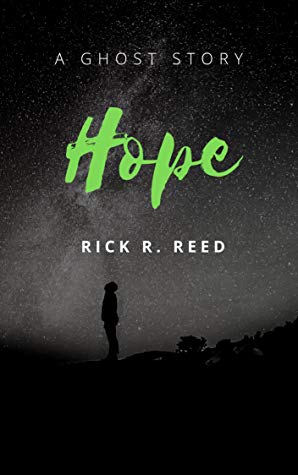 I started this list with a Rick R. Reed book and I'm ending it with one.
This story ticked almost all my boxes. I'm a big fan of books with ghosts. In Hope, we have Essie. I love a good romance. Here, we have Todd and Cal. I also occasionally love books that play with my emotions. Hope does that in spades.
This is a romance, but it's so much more than that. The reader is allowed a glimpse inside the head of someone (that would be Todd) who'd just been given bad news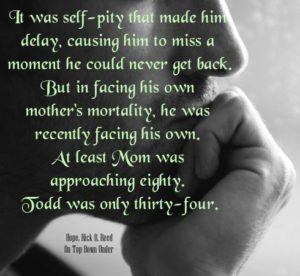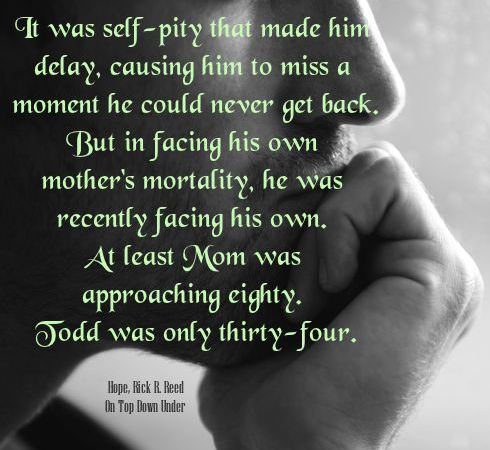 about his health in a time when there weren't a whole lot of options out there for treatment. I was sad for him, but I was also thrilled to see that first glimmer of hope after Essie basically put him in his place.
When I picked this story up to read it had completely gone over my head that my blog partner had read it awhile back when it was part of an anthology. I just knew that it was a Rick R. Reed book that I hadn't read so I bought it without thinking. Of course, after the fact, I remembered her review on here. I also remembered discussing the story with her after she read it. I even commented on her review. We'll just chalk that up as one of Cindi's blonde moments. 😉 Even so, I loved the story and since it has been re-published in 2019, I couldn't not add it to my favorite books of the year list. It broke my heart in so many ways, but I was smiling when I got to THE END.
Highly recommended. It's short at only 41 pages, but one thing this author does well is say a lot in only a few words. I didn't feel like I'd missed anything when it was over.
You can find my full review here. You can find Kazza's here. You can purchase Hope here.