Alpha (Ghost Mountain Wolf Shifters #1), Audrey Faye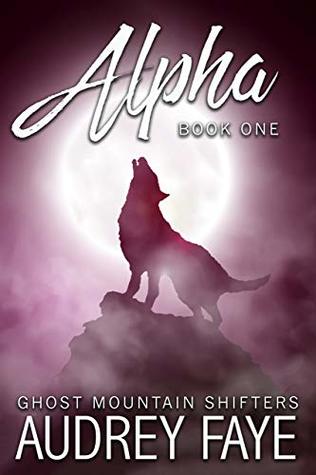 Rating: 4.5 Stars
Publisher: Fireweed Publishing LTD
Genre: Paranormal Romance
Tags: Paranormal, Family, Series, Shifters (Bear, Hawk, Wolf), Some Humor, Some Violence
Reviewer: Cindi
Purchase At: Amazon.com
Blurb –
A pack broken.
A pup in danger.
A submissive wolf who will fight with her last breath.
Hayden Scott doesn't know his stroll in the woods is going to start with a backpack full of watermelon and end with him the new alpha of the Ghost Mountain Pack. A very traumatized pack, and those are only the shifters he can see. Too many are missing, hiding in the woods or worse.
His wolf doesn't care. He has a pack. One with maple-syrup-covered toddlers, a ten-year-old boy who smells like wolf right up until he shifts, and a brave woman with green eyes and serious trust problems who defended her pup with nothing more than a tree branch and sheer guts.
The walk ahead won't be easy, but he has a list.
Burn down the den.
Deal with the evil still stalking the woods.
Call Mom.
Review –
After taking a year off from reviewing due to personal reasons and, I admit, a bit of burn out, I was determined to come back reading some books outside of my norm. So far, 2019 has been great in that regard. I've read quite a few shifter books this year but not any quite like Alpha. I have it listed above as romance – and it is in a way – but book one was mostly about world building.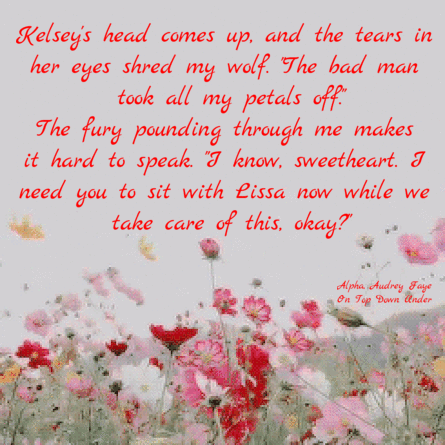 Everything starts when Hayden and his friends Rio and Kel come upon a horrifying sight in the woods. There's a woman fighting for her life against a big wolf using nothing more than a stick. When they get closer they see a small white pup that the woman is doing her damnedest to protect. Hayden immediately jumps into action and before it's over the wolf is down and Hayden has been thrust into the new position of being alpha of the broken Ghost Mountain wolf pack.
I've fought plenty. I know all the moves, but I've never had to use them to keep myself alive. There's not a shifter, sane or insane, who would try to kill Adrianna Scott's son. Except this one.
When I say broken, I mean the entire pack has been living in fear of their alpha and his 'lieutenants' (known as dominants in other packs) for six years. In packs there's the alpha, beta, dominants, and submissives. Unlike in the Ghost Mountain pack, Hayden grew up where every wolf (or other shifter) is just as important as the others, regardless of their so-called title.
The first thing Hayden has to do is prove to the woman he saved – that would be Lissa – that he's not like the other wolf, that he and his friends can be trusted. This is difficult for Lissa because all she's known for the past half decade was fear. Robbie, her five-year-old son, is her number one. Samuel, the former alpha, saw Robbie as weak, hence him trying to kill him and Lissa in the woods.
I'm not a superhero and the only thing capable of popping out of my skin would be horrified at the idea of doing damage to her alpha, no matter how evil he is.
Wolves don't understand evil. They only understand power, and submissive wolves never challenge it. Ever.
Robbie is five and has just shifted for the first time – about four years later than the norm for wolf pups. Having been born with Down syndrome Lissa knew she had to run as soon as he started shifting. There was no way the sweet child (especially now that he's shifting) would be safe around Samuel and his cronies. Had Hayden not shown up when he did she and Robbie would both be dead. That much she knows, but can she trust her new alpha?
Hayden is sickened when he sees the condition of the pack members still left and their living conditions. There's an unknown number in hiding but first he has to work on helping those in front of him. The first thing he can do is get rid of Samuel's beta (Eamon) and his other so-called 'lieutenants' who use fear against the women and children to get their way. With Rio, a sentinel, and Kel, a submissive, they get to work. It takes a while to gain the trust of any of the wolves but mostly Lissa. She's convinced that she has to take Robbie and run, not knowing that the alpha she plans to run to is Hayden's own (amazing) mother who's the head alpha over all the wolf packs in the area.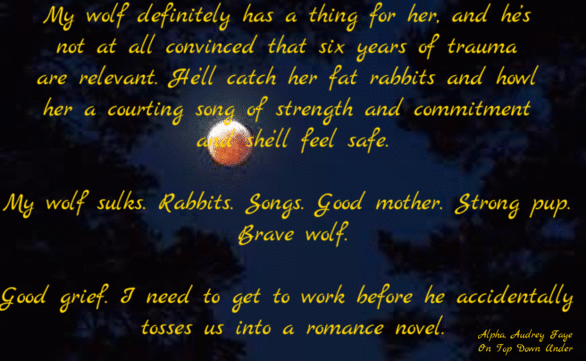 Alpha is mostly about world building and gaining trust. There are so many characters introduced that I could never name them all in this review. The ones that stood out the most (outside of Lissa, Hayden, Rio, Kel, and Robbie) are children. There's sweet Kelsey, who is four and could only be described as a sweet angel. That child had me teary throughout most of the book. Hell, I can't even type this review without getting misty-eyed over Kelsey. She's young but she does more for the pack with her sweet innocence and trust than everybody else put together. There's ten-year-old Reilly, who smells like a wolf until Hayden urges him to shift. He's surprised when he sees a young grizzly standing in front of him. Instead of keeping him from shifting to keep everybody safe, Hayden, Kel, and Rio teach him how to play without accidentally hurting anyone with his massive body and claws. This is huge for Reilly because he's always had to stay in his human form when the other pups were roughhousing or playing in the lake. Reilly is also very bright.
Then I come back to Hayden. Hayden is considered a 'baby alpha'. He may be 32 but he's quite green when it comes to leading. That was always his mother's job, though he has been trained his whole life to move into an alpha role if necessary. What should be noted mostly about Hayden is how kind and decent he is. All he cares about is taking care of his new pack. When he contacts his mother about everything she and Hayden's sister (a businesswoman) jump into action. Not wanting to show favoritism for her son, she makes sure that the Ghost Mountain wolves (and bear) have everything they need but through barter and Hayden, Rio, and Kel's salaries combined. The barter thing was funny. All these different shifters outside of the new pack were making up things to barter for in order to send special gifts and other items to Ghost Mountain. The pups were having the time of their lives.
I can't not mention the hawk shifters who are all about gossip and making grand entrances. 😉 There's even a polar bear or two who may or may not be helping Hayden deal with the bad guys who were under the former alpha.
Now back to Lissa. I liked Lissa for the most part. Her love and protectiveness over her son shone through brilliantly. I started this book thinking there would be a serious romance happening between Hayden and Lissa. If so, it didn't happen in this book. I tagged it as paranormal romance. If it turns out not to be one I'll come back and change my review accordingly.
Lissa and Hayden got to know each other a little and grew close but Hayden was kind to everyone, especially the children. I'm hoping to see them move forward as a couple in the next book. Normally the 'not romance' thing would bug me if that's what I'm expecting going in. It didn't in this case because the rest of the story was written so well. There's are a few private thoughts by both Hayden and Lissa in regards to the other, but the story really didn't go much beyond that.
I adored Hayden, Rio, and Kel. I loved everything about Hayden's mother and sister and all the other 'outside' shifters. I especially loved all the children (pups) in this book. Each one was given good page time and none were pushed to the side so the story could focus strictly on the adults. Watching Hayden with the kids was one of the sweetest things I've ever read. I'm a sucker for one kid in a book so you can imagine how much I loved all of them in Alpha.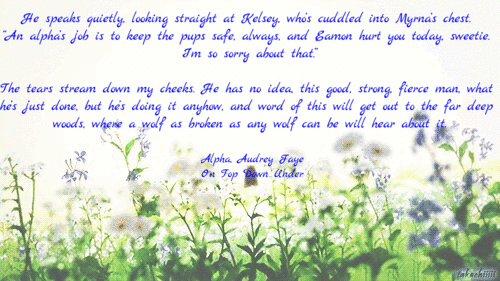 Another thing I like about the book is that Hayden believes in redemption over violence. He had no choice with Samuel but he does with the other bad ones in the pack. He wants his new pack to see that violence should always be the last resort. Samuel used violence and fear to keep the submissives in line. Hayden goes out of his way to include them all, never forcing them to do things against their will. He knows that every single pack member has a role in the future of the pack. He shows this by being involved in everything from being Mr. Bad-Ass Sexy Leader to washing dishes and rolling around on the ground with the pups.
Overall, an excellent start to a series by an author I've never read before. I'm crossing my fingers that I'll see a bit more closeness between Lissa and Hayden in the next book. I would also love to see more of Rio and Kel, maybe in their own books.