A Kiss For Santa, Mia Monroe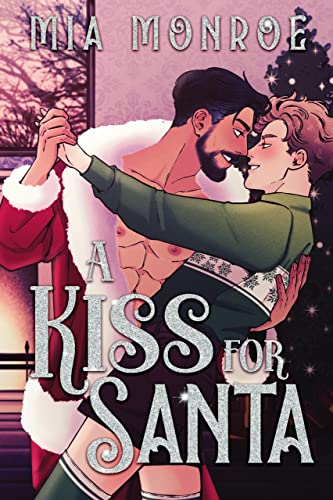 Rating: 4 Stars
Publisher: Mia Monroe
Genre: Gay Holiday Romance
Tags: Contemporary Fantasy, Christmas, Insta-Love, Romance, Virgin
Length: 132 Pages
Reviewer: Cindi
Purchase At: Amazon
Blurb –
This year, Santa gets a gift too.
One night every year, I deliver gifts to all the good people around the world. I have everything I could want—a beautiful private home, loving friends and family, and the most amazing job in existence. All my needs are more than met, and the other 364 days of the year are mine to spend how I wish.
The only thing I don't have is a love of my own. I've been hopelessly in love with Luca Vincent for years, watching him from afar, but he has a full life and it would be selfish of me to woo him away. Which is a problem because I have to be married soon or lose my Christmas magic to my brother. Neither of us wants that to happen, leaving me with two choices—let the Council arrange a marriage or find my own husband fast.
With my looming deadline and Luca's holiday cheer slipping away, I know the time to act is now. Somehow, I have to convince him to come back to my home with me. I'll use every tool I have and plenty of holiday magic to make him mine. Maybe this Christmas, I'll find a Kiss For Santa under the tree.
Review –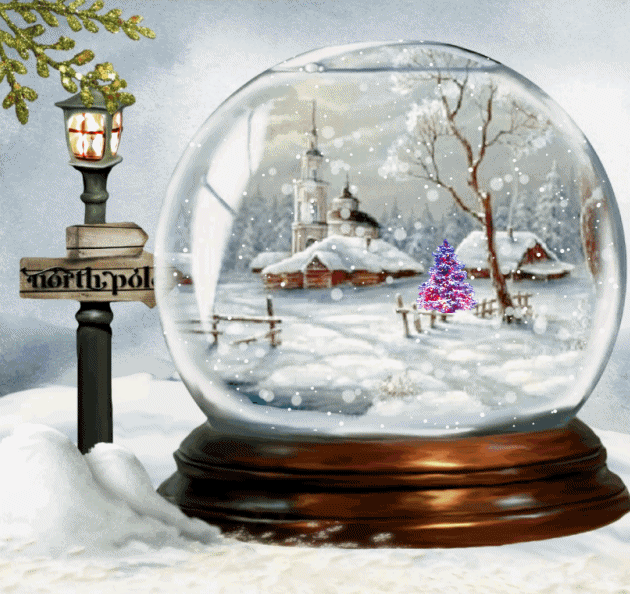 I'd originally just typed a quickie Goodreads review for this but decided it deserved a full one. And any excuse to research sexy Santa pics and I'm there. 😉
Luca's twenty-two when he first 'meets' Santa Claus. It's Christmas Eve and he's fallen asleep in the living room of his parents' home. When he opens his eyes and sees the hot and sexy man a few feet away from him, he's convinced he's still dreaming. This guy is nothing at all like he's always been described all over the place. When Santa catches Luca looking, he doesn't just disappear. He speaks with him for a moment and gives him a special gift.
This happens on and off for the next decade or so. Santa doesn't show up every year, but when he does, he leaves a special gift for him. Sometimes they talk. Sometimes Luca sleeps through the visit.
Luca thinks he's crazy, but he's fallen hard for a man most people don't even believe is real. Not just that, but they've only said a few words to each other over the years.
How can you fall in love with a guy you don't even really know?
Magnus (aka Santa) knows he shouldn't watch Luca like he does, much less speak to him when he's able. He's not a creepy stalker or anything. He just wants to keep up with him and know he's okay. And, he admits, he has a major crush on the human.
Magnus has been Santa Claus for forty years. According to the rules that have been in effect for hundreds of years, he now must take a mate, pass his position down to his brother, or marry someone chosen for him by the Council. He has to do this before Christmas Eve this year. The problem? He doesn't want to give up his position, his brother most definitely does not want to be the new Santa, and the guy chosen as his mate by the Council is a snake. Not literally, but you know what I mean.
Magnus wanted Luca to want him for him, not because of a deadline. It's now a few days before Christmas Eve and he's in a bind. He knows he should've been getting to know him throughout the years, not just during a few conversations here and there on Christmas Eve. But how do you tell the man you've grown to care about that you want them to be your forever mate? Forever mate, as in Luca maybe leaving his entire world behind?
Luca's depressed. His job is preventing him from going home for Christmas when he's never not been there for his mother Louisa and his stepfather Richard. He didn't even decorate for the holiday. He's just arrived home from work when he gets the shock of his life. Santa, the man he's crushed on for a decade, is standing outside his door.
This is when everything starts happening at warp speed. They have a nice date of sorts, and then there's an emergency that calls Magnus home. When Luca offers to go with him, it's game on. 😉
That emergency turns out to be sabotage. Magnus has an idea of who did it, but it can't be proven. Luca saves Christmas by fixing the problem. Over a course of the next couple of days Magnus and Luca spend time together, with Magnus hoping Luca will want to stay forever, and not just because of the deadline that's quickly approaching – the deadline Luca knows nothing about.
There's not much more that I can say about the story without giving the whole thing away. I will say that the 'bad guy' is caught and Luca and Magnus go on to live happily ever after.
Other than the sabotage, there's zero drama at all. With the exception of the so-called bad guy, all the characters are perfect – from the elves, to both sets of parents, to everybody in between. As for Magnus and Luca… you know the types of characters who literally have zero flaws? That's these two. It was a bit much at times, but it worked out okay.
This is a sweet story. As in very sweet.
Overall, a nice read.