A Lighter Shade of Blue (The Color of Love #2) F.E. Feeley jr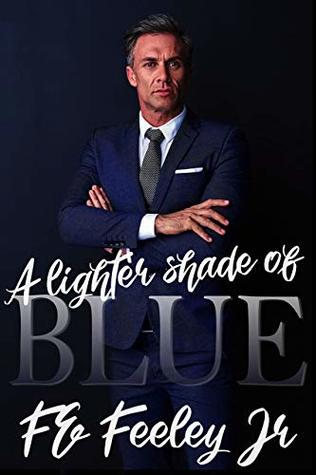 Rating: 4 Stars
Publisher: Self Pubbed
Genre: Gay Romance 
Tags: Age Gap, Series 
Length: 138 Pages 
Reviewer: Jay 
Purchase At:  amazon
Blurb:
The winter storm has passed, and David and Aaron emerge from their weekend of passionate humanity to take stock and face the rest of their lives with hope. Their bond continues to grow, but they both carry heavy burdens from pasts that return to haunt them. Each faces the specter of former lovers who bring devastation in their wake. Will Aaron and David's fledgling love withstand the barrage, or will the force of separate maelstroms tear them apart?
My Review~
Shout out to FE Feeley for the review copy. TY mate!
This is the next chapter for David and Aaron. Book #1 was hot because these 2 hook up and you get to know bits & pieces about the MCs but book #2 adds more depth to the guys.
TBH I didn't expect the feelings this had me hooked in to. David wants Aaron to move in. Aaron's got walls up but he's also happy. Then some hurtful and unnecessary shit hits the fan and leaves them raw. Do they live together and make a home? Or will there be more kicks to the balls if they do that? Aaron suffers PTSD cause of time served in Iraq before Harvard and sometimes he needs meds for help because he's anxious. He now works with vets and that's satisfying for him.
Dee Dee and Erica who are Aaron's besties are there for him and they've taken David under their wings and they still karaoke weekly. A couple of other people leave a mark too but I don't wanna spoil anything.
The sex is good. They're past the hot getting to know your sexy body fucking into commitment fucking which is even hotter!
"What do you need?"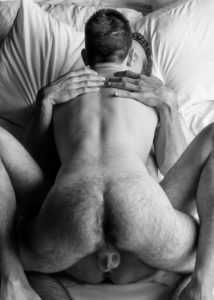 "You inside of me," Aaron panted as he reached between them to grab David's cock. He squeezed it gently, making David moan with pleasure.
Soon David had his hands on top of Aaron's as he began to thrust his hips back and forth as he dove into the velvety glove of Aaron's ass.
Aaron and David felt real to me. Felt like I knew them. I don't know anyone having served but I do know guys who've been hurt and hold guilt of past relationships with wives because of family. I know heaps of guys in older-younger relationships.
I enjoyed an upbeat spirit soul to this story that I don't wanna spoil. It hit me right in the feels. You'll see what I mean when you read the ebook.
"I like him by the way. Don't worry, we'll meet again someday."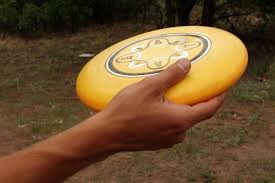 "When?"
Roger grinned. "When the skies become a lighter shade of blue."
"What?" Aaron asked, confused.
Roger handed over the Frisbee. Aaron flipped it in his hand and read the bottom of it. "Be Happy. I am."
I'm unsure whether this is the end for these 2 but I'm real happy to keep reading if there's more coming.
Do you like a feels hit and hot sex and a story that's real and good? A Lighter Shade of Blue's a ripper read!