A Faerie Story, Barbara Elsborg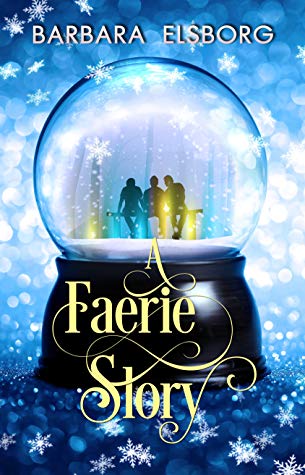 Rating: 5 Stars 
Publisher: Self Published 
Genre: Gay Romance
Tags: Christmas/Fairy Tale, Menage, Disability, Potential *Triggers – Past & Partner Abuse, Suicide Ideation 
Length: 334 Pages 
Reviewer: Kazza
Purchase At: amazon
Blurb:
Once upon a time, the fate of three men was decided in a world where it was forever Christmas.
A faerie forced to flee his homeland
Kaegan lives in fear of his vicious twin brother. Tormented and abused, his only option is to escape to the one place he knows he'll be safe: Inverkillen, a haven of magic, eternal Christmas where he has the chance to live the life he craves. But leaving Faerieland means taking a huge risk.
A man searching for a second chance
Aiden's world is broken. Life is a dark and wretched place—until a chance encounter with Kaegan gives him hope for a brighter future. But fate has never been Aiden's friend. No sooner has Kaegan come into his life, than he's gone. Aiden is resigned to loneliness, but after he makes a startling discovery, he takes a decision that could be the biggest gamble of his life.
An anguished soul ready to end it all
Pascal is afraid to love. He's determined not to risk his heart when he knows everything can be snatched away in a single moment. A fateful meeting leads to a night of enchantment and passion, leaving Pascal hungry to know more about the mysterious Kaegan. But when morning comes, Kaegan is gone, leaving Pascal to follow the one clue he has to the beautiful stranger's whereabouts.
Three men in search of a second chance, deep in a snowy wilderness. Will Christmas cast its magic to give them the greatest gift of all: their Happy Ever After?
Review: 
This is a magical, beautiful fairy/Christmas tale and I can't recommend it highly enough. There is such depth of emotion between the three MCs, partly because the author spent the time to develop their backstories in the prologue, and partly because Kaegan, Aiden and Pascal are simply memorable and endearing. The world building in A Faerie Story is also perfect for them, for us, and for the mix of a supernatural world within a contemporary human one.
.
.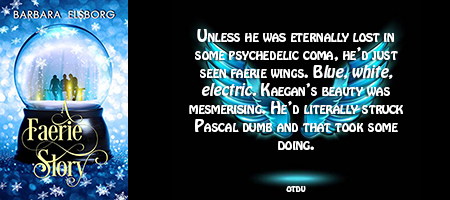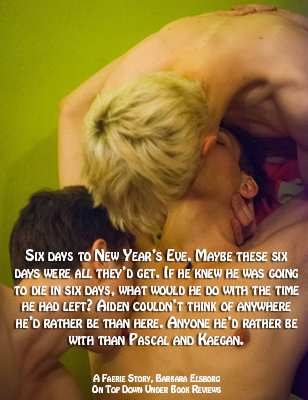 I've always loved snow globes, but now I'll be forever like…