Sicarii Parts I, II, III, Adrienne Wilder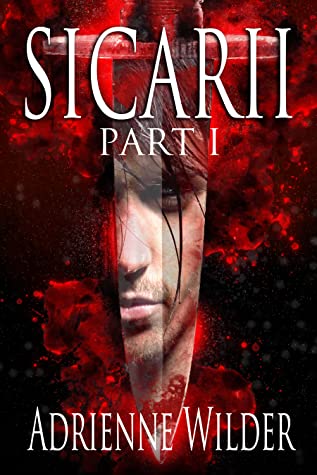 Rating: 5 Stars Overall
Publisher: Self Published 
Genre:  Gay Romance 
Tags: Suspense, Thriller, Atonement, Violence, Psychological, Ensemble Cast. **Potential Triggers – Non-con, Dub-con, Bullying, Violence
Length: 627 Pages – Consisting of 185 Pages, 179 Pages, 263 Pages 
Reviewer: Kazza
Purchase At: Part I,  Part II, Part III
Blurb:
When Ben Corbin's uncle is murdered, he comes into possession of information about the man responsible for the death of his mother and father. A man his uncle appeared to be hunting. Now Ben wants to finish what his uncle began.
Jacob Moser fell into a cycle of drugs and abuse. His will broken, his life destroyed, he had no hope of survival. But the man who saved him is no angel; rather, the remnants left behind when all the complexities of what makes a person human are stripped away, leaving the darkest parts of a man.
Marcel Serghi lives by the rules of his House. Rules ingrained in him as a child under the most brutal conditions meant to hone him into a perfect killer. And throughout his life, he has made vicious enemies. Now innocent lives have been swept up into a storm of revenge against him.
But Marcel isn't going to save them.
He's going to change them.
Because life is a gift.
**While the cover is for Sicarii Part 1 for expedience sake, the three parts are being rated/reviewed as one**
Review: 
I have mini reviews for each part of Sicarii on Goodreads if you prefer to just read some thoughts in a couple of paragraphs. But in a nutshell on here: I loved every minute of this world, this  series, the grittiness, the psychology, the sexual aspects. Most important of all, I loved the characters…or loved to hate some of them… perfect for the character obsessive that is me.
I suppose the audio review can be classified as spoilerish. I don't really believe it is although I've had to review, and condense, three parts into one. If you want to read all Parts with minimal input, then just skip my audio.
.
Audio correction: Release was at the end of April. 
.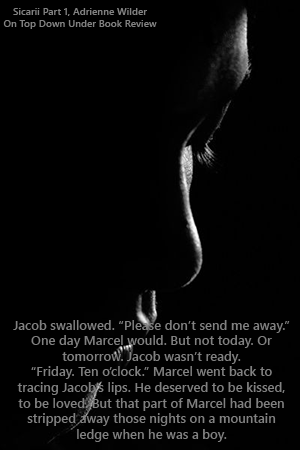 .