Bitter Heat (Heat of Love #3), Leta Blake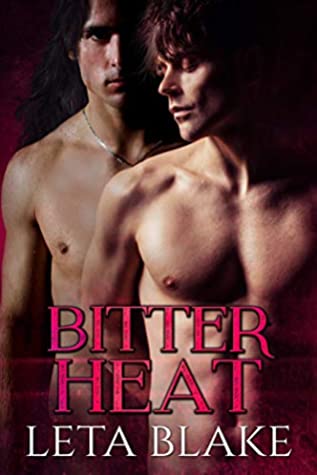 Rating: 5 Stars
Publisher: Self Published 
Genre:  Gay Romance
Tags: Omegaverse, Slow Burn, Knotting, Mpreg, Leaking, (It's a thing), Alt-Universe **Potential Triggers – See the Blurb Below
Length: 396 Pages
Reviewer: Kazza
Purchase At:  amazon
Blurb:
A pregnant omega trapped in a desperate situation, an unattached alpha with a lot to prove, and an unexpected fall into love that could save them both.
Kerry Monkburn is contracted to a violent alpha in prison for brutal crimes. Now pregnant with the alpha's child, he lives high in the mountains, far above the city that once lured him in with promises of a better life. Enduring bitterness and fear, Kerry flirts with putting an end to his life of darkness, but fate intervenes.
Janus Heelies has made mistakes in the past. In an effort to redeem himself, integrity has become the watchword for his future. Training as a nurse under the only doctor willing to take him on, Janus is resolute in his intentions: he will live cleanly in the mountains and avoid all inappropriate affairs. But he doesn't anticipate the pull that Kerry exercises on his heart and mind.
As the question of Kerry's future health and safety comes to an explosive head, only the intervention of fate will see these desperate men through to a happy ending.
This gay romance novel by Leta Blake is the third in the Heat of Love universe which began with Slow Heat. It's 111,000 words, with a strong happy ending and a critically-acclaimed, non-shifter Omegaverse. It features alphas, betas, omegas, male pregnancy, mpreg, heat, and knotting. Content warning for a violent and oppressive society regarding reproductive rights.
I'm going to start by saying this is not usually the kind of story I gravitate toward. I'm not big on oppression. I certainly have issues with chattels and inequality. Leta Blake writes this tale with great passion and empathy which makes Bitter Heat a book of great heart and substance.
I found this e-book while cruising Amazon, looking for something different, and the blurb grabbed my attention. For some reason I missed that this was book #3 in a series. Clearly I've lost the ability to count. Do I think I missed some things by starting at book #3? Yes. I believe so. However, I worked out what I needed to know and, anyway, I'm tenacious when I'm invested. And I was. Thankfully there was a hook right from the beginning that made me need to turn those pages. My reaction to this book made it hard to review properly. It's the sort of book where I open my mouth to say something and nothing comes out as I'd like… but my thoughts runnneth over because of my personal feelings and emotions about the subject, the characters, the world, their roles.
For those who just prefer a written or visual summation: Bitter Heat is a well written, atmospheric book, one that is layered and has much more depth than appears on the surface. One of the joys of Ms Blake's storytelling here is the reader is left to decide how they feel about various situations without judgement. For me personally, the characters have great psychological depth, they're nuanced perfectly for the story being told, and that goes for secondary characters as well as the MCs – Fan is a great example of that, I respected him so much. Kerry and Janus are on a personal journey that intersects and sweeps them into so much more and we're taken along with them. The world is lovingly created and you very much feel a part of it. This is an emotional romance and, at the end of the day, that's what I was looking for when I bought it. 5 Stars!
.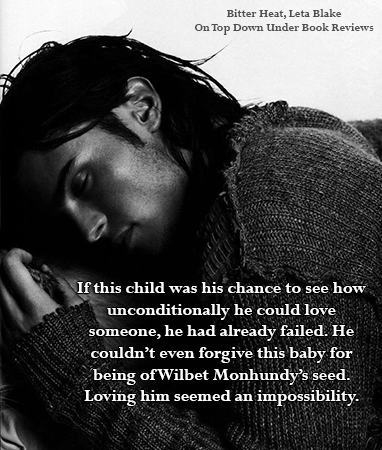 .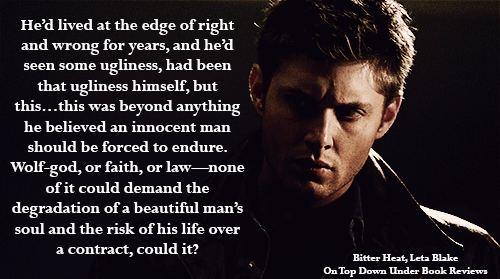 .