Glittered (Guardian Angels Security #3), Sean Ashcroft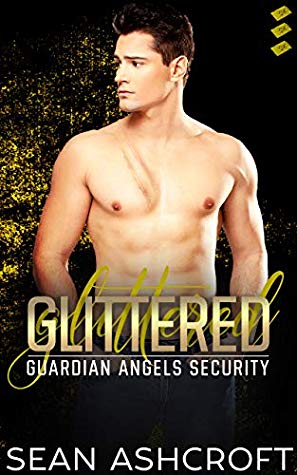 Rating: 5 'Logan!' Stars
Publisher: Sean Ashcroft
Genre: Gay Romance
Tags: Contemporary, Bi Character, First Time, Drag Queens, Mystery, OFY, Romance, Series
Reviewer: Cindi
Purchase At: Amazon.com
Blurb –
Logan's boss warned him this job was unusual, but he wasn't expecting the client to be an upbeat drag queen with a strip of pink lace showing above the waistband of his jeans. Logan's straight, but he's left trying not to think about how nice Ashley's butt is while he pretends he's got this bodyguarding thing all figured out—despite having no experience with this kind of situation.
Ashley has a stalker, and he's run out of options for escape. The only thing he can do is pack up his life in San Francisco and move back to his Arizona hometown. At his grandma's insistence, Logan's there to protect him until he can make it to safety. A strictly professional relationship.
But one drunken kiss leads to a sober one, and the more time Ashley spends with Logan the harder he is to resist.
To Logan's surprise, he's starting to feel the same way.
With the threat of the stalker hanging over them and Ashley's moving date approaching, can they figure out their feelings for each other in time?
Glittered is the third book in the Guardian Angels Security series, but it can be read alone. It features a HEA, as well as: pink lacy underwear, a heart-shaped waxing job, multiple drag queens, drunken kissing, sober kissing, a dwarf lop rabbit, steamy sex scenes, a latent bisexual awakening, and true love conquering all.
Review –
Logan and Ashley's story is just beautiful. There's no other way to describe it.
Logan is a bodyguard for Guardian Angels Security. I've read Miles and Gray's story, and I've read Fox and Quinn's. I've seen Logan a few times in those two books. I have to say that his is the story I was most looking forward to. I've seen quite a few reviews that call this a gay for you story. I strongly disagree. Any reader paying attention in the last two books just knew Logan was into men as well as women. Granted, he may not have figured it out yet but the readers and his friends/coworkers have. He's always the first one to offer a hug when one of his friends and coworkers need it. He's never been shy about pointing out attractive men or even discussing things that a straight man might be uncomfortable discussing. There's also the fact that he once had a bit of a crush on Fox. Of course, the reader couldn't have known that particular detail until this book but still.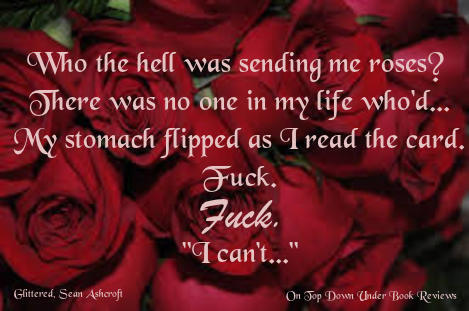 When Gray sends Logan on his most recent assignment he's told that this one will be a bit different than the norm. Gray didn't say how, just that it would be. It takes less than five minutes with the new client to know exactly what Gray was referring to. His first impression of Ashley? His butt covered in pink lace panties. 😉
Ashley, the occasional drag queen, is being stalked. This is the third time in ten months it's happened, with him having to move each time. The letters, cards, and flowers are just shy of illegal as far as the police are concerned so there's nothing that can be done. He's terrified and with good reason. His grandmother – who I absolutely adored – hires a bodyguard (that would be Logan) to protect her grandson as he packs up and moves back to his small hometown in Arizona. Leaving San Francisco is hard. He loves his friends, performing once a month, and living out and proud. He has no friends at home, there aren't any clubs to perform in, and just hinting that he's gay will have him kicked out of the family before he can blink. His grandmother knows and doesn't care, but his parents are horrible, with his sister being even worse.
Grandma is amazing. She was the parent that Ashley needed when his mother and father couldn't be bothered because of the spoiled little sister.
The first time Logan meets Ashley, as I said, it's his lace-covered butt he sees first. Well, he had just been told how perfect Ashley's butt was. He just didn't expect to see it. And who knew lacy panties on a guy were such a turn on? And why is Logan getting turned on when he's straight?

Yeah, about that…
I'm going to go with a big fat no on that.
Ashley, whether he's being Arizona Tease (his drag name) or simply Ashley, is loved by everybody away from his hometown.
Ashley Cooper lived in oversized hoodies he'd stolen from boys he was too femme to be seen with on the street and hoped no one was going to say anything about his nail polish.
Arizona Tease could kill a man with her winged eyeliner and they'd thank her for it.
He's not leaving San Francisco because he's worried about himself – not really anyway. He doesn't want to see his friends get hurt simply by being around him.
Unlike Gray in Guarded  – who was a bodyguard who did very little guarding – and Fox who was a private investigator who did almost zero investigating, Logan is a true bodyguard. He stays with Ashley, goes everywhere he goes, and is always on alert. The more time they spend together the more time Logan wants. Ashley doesn't mind having such a hottie bodyguard either. 😉
"Oh, honey, straight men do not look at other guys the way he keeps looking at you. You should be able to feel his laser eyes burning a hole in the back of your head."
~~~
"Is it his job to lick his lips when he looks at your ass?" Gabe asked.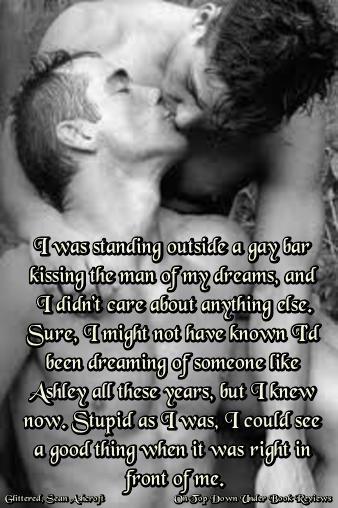 After a drunken kiss, Logan wants more. Ashley hasn't exactly made it a secret that he'd be all over Logan if he gave him the chance. When they kiss again – perfectly sober this time – Logan doesn't fight what he's feeling. There's something about Ashley that's just so good, so right. Logan's no longer wanting to protect Ashley just because it's his job. He's wanting to do it because he's quickly falling hard for him. When a kiss turns into a blowjob, Logan doesn't fight it. There's no, "I'm not gay!" or discomfort or him feeling weird or anything like that. He wants Ashley in every way he can have him. After a group chat with the guys at Guardian Angels Security, he knows what he's feeling is what they've all long suspected anyway. That conversation was hilarious. When he takes Ashley to his sister's wedding as his date, his feelings are confirmed. He's not falling. He already fell hard. Ashley fits in so well with Gray and Fox, but mostly with Miles and Quinn. It's like he's always been part of their little group, their little family.
A sweet kiss and a couple of dances at the wedding and they can't wait to get back to Ashley's place. No longer is Logan doubting anything. He wants Ashley. He knows he loves him, even if they only met a few days before. They're barely back at Ashley's place before things get heated. It was a well written sex scene – and Logan's first time with a man that way – but it's also beautiful.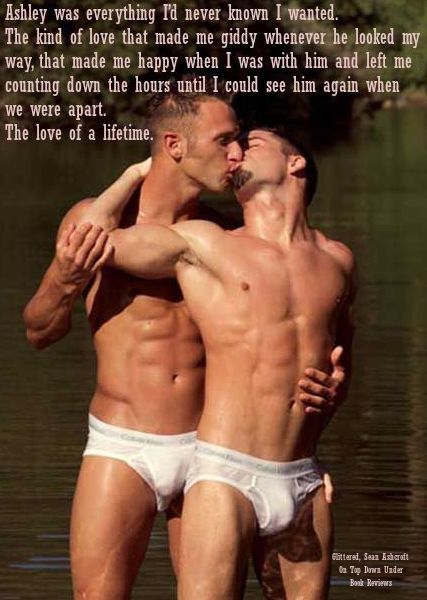 But then Logan and Ashley have to leave San Francisco for Arizona.
With each mile Ashley pulls further into himself. The only person ever good to him at home was his grandmother and he's about to be shoved back into the closet. When a storm hits as they're driving, Logan uses that as an excuse to stop for the night and get a motel room. He wants to give Ashley one more night before having to deal with his horrible family.
That was just aww, as were a few other moments before they got to the home of Ashley's family. I got teary when Logan had to leave Ashley with those people. Sure, Grandma was there, but so were his parents and sister.
I really want to say what happens next but I won't spoil it. Let's just say that I loved Logan a thousand times more than I had before when I didn't think that was possible. These two were so meant to be together and Logan made damn sure it happened.
Of course, we can't forget the reason why Logan is in Ashley's life to begin with – the stalker.
This is my third book in this series. The last two had mysteries that were laughable. That's nothing against the author, but the bad guy was so in your face from the very beginning. That's not the case in Glittered. I suspected who the stalker might be early on. I was wrong. That, to me, is a huge win. It was nice to be surprised because the others had me shaking my head a lot because they were way too obvious.
I adored Gray in Guarded but I have to say that Logan is one of my new all-time favorite characters. It's rare to see somebody so sweet, so good.
An easy 5 stars for this one.