Audiobook Review: The Alpha's Warlock by Eliot Grayson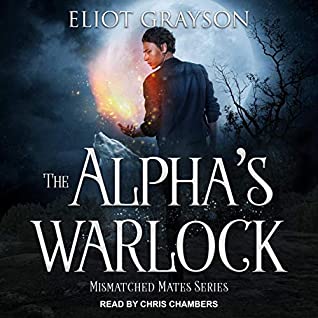 Genre/Tags: Gay Romance, MM, Paranormal, Magic, UF, Humour 
Author: Eliot Grayson 
Story Rating: 5 Stars
Narrator:  Chris Chambers
Narrator Rating: 5 Stars
Length: 6 hours and 53 minutes 
Audiobook Buy Links: Audible,  iBooks
Cursed, mated, and in for the fight of their lives….
Warlock Nate Hawthorne just wants a cup of coffee. Is that too much to ask? Apparently. Because instead of precious caffeine, all he gets is cursed by a pack of werewolves who want to use him for his magic. Now the only way to fix the damage is a mate bond to a grumpy and oh-so-sexy alpha in the rival pack, who happens to hate him. This is so not how he wanted to start his day.
Ian Armitage never intended to take Nate as his mate. The Hawthorne family can't be trusted. Ian knows that better than anyone. The fact that he's lusted after the way-too-gorgeous man for years? Totally irrelevant. Ian's just doing what is necessary to protect his pack. This whole mating arrangement has nothing to do with love and never will. That's his story and he's sticking to it.
Nate and Ian will have to work together if they have any hope of staving off the pack's enemies and averting disaster. That's assuming they can stop arguing (and keep their hands off each other) long enough to save the day….
Contains mature themes.
Review:
I've always struggled watching movies or TV series based on a book I've known and loved. The same when I've tried to listen to audiobooks of books I love. Basically, I've struggled getting the audiobook bug that I see some fellow readers have been bitten by.
Then a few days ago I found out I needed a scan and some exploratory work on my eyes. I wouldn't be able to use my eyes for the day. The reader in me shouted, "that won't do! Books are a joy!" Books are definitely a comfort, and when I needed something to "read" for the mindfulness books deliver, I nervously made a decision to buy an audiobook. I'd been very generously offered an Audible code for The Alpha's Warlock previously and had turned it down. Was I mad?  Well, yes. I was/I am. But let me explain the method to my madness. These are characters I already know and love – I own this in e-book and in paperback, which gives you an idea of just how much I care for Nate and Ian. I had genuine (paranoid) trepidation going into the audiobook version. I was fearful that this would fail and then I would deeply lament it. If you've ever read sequels or later books in a series that have destroyed the characters you loved in earlier books, you'll know exactly what I mean. It can stop you from ever revisiting characters you loved again. But needs being what they were, in I went.
I wasn't sure about Chamber's narration at first. I had mental blocks, so I had to let my guard down and warm up, but when I did warm up, and boy did I, I was hooked. I actually felt incredibly sad when the audio was over. Chris Chambers took Nate, the insecure, snarky, smart arse, endearing warlock of the book's title and infused him with all the emotion I knew from the book. He even ramped it up a notch and made him seem incontrovertibly real, even more lovable. And Ian, although he doesn't get a point of view, has his taciturn, growly-scowly, loyal Alpha persona perfectly delivered. The emotion, feelings, the intonation – the epic swearing from these MCs – were all handled deftly by Chamber's narration. They popped! He took charge of the characters and fit beautifully within, complimenting Eliot Grayson's storytelling. I actually gave the original story 4.5 stars but the story popped even more in audio, so 5 stars. I did not know this was possible… audio added oomph. I'll also mention that while this isn't a book filled with sex scenes, the sex that happens is smoking in Chamber's hands… uh, voice. I mean… wow!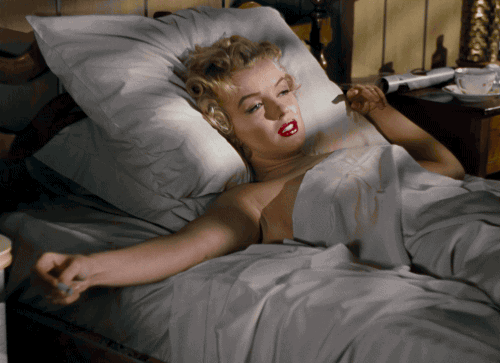 I enjoyed hearing Chambers say, "the shack of solitude" or "because I was petty like that" and "alpha cock." They'll stay implanted in my mind forever in Chambers delivery, because just as characters mean so much to me, I'm also a major voice fetishist fanatic. I love certain voices. A voice has the power to heal and soothe, it also has the power to excite and motivate, to make you turn into a puddle, to keep you listening… or not. Going forward with audiobooks, and I will be mixing it up now – my eyes make that a definite – I'll be looking for the things The Alpha's Warlock delivered me – solid storytelling, interesting, different worlds/scenarios, great characters and value-added  delivery.
You'll find my original review of the book version of The Alpha's Warlock here.