Landing Levi (Shore Thing #2), Jaclyn Quinn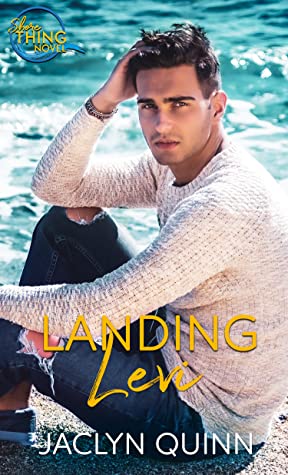 Rating: 4.5 Stars
Publisher: Jaclyn Quinn
Genre: Gay Romance
Tags: Contemporary, Friends-to-Lovers, Romance, Series
Length: 228 Pages
Reviewer: Cindi
Purchase At: Amazon
Blurb –
Sage Rafferty
I've wanted Levi ever since my friend Cole introduced us. When Levi moved to my hometown of Coral Pointe Inlet, I thought I finally had a chance to land the sexy, misunderstood man. After months of trying, though, it's clear he doesn't want me the way I want him. Putting some space between us is the only way to reclaim some of my dignity. I'll suffer through as many bad dates as it takes to get over the oblivious man. It's time to face the facts: He's never going to notice me when he's too busy looking at someone else.
Levi Hansen
The life I have in Coral Pointe Inlet is one I never dreamed possible, but watching one of my best friends fall in love has me questioning everything I thought I wanted. When my friends try to convince me that Sage—the sexy owner of Bluefin—has feelings for me, they have to be out of their minds, right? So, how the hell do I end up volunteering to help the man—and manage to make a complete fool of myself in the process? The answer is staring me right in the face, but is it too late to admit I've been completely Saged?
***This book picks up after the last chapter of Convincing Cole, before the epilogue. It may be read as a standalone, but it's suggested the books be read in order as shenanigans between these five best friends begins from the start of the series.
Review –
Sage Rafferty has been crushing on Levi for a long time. Sage is Aiden's cousin from the first book. Sage isn't just crushing on Levi. He's done everything short of begging the guy to notice him. Unfortunately, Sage has come to the conclusion it won't ever happen and it's time for him to move on. Everybody in town knows how Sage feels about Levi – everybody except Levi, that is.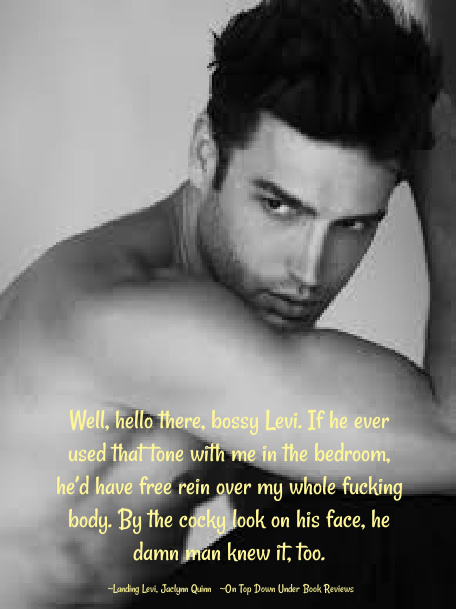 Knowing he can't keep pining for a man who doesn't want him, he decides to start dating, finding these dates on an app. His dates were something else and not in a good way.
Until he meets Julian, who appears to be perfect – looks, personality, career, everything.
Levi is oblivious to, well, pretty much everything. He sees Sage as a friend but not somebody who'd ever want him. Sure, he's a big flirt, but flirting and being interested aren't always the same thing. He stands by watching the weird dates, often helping his four best friends (Noah, Burke, Cole, and Ford) get Sage out of the awkward situations. It's kind of funny yet not. Poor Levi was so clueless.
Until suddenly he wasn't.
Sage finally meets a guy who isn't a major psycho, stoner, or cheating bastard. Julian is everything he'd ever want in a guy. Or so you'd think. He gives Julian a chance and they see each other on and off. Of course this is when the friends finally clue Levi in on everything with Sage. His being interested in him, I mean. But now it's too late. Sage has found Julian and has moved on.
When Sage's restaurant staff start dropping like flies during one of the busiest times of the year, Levi steps up and offers to help. He knows nothing about waiting tables, but he wants to help his friend, even if he's suddenly wishing they were more than friends. Offering to spend so much time with Sage after his (Levi's) major revelation (hello! he wants Sage too) isn't the smartest thing he's ever done, especially knowing Sage is seeing somebody else.
It turns out that Julian isn't so perfect after all, and this is made apparent around Sage's two nephews. Sage loves children and hopes to have some of his own in the future. Julian makes it clear he's not on board with that, which is fine with Sage. Sage is looking for an excuse to stop seeing him anyway.
A little alcohol, and a few embarrassing moments in Aiden's bar later, Levi comes to his rescue again, only this time it's not just to help out at Sage's restaurant. And this is when everything changes for the two of them.
Sage is this flamboyant and fun guy who never meets a stranger. He has an amazing family that he's close to. Levi never knew his dad, and his mother was a pathetic excuse for parent. Because of his childhood, Levi's convinced he's not worth more than a couple of months with a guy. That's pretty much been the expiration date for every relationship he's ever been in. What he doesn't get is that Sage isn't like the others, and that maybe the problem isn't the other guys. Maybe it's Levi pulling back because he's expecting the other man to.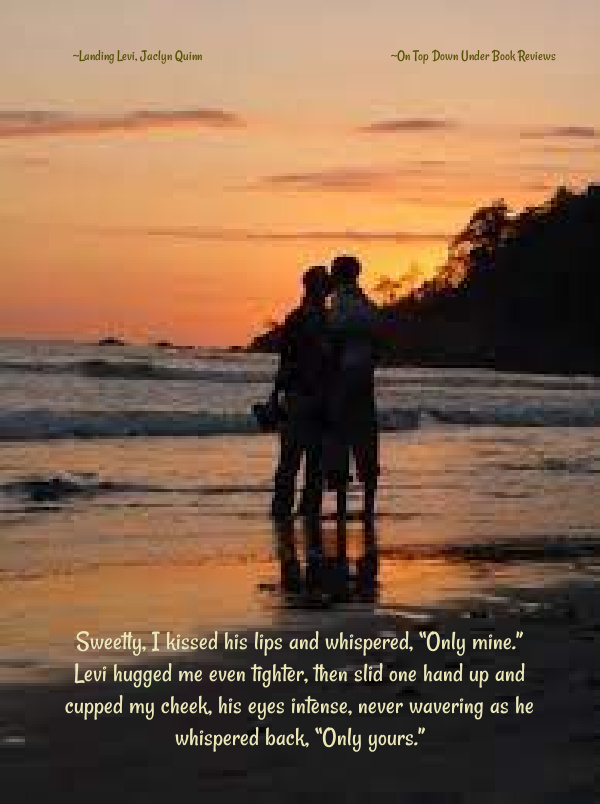 Levi broke my heart a few times, especially when he was forced to deal with his mother. She never called unless she was asking for money. The woman didn't even know what he did for a living, going on about him owning some kind of store or something. She was a real piece of work and it made me so sad when he was finally forced to deal with her once and for all.
Levi had a hard time seeing what was in front of him for awhile, (Sage), but once he got with the program? Just wow. Damn, he was hot when he took control in the bedroom.
This is a really nice story with very little drama. It takes Sage and Levi a little while to get it together, but once they do, it's perfect.
Aiden and Cole and the other friends are in it a lot, which I loved. I found myself loving Aiden and Cole more in this book. Still in the honeymoon phase of their relationship, they were so sweet together.
The only reason I'm giving Landing Levi 4.5 stars instead of 5 is because the 'you got Saged' and 'you got Levi'd' got old real quick. Once or twice, no problem, but it was kind of silly how they kept on. Even so, I really enjoyed the book. I'm looking forward to reading the others when they're released.
I love the guy on the cover.