Dante (Love at the Haven, #1), Stella Shaw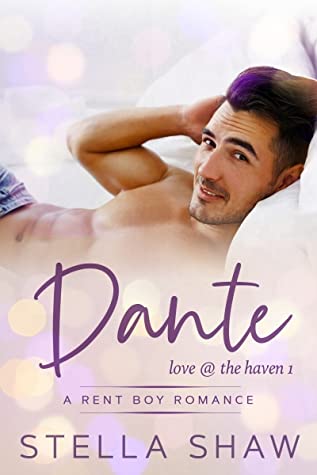 Rating: 4 Stars
Publisher: Self Published 
Genre:  Gay Romance
Tags: Rent boys, First in Series, Novella
Length: 82 Pages 
Reviewer: Kazza 
Purchase At: amazon
Blurb:
Everyone deserves a second chance – both in life and love.
Dante's been fooled in love before, and his career is dead in the water – he's determined he won't be betrayed again. In between part-time jobs, he's been tricking at the Haven, a run-down London hotel, and rebuilding his independence. But on a particularly cold winter's evening, a disaster in Room Four nearly finishes him off for good. Will he and his new friends lose the shelter they've come to rely on?
When they meet the hotel's new owner, Rick, they don't expect him to accept the rent boys who've been using the hotel's hospitality, however respectful they've been. But while negotiations are in progress to renovate the Haven, Dante meet Rick's friend Blake. Neither of them can ignore the sudden, fierce spark of attraction between them.
Blake is successful, rich, and totally committed to honesty. And, apparently, just as determined in having a relationship with Dante. As they explore the physical fascination between them, they can't help developing the emotional bond too.
But if Dante confesses his past to Blake, will that be the end of everything? Or will their time at the Haven provide the comfort and understanding that both men have been seeking?
An introductory novella to the Love at the Haven series. Each novel is a standalone romance and HEA, but the characters may make brief appearances in other books. And watch out for additional fun short stories in the series!
Review:
This story was sweet, sexy, and engaging from the first line. It's set before and during Christmas, so it was also appropriately seasonal.
The Haven is a rundown ex hotel that Aunty Pop kept going, allowing several guys who needed to make a living to rent rooms as escorts. Arne used to work in the kitchen for the hotel and with that business now no longer viable, he uses the Haven as a roof over his head, as do several of the other guys. Arne also manages to cook for the guys here and there as well.
During winter the disrepair at the Haven is even more evident with a roof collapsing in on one room right in the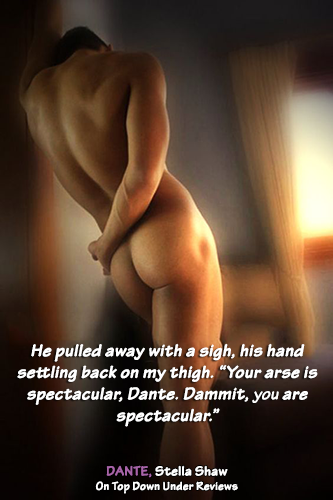 middle of Dante's last trick. After Aunty Pop dies, her nephew Rick inherits the rundown hotel. While Dante and his fellow escorts are worried about what will happen, their first meeting with Rick impresses the new owner. They have a camaraderie, and they have a good set of rules in place for working in a hard business. Rick doesn't have the kind of money required to put into the Haven though, but Dante has an accountancy skillset and helps him secure a loan. All of the guys who live there pull together to do the repairs with Rick and his friend Blake. Dante can tell that Blake, Rick's friend, is attracted to him from their first meeting. Blake is easy on the eyes, stylish, and hot but Dante has a bit of a problem with trust. Can Blake paying for sex with Dante mean anything more than simply spectacular sex?
This has the potential to be a really enjoyable ongoing series. All of the men at the Haven seem interesting after the little snippets we get about them in this novella. I'm even looking forward to Rick, the new owner, getting his chance at romance. I'll be moving onto series book #2 fairly soon because I believe it will be nice to be back at the Haven once again.
Overall:
Leave your jaded side at the door when you enter the Haven. It's a place in London where the escorts (or rent boys) are all nice guys, no one is nasty or rude, and a bit of love is allowed to shine through. Let Stella Shaw, aka Clare London, take your hand while she weaves an engaging and sexy novella between Dante and Blake for you. She offers you an age gap – a favourite of mine – snow, heart, heat, and innate decency. Be introduced to some other characters who (will) clearly get their own stories. This is sexy, quick, fluffy, easy, uplifting reading. 4 Stars!