Purple Rein (Country Daddy, City Little #1), Della Cain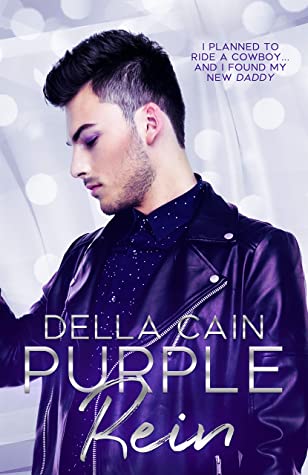 Rating: 3 'Too Much Jumping Ahead' Stars
Publisher: Decadent Publishing, LLC
Genre: Gay Romance
Tags: Contemporary, Age Gap, Age Play, Bi Character, Daddy Kink, Low Steam, Opposites Attract, Romance, Series
Length: 144 Pages
Reviewer: Cindi
Purchase At: Amazon
Blurb –
 I planned to ride a cowboy…and I found my new Daddy.
Declan's dreams are all coming true. He has a top-rated interior design show, endorsement deals, and his own line of home decor in the works. He just didn't realize those dreams would consume him. He doesn't have time for friends, much less relationships, and he's lonely, overwhelmed, and exhausted. He needs a day off—no, screw that, he needs a weekend away. And so Declan turns his phone off and takes his uncle up on his offer to stay at his ranch.
The rest of the world can wait.
After Holden Barnes' divorce, his ranch became his life. And it's a good life. He has his horses, a steady income, and his dog, Fluffy. Sure, he'd love to have someone to warm his bed at night, look up at him in the morning, and call him Daddy. Thankfully, one-night flings from the local bar scratch that itch enough… For now.
Holden walks into the local bar expecting to find what he always does: cold beer, someone to throw darts with, and a man or woman to warm his bed. What he doesn't expect is to find a sexy stranger who takes his breath away. The attraction is instant, their night together is steamy, and the morning leaves him wanting more. If only the smexy city slicker wasn't leaving so soon
Because Declan could sure use a Daddy.
Purple Rein is an age gap MM romance featuring a smexy cowboy daddy, an interior designer realizing he is a Little for the first time, age play including adorable onesies and ABDL, and two men discovering opposites really do attract. Purple Rein is the first book in the Country Daddy, City Little MM romance series. Each book focuses on a new couple who find their Kinkily Ever After.
Review –
I've read a couple of others by Della Cain that I liked. One, Happy Faking Plus One, was even on my 2021 Books-of-the-Year list.  Purple Rein is going back a little, as Declan is mentioned in those books with his 'special' career already established. It was nice to see where it all began for him, though a whole lot of details weren't given about how he got where he was in Purple Rein. I'm guessing maybe this was talked about in a previous book where he was a secondary character? The story of finding his own Daddy, however, fell flat for me. With each chapter I felt like I was missing a lot. Most of that has to do with the fact that Holden and Declan's story took place over a period of a  year and a half, I think? 144 pages covering a year and a half. Another review (on Goodreads) stated that it felt more like a couple of weeks than over a year. I have to agree.
Declan is a popular interior decorator/designer with an even more popular TV show. He's worked hard to get where he is – though, again, no real details were given on how he got there – and he's grateful for his success. He's also totally exhausted. There are constant meetings with the studio and bigwigs, endorsements, business dinners, and a slew of other things that take him away from what he loves – designing. Not to mention he never has any time at all for himself outside of work. Knowing he has to either have a break or smack his assistant, Brad (okay, I was wanting to smack Brad, not Declan), he takes his Uncle Frank up on an invitation to spend a weekend at his ranch. Uncle Frank lives in Tiny Town, America. Declan lives in the city. After spending some time with Frank and his dog, Declan heads to the local bar where he just happens to meet an older man, Holden.
Holden is 40. I have no clue how old Declan is. I'll go with mid-twenties, maybe?
Holden is a Daddy through and through. Bisexual, he was married to a woman until (I think it was) five years before. He's only just gotten around to cleaning out the ex-wife's nursery, though he fought doing it for a while. Not because he missed the ex, but because he knew there wasn't a snowball's chance in Hell of finding another 'little' to take her place. Very small town means very few prospects. Clearing out the nursery meant walking away from a big part of himself. That was my take on it anyway.
Declan doesn't believe in wasting time so he plops down at Holden's booth and immediately makes it clear he's interested in a heck of a lot more than chicken wings and beer. There's a little groping under the table, and then they're heading to Holden's place, a ranch in the opposite direction of Declan's uncle's.
THAT, I loved. I was thinking, "Okay, here we go. No wasting time with silly small talk when both men want the same thing – sex."
When they got to Holden's ranch is when things started to take a nosedive for me. The sex was not memorable in any way. Maybe had they jumped right into it I'd feel different. They didn't. What started off promising with the groping in the bar turned into a long and drawn out build-up to, well, a whole lot of nothing.
Which takes me to one of the main issues I had with this book. A majority – literally almost every single one – of the sex scenes were off-page. There was some talk about it, and then they were moving on to the next part of the book that was usually a few weeks down the road. For a book about Daddy kink, it was boring, to be honest. One man may say they're hard, there might be a little rubbing, and then what do you know? They've moved on to the next scene after they've 'spent the night/weekend/hour' in bed.
One (almost) night together turns into a full day the next day making repairs at Declan's uncle's place, to Declan and Holden bumping into each other again at Collared a few weeks later, a BDSM club that Holden's a member of. Holden doesn't frequent it much now that the wife is out of the picture. This meeting turns into a Daddy/little long distance relationship between Declan and Holden that somehow lasts for a year and a half, with not a whole lot of couple time for the two guys in between.
Until Holden, Declan knew nothing about Daddy/little relationships. Holden, being a Daddy, does, and he recognizes Declan as a little right off. Declan definitely fell into the little role, but it was all new to him early on.
The age play in this book is more minimal than not, and it doesn't really come into play much until way later, with the exception of the two guys talking about it some. Declan loves his stuffed toys (Mr. Bun-bun and a whale that Holden gives him their first night together), but diapers, onesies, and that type of thing aren't exactly things he's seen himself being into. He does fall into the role fairly easily, but it wasn't something he'd ever seen himself doing before. Having somebody else – aka Daddy Holden – take control and make decisions for him, on the other hand, is something he can totally get behind. This is especially true when it comes to his very busy career later.
There was just way too much shooting forward in time for me to get a real feel for these guys individually or as a couple. That wouldn't have been quite as bad had I known how much time had passed from one scene to another. It was just understood that more time had passed. The age play seemed forced, as did the relationship that never felt organic. When the 'I love yous' were said, I wasn't really feeling it. I wasn't feeling it because I wasn't given enough time to see these guys working together as an actual couple before it was saying they were living together.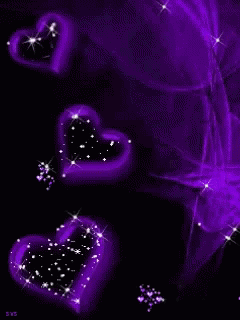 I did, as I said above, like seeing how Declan became the super popular and super private designer for Daddies and their littles. It was interesting considering he had no clue about that type of relationship when he designed his first adult nursery.
The next story is Brad's, Declan's assistant. I wasn't a fan of Brad's, though I can see where his story will be going. There wasn't enough of his love interest in this one for me to have an opinion about him one way or another.
I hate this book wasn't a 4 or 5 star read for me. I went into it hoping to read the first two and then wait for the last two to be released. While I still may read the others, I'm going to take a step back for now and find something else to read.
I still enjoy this author, and this book won't keep me from reading more of her work, but when I read Daddy kink, I expect at least some kind of kink, or hell, even on-page sex scenes. Not what I read in this book.
I didn't love it. I didn't hate it. Between 2.5 and 3 stars.