How To Catch A Rival (Chester Falls #2), Ana Ashley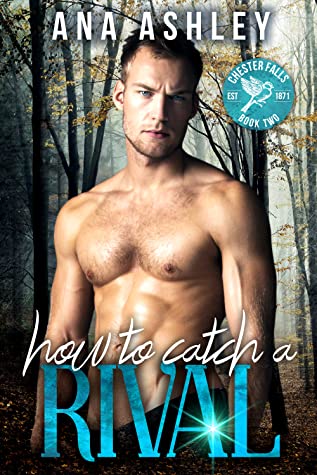 Rating: 4 Stars
Publisher: Ana Ashley
Genre: Gay Romance
Tags: Contemporary, Bi Character, Jock, Opposites Attract, Romance, Series
Reviewer: Cindi
Purchase At: Amazon.com
Blurb –
When you're competing, the last thing you should do is fall in love…especially with your rival.
Wren turned up out of nowhere and now he's my boss…kind of. He's also a straight, closed-off, emotionless icicle. Who cares if he's also drop dead gorgeous, with eyes you could get lost in?
Tom is beautiful, colorful, strong, creative, and my eyes can't stop following him everywhere he goes. He also works for my parents, which means he's off limits. That, and I haven't told them that I'm bi yet.
A baking competition with high stakes
Two men who both need that prize money
When the heat moves from the kitchen to the bedroom, will Tom and Wren put their rivalry aside? Or is what they stand to lose more important than their growing feelings?
Welcome to Chester Falls, where you can expect to meet sweet men, sexy situations, interfering friends, lots of feels, and a happy ever after.
Book two in the Chester Falls series. How To Catch a Rival is a standalone sweet and steamy MM romance novel with no cliffhanger, and a guaranteed HEA.
Review –
Tom was introduced in How To Catch A Prince (Chester Falls, #1) as Charlie's flamboyant roommate. He was hilarious. A few months after that book (and before Kris and Charlie's epilogue) Tom moves to Chester Falls, Connecticut, Charlie's hometown. His dream is to someday own a specialty clothing shop. There's a building in Chester Falls that's available. It's just waiting for Tom to save up enough money to rent it. In the meantime, he works in the town's general store.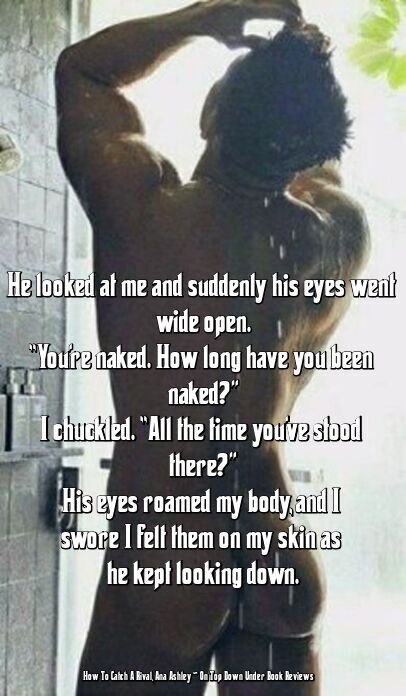 Wren is the son of Abi and Jonas, the owners of the store Tom works at.  They have another son, Troy, who's sixteen to Wren's thirty. Wren lives in San Diego working as a high school football coach after being injured while playing professional football. He's not been back home in years. He's close to his parents and his brother, and he loves Chester Falls, but he has reasons for not going home. His reasons? His parents don't know that he's no longer playing pro ball or even that he was injured. This was like two years ago, I think?
I'm just going to throw this out there. I was a sports mom. I have three sons who played sports, sometimes more than one at a time.
Trust me, honey. They knew.
They also don't know that Wren's bisexual.
Yeah, I'm sure they knew that too. 😉
Anyway, Wren is missing home and wondering when he should take a trip back East. The decision is taken out of his hands when he gets a call from his younger brother telling him their father had a heart attack. Thanks to a good friend (Aiden) he's able to get a flight booked and make it to Chester Falls pretty quickly.
Tom is at the general store when Jonas has his heart attack. He's not just there, he actually keeps Jonas alive by doing CPR until the paramedics show up. After assuring Abi that he'll handle the store, it's touch and go for awhile with Jonas. Tom is told that the oldest son will be in town soon but he's never met him. Even so, he's not nervous because the rest of the family is pretty awesome. Wren has to be as well, right?
Well, maybe not.
The first time Wren and Tom meet is kind of funny. Wren has no idea this is the great Tom Jones who saved his father's life. Tom doesn't know that Wren is the great oldest son of Abi and Jonas. Even so, Wren is kind of rude, especially when Tom flirts with him a little. Well, a lot, but that's Tom's personality. Wren's rude because he doesn't want Tom knowing he's attracted to him.
"Holy mother of fairies, are you real?"
~
I'd thought the days of coming across straight guys who thought they could catch the gay from me were mostly gone, but, sometimes, one of those rare birds flew too close to the sun. And I knew just how to singe their wings.
~
"Don't give yourself an aneurism, sweetie. I like to keep the gay to myself, it's more fun that way."
He laughed. He actually laughed.
Knowing they have to work together, Wren does the logical thing (not) and avoids Tom like the plague.
Since the blurb describes the baking competition I'll go ahead and jump to that now. Honestly, the competition didn't even come into play until around the halfway mark or so. Tom knows nothing about baking but he's determined to learn. The grand prize is $10,000 and that – and his savings – is more than enough to help him get his fashion business going.
Wren discovers while looking over the store's books that while they may be in the black, they're one major emergency away from not being that way. They're not hurting but there's no cushion either. When he finds out about the baking competition he decides to enter in hopes of winning to help out his parents' finances. Like Tom, he's clueless in the kitchen.
The baking competition is the kick off to Pride week. Chester Falls is very LGBTQ+ friendly and they go all out for Pride. Along with the competition is a window display contest for the local businesses. Tom has been tasked to do the one for the store when Jonas falls ill.
There's a bit of back and forth with Tom and Wren when they discover the other one has entered the baking contest. Before long, that back and forth turns into a little bit of naked time when Tom goes off on Wren over something else.
But Wren's not out, even to his parents or brother.
The romance between Wren and Tom basically takes a backseat to, well, pretty much everything. Oh, they do the normal couple stuff (sex, hanging out at one of their homes, etc.), just not being seen like 'that' in public. There's also the fact that Wren will be going back to California soon.
So, what's a couple to do?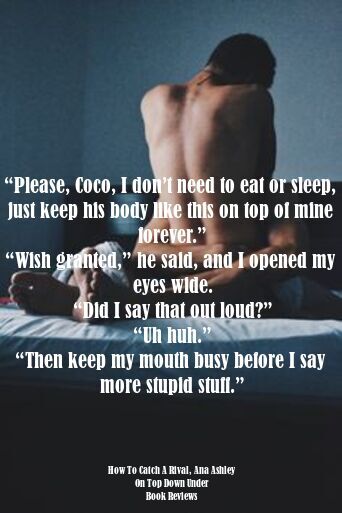 I'll stop there about the book.
I liked Wren and Tom together but there was just not enough of it. Most of the book was focused on them going back and forth trying to ignore each other in the beginning, and then the baking contest. By the time they actually got together the book was almost over.
Wren does something after the competition is over that upsets Tom. Tom being upset was understandable even if he didn't know the reasons behind it. Wren ends up making good. I was happy with how that happened. I just would have liked to have seen more couple time.
It was nice seeing some of the others from the first book, especially Charlie and Kris. The banter between Charlie and Tom is hilarious.
This leads into the next book, James and Connor's.
Overall, I liked How To Catch A Rival well enough. I just honestly found myself rolling my eyes a little bit with Wren. He had great, accepting parents. Chester Falls is about the most LGBTQ+ friendly small town as you can imagine. They make a bigger deal out of Pride week than they do the major holidays. I like seeing bi characters. I'm finding that I'm seeing more these days in books, which is refreshing. I just felt that Wren not coming out and his not being honest about his life in San Diego was a bit much. Or maybe I'm just over books with closeted jocks who only come out when they find somebody worth coming out for. I know Wren would've come out with his parents and brother eventually whether Tom was in the picture or not, so it's not exactly like all the others. Even so, it was still pretty predictable.
4 stars.