How to Catch a Bodyguard (Chester Falls #3), Ana Ashley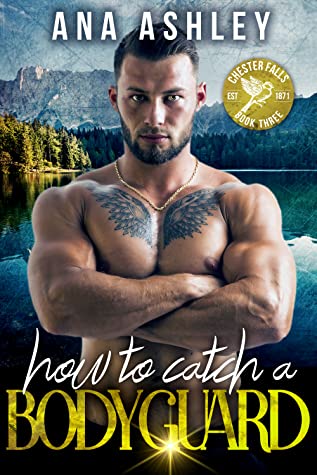 Rating: 4 Stars
Publisher: Ana Ashley
Genre: Gay Romance 
Tags: Contemporary, Bi Character, First Time, Friends To Lovers, GFY, Romance, Second Chance Romance, Series
Reviewer: Cindi
Purchase At: Amazon.com
Blurb –
When your life is in danger, the last thing you should do is fall in love…especially with your bodyguard.
Connor hasn't just had a bad day or bad week. More like a bad year. Things have been going downhill since he dumped his girlfriend and to top it all of his house has been ransacked.
Ever since James returned to Chester Falls a year ago, his past has come to haunt him. Especially in the image of his childhood best friend who ran out on him after a moment of weakness.
Two best friends reunited.
A bisexual awakening.
An escape artist pet turtle.
James's first and only instinct is to protect Connor from whoever is trying to harm him. But will being his secret crush's bodyguard end up putting his heart in harm's way?
Welcome to Chester Falls, where you can expect to meet sweet men, sexy situations, interfering friends, lots of feels, and a happy ever after.
Book Three in the Chester Falls series. How To Catch a Bodyguard is a sweet and steamy MM romance novel with no cliffhanger, and a guaranteed HEA.
Review –
James and Connor were both introduced in How To Catch A Prince (#1 in the series). James is Kris' bodyguard and Connor is Charlie's older brother. The reader knew there was something between James and Connor in that book and in How to Catch A Rival (#2 in the series). We just didn't know what until now. In the first book Connor was at his sister's wedding festivities with a girlfriend who obviously made him miserable, even more so when the truth about who was trying to expose Kris came to light.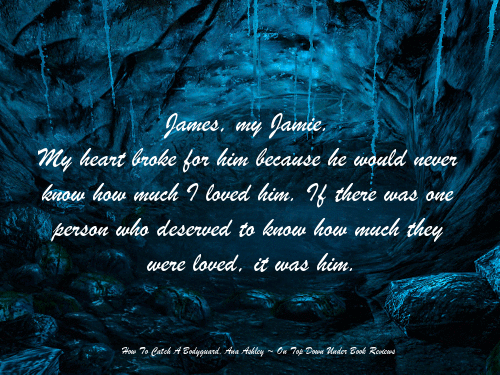 I hated his girlfriend. That didn't change even when the author tried to make her semi-good. Thankfully, she's only mentioned in passing in this book if I'm remembering correctly.
James and Connor were best friends when they were kids. Connor was the popular football player and James (aka Jamie then) was the smart kid who wasn't overly popular. They were as thick as thieves until James kissed Connor, Connor bolted, and James disappeared without even saying goodbye. The reasons for all of that come out in the book.
Now it's fifteen years later and James is back in Chester Falls with Kris and Charlie for Tom's shop's grand pre-opening. Connor's not there which is concerning because he knows how important this night is to Tom. All this happened at the end of the last book, along with there being a break-in at Connor's place and nobody knowing where Connor was. Because of their past, James is fairly certain he knows exactly where Connor is and he's not wrong.
The reader is taken back to when they were fifteen. I hate flashbacks in books but in this case they were necessary and they didn't last long. We're told just enough to see how difficult it was when James disappeared without a trace after the kiss.
Now it's the here and now and James is back. Unfortunately – or maybe fortunately – he's not the same person he was as a teen. The tall skinny kid is now 6'10" and full of muscle. He's also quiet when he was anything but as a kid. After finding Connor, he informs him of the break-in at his house and they meet a detective there. The entire house is destroyed. Pictures on walls were knocked down and broken, bedding was destroyed, dishes were on the floor broken. There wasn't anything not damaged other than Connor's desk in his office. Not only was it not damaged, someone had actually organized the top of it.
I ended this book still not understanding why that was. It was apparently a 'thing' but then it wasn't unless I missed something.
Connor's upset for obvious reasons but he's really upset when he can't find his pet turtle, Miss Bubbles. Miss Bubbles – or Miss Bite-a-Lot as she was called – gave quite a bit of comic relief to the story. She was constantly escaping and was usually found by biting the person closest to her.
"So good, James, fuck… so goo-"
"FUUCK!" I screamed in pain as my little finger was once again the victim of the family hooligan.
Fucking turtle.
When Miss Bubbles is found, James takes Connor back to his temporary place at The Old Mill. He and another bodyguard (Ryan) have two-bedroom apartments they stay in on each side of a one-bedroom that Kris and Charlie stay in when they're in town. This is a reminder that Kris is a prince, something that's easy to forget because he doesn't come across as royalty.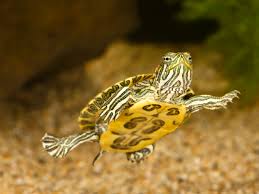 Connor has never been with a man before. He's never wanted to be with a man before. Something happened when James kissed him when he was fifteen but he didn't understand it. Now James is back in his life and he's finding himself wanting him in a big way, and not just sexually. He wants his former best friend back.
James, on the other hand, is openly gay and has always considered Connor his first love. He didn't want to leave him a decade and a half before. He didn't have a choice. Now they're slowly trying to get to know each other again while at the same time James is fighting his old feelings.
Thankfully the 'will I?' or 'won't I?' with Connor didn't drag out. It didn't matter that he'd never been attracted to another man. He'd always felt something for James and now he was able to explore it.
The blurb calls this a bisexual awakening for Connor so I listed 'bi character' in my tags above. And I guess he is because he's been with a lot of women over the years, but what I saw was more of a gay for you thing for James. Nobody else existed when James was in his world.  Their relationship was sweet. It didn't feel rushed. Their former friendship opened the door to a lot of things, most notably Connor exploring the confusing feelings he's always had for James.
"I do, I love you. And I have no idea if that makes me gay, bisexual, or Jamessexual, but I don't care. As long as I'm with you, I know my heart is home."
In the background somebody is trying to hurt Connor. Connor has a job he hates in HR where he's forced to fire perfectly good employees so the company can rehire cheaper labor for their positions. This is something touched on in the first book but it really comes to light in this one. When things go from a simple break-in to violence things really get tricky for the two guys. Thankfully, James is right there to rescue his man. 🙂
A lot of my favorite characters are in this one quite a bit. I absolutely adore Kris and Charlie. Tom is another favorite character. I loved James and Connor together. I really liked how once Connor realized that what he was feeling for James wasn't just curiosity, things moved quickly. He didn't fight it or pretend it wasn't happening. They were good together.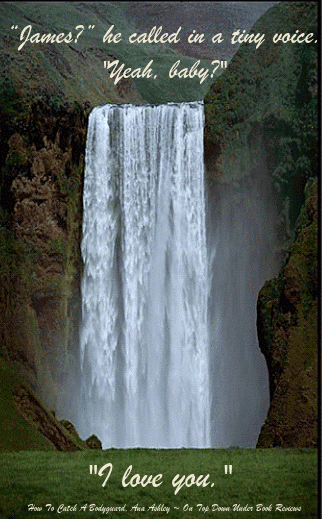 As with the conflicts in the last two books, things get resolved rather quickly – too quickly in my opinion. The bad guy (once mentioned in the story) was so obvious. Even so, I was happy with the resolution.
There are also relatives of James that are introduced. I'm not sure how I feel about that. There'd been longtime tension with them and then suddenly there just wasn't. I felt that was resolved too quickly as well.
The next book in the series (not yet published) is Indy's, a coffee shop owner introduced in How To Catch A Bookworm, a prequel of sorts to the series. I liked him a lot so I'm curious to read his story.
There's one character I'm not eager to know more about and that's Rory, Connor's best friend. He was a big part of the first book – he was Charlie's closeted ex who tried to trick Charlie into hooking up on the down-low again – but he wasn't in Tom and Wren's story. He was only in How To Catch A Bodyguard long enough to throw out a hint or two about his own book. The only way I'd be even a little interested in reading it would be if the author makes sure he comes clean 100% with Connor about his former relationship with Charlie. Connor and Charlie are close. Connor has a right to know that his so-called best friend was a using, cheating bastard to his brother.
Can you tell I don't like the guy? 😉
I love friends to lovers books, especially if it's a second chance romance.
An entertaining read.