The House on Hancock Hill, Indra Vaughn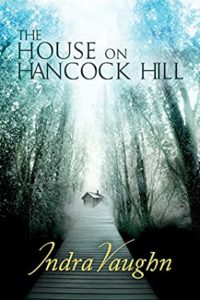 Rating: 4 Stars
Publisher: Self Published 
Genre:  Gay Romance
Tags: Psychological, Angst, Long MC Separation, Melancholy Vibe
Length: 247 Pages 
Reviewer: Kazza
Purchase At:  amazon
Blurb:
Pastry chef and bakery owner Jason Wood bakes a mean chocolate soufflé, yet his love life keeps falling flat. He'd blame his past if he wasn't trying so hard to avoid it.
When his family's farmhouse burns to the ground, he's summoned to identify a body found in the ashes. Jason returns to Hancock, Michigan, and reunites with a childhood friend, small town vet Henry McCavanaugh. After fifteen years apart, their rekindled friendship soon develops into much more. But Jason's baggage threatens their blossoming romance, and he leaves town unannounced to escape his feelings—and Henry's feelings for him. He has learned the hard way if something seems too good to be true, it's best to run for the hills. Jason stress-bakes more confections than he knows what to do with before wondering if he's running in the wrong direction.
Review:
I simply cannot deny the fact that Indra Vaughn speaks directly to my heart when she types her words for her stories, for her characters, for her worlds. The House on Hancock Hill delivers another emotionally driven 'why should I even try when it's going to lead to failure' book, and days afterwards I can't stop thinking about it or Henry and Jason. It's not perfect but it's so different to everything I've picked up since, some I've not finished because they just didn't deliver my heart to me on a platter. Not like Indra Vaughn does. Their story or characters were generic, and say what you will about this book, Jason and Henry are far from generic. I'm also adding: Henry. Everyone deserves a Henry in their lives. Just sayin'.
This book has a lot of favourable reviews but it's also polarising. That's mostly because you either feel for Jason or you don't – he's the sole narrator and he has a lot of soul-searching going on. A lot of anxiety around relationships and what he feels he can never have or give. Oh, and you need to be able to handle that the MCs spend a lot of time apart. Because they do. Jason has other men which I know bothers some readers. No matter what, it appears this mostly melancholy book – it does have happy and tender moments – has a definite impact on the reader. 4 Stars!   
.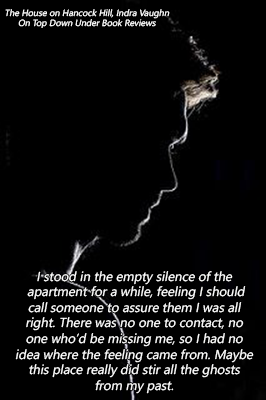 .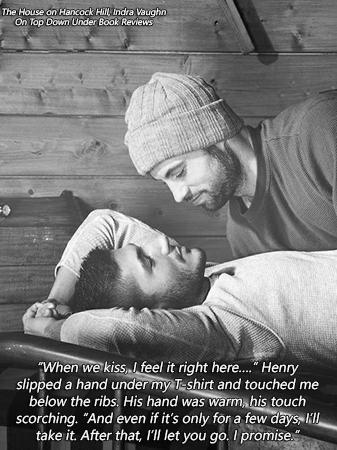 .