The One Decent Thing, Eliot Grayson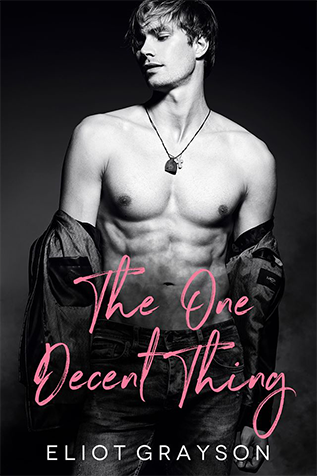 Rating: 5 Stars
Publisher: Smoking Teacup Books 
Genre:  Gay Romance
Tags: New Adult, Humour, Some Angst, Sweet and Sexy
Length: 257 Pages 
Reviewer: Kazza
Purchase At:  amazon
Blurb:
Everyone says kindness costs nothing. It's a lie. Kindness can cost you everything.
Sebastian
The only decent thing my high school bully ever did for me got him sent to prison. Aidan was a jerk, but he saved me from making the worst mistake of my life, and in return, my parents ruined him. Now that he's out, I'm determined to make amends. No matter what he needs, no matter how long it takes, I will make it all up to him. But first I'll have to figure out how to hide my attraction to my sexy, confusing new roommate.
Aidan
Saving him cost me everything. I have nothing and no one—except Sebastian. He's determined to make good on a debt I never asked him to repay. He's offering me money, a place to stay, and help adjusting to life on the outside. But all I'm really wondering is … who can save Sebastian from me—the desperate, bisexual ex-con who probably wants more from him than he's willing to give?
The One Decent Thing is an M/M new adult bisexual romance with lots of heat, angst, and physics jokes
Review:
.
No good deed goes unpunished could be the name of this book, but The One Decent Thing is pretty damn good because that absolutely describes the premise behind the MCs who become the couple in this book.
The blurb does a really good job of describing the story. I'll just add that in some ways this shouldn't be my kind of book. I don't like a GFY storyline, yet Eliot Grayson makes it squarely about hearts not parts, so I relaxed into the story – in Eliot I trust.
.
To give the CliffsNotes version~
Enemies to friends to lovers
Slow burn
Hurt/comfort
Some angsty moments… but really more uncertainty and understandable guilt and worry driving both characters' reactions
Romantic and sweet
Awesome best friends and secondary characters
One nerdy MC, complete with some science humour and a nod to Douglas Adams'
The Hitchhiker's Guide to the Galaxy
Lovable MCs
Sexy without pushing it out of the NA category
PODCAST NOTE: This book was released in 2020, not 2019. I can't get used to the new year.
.

.
I had to add this because it's one of those classic book moments… and because Sebastian went there~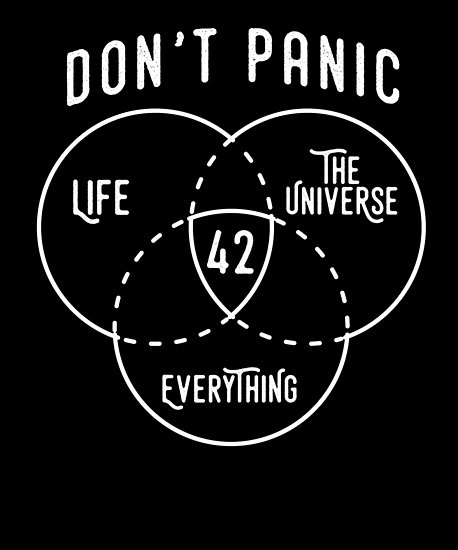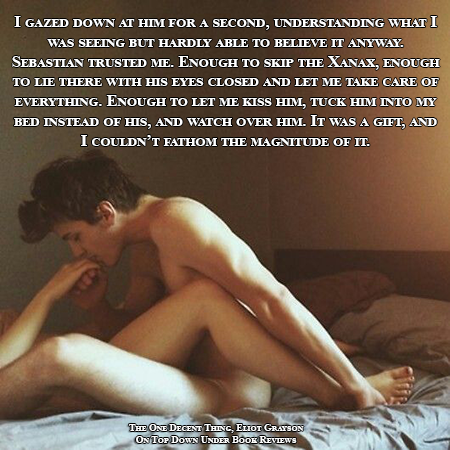 .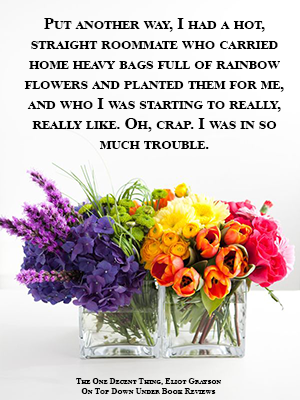 .