Best Served Hot (Best Men Inc. #3), Zoe Dawn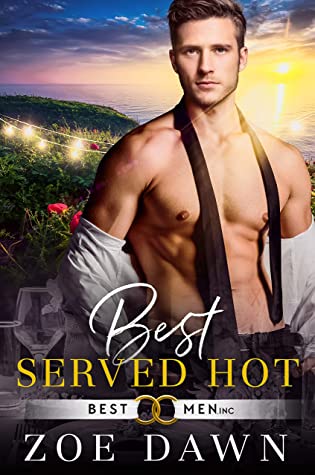 Rating: 4.5 Stars
Publisher: Zoe Dawn
Genre: Gay Romance
Tags: Contemporary, Enemies to Lovers, Romance, Series
Reviewer: Cindi
Purchase At: Amazon.com
Blurb –
Blaze Best has one enemy. Just one. And thanks to his own big mouth, he has to work with insufferable Mr. Perfect Baker… all week long.
Blaze:
Catering is a hot, hard business at the best of times. When our expert baker drops out of the wedding at the last minute, the only person I know who can pull off the Walker family's demands is Evan, the guy who screwed us both over in our chance of a lifetime back at culinary school.
Now we're relying on each other to make this unrealistic timeline happen. And worst of all… I might be starting to respect the sunshiney little guy. Damnit.
Evan:
After what I did, followed by years of snarky comments online from Blaze Best, I didn't expect his family to ask me to work on this wedding. It's the highest-profile event of the season, and it's a big compliment that they need me. For all his grumpiness, this hunk starts to grow on me. Before long, the sparks are flying in more ways than one.

When we're thrown a curveball at the last minute, can we pull together and find more in common than we thought, or will it undermine our chance at a sweet and spicy ending?
The Best Men, Inc. trilogy (Best Laid Plans, Best Foot Forward, and Best Served Hot) are low-angst, high-shenanigans stories about the craziest wedding of the summer! No cheating or love triangles, and everyone who deserves a happy ending will get one. Each book follows a different brother so they can all stand alone, or be read in any order. RSVP now to join the fun!
Review –
This is one of the better enemies to lovers books I've read. Blaze and Evan have been sniping back and forth at each other over social media for years. Their mutual dislike started over what they both called 'The Incident' – something that happened during their culinary school days. The reader doesn't know what happened until much later but it was the beginning of everything with these guys.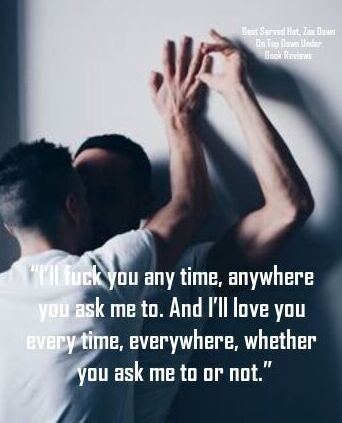 Blaze works with his brothers at Best Man, Inc., a company that covers everything needed for the perfect wedding. Dill (from book #1) is the wedding planner, Rusty (book #2) is a dancer who choreographs the dances for wedding parties, and Blaze is the caterer for the events. There's another brother, Alec, who handles all the formal wear but he doesn't have his own story. He's the only straight (and married one) of the bunch. All three books in the series take place during the same week leading up to what they call the wedding from hell between Jason Walker and Beth Wright. Beth is a sweetheart. Jason's one of the biggest jerks ever, as are the rest of his family with the exception of Griff, Dill's man.
Evan is bit of a local and internet celebrity because of his cakes, pastries, and other sweets. He owns his own shop and is relatively successful with the combination of over a million followers on his social media accounts.
The Walker wedding is making all the Best brothers crazy. Dill's constantly catching hell from the Walkers over pretty much everything. He's the one tasked with keeping things running smoothly, including telling his brothers when last minute changes have been demanded. There are a lot of last minute changes from Jason's mother and father but mostly from Jason who appears to be trying to sabotage his own wedding for some reason. Calling Jason a jerk is a huge insult to all other jerks out there. He was that bad.
After one too many changes and complaints, the baker (tasked to make all the sweets and the cakes for the rehearsal dinner and wedding reception) quits. It's now a week before the wedding and they need somebody fast. It can't just be anybody. It has to be somebody who can do it to the constant changing standards of the Walkers who have more money than sense.
The only person Blaze knows who could handle it is his sworn enemy, Evan. When he contacts Evan, it's quite entertaining. Their sniping back and forth was hilarious. Evan's thrilled to be asked to be part of a wedding of this caliber. He just can't let on to Blaze that he feels that way. 😉
Pastry chef extraordinaire, wedding cake virtuoso, YouTube and Instagram celebrity, rumored to be getting his own TV show… and the man who'd almost gotten himself and me both failed out of culinary school.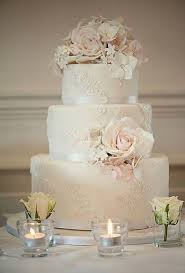 Forced to work closely together is an experience for each man. Secretly they want each other bad. But they don't act on it for a couple of reasons. One, they hate each other, right? And, two, there's that not so little incident from culinary school.
But then the pressure builds for each man – with one change after another from the hateful groom – and it's either help each other or risk everything falling apart around them.
I was going to go crazy or fall in love or hit him before the end of the week. Maybe all three.
The sexual tension between these two was intense as was their constant bickering.  When Jason demands yet another change – this one so crazy there's no way it can be done – Blaze and Evan lose it and go straight to Dill, who promptly puts them both in their place when they say it can't be done. For the first time in all this, the two men are standing together, taking up for each other.
Dill snapped at both of us, gesturing broadly. "Or you work together. You're both fucking professionals. Act like it. And get a room. Jesus."
There's an angry kiss and they're leaving his office together. After a bit of fun on Blaze's floor (that was hot as hell) they agree to work together and to stop arguing over every little thing. This is all well and good until Blaze's doubts get the best of him. Unlike Evan who has people working for him, Blaze does it all alone. He handles all prep, cooking, plating, everything. He doesn't trust anybody else to do it to his satisfaction. This causes serious stress that bleeds over to Evan. It takes Evan finally saying enough is enough for things to start coming together.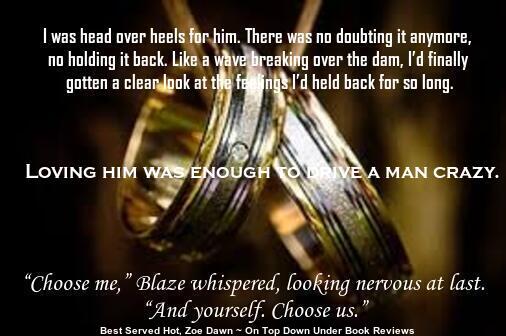 There are some behind the scenes happenings with Beth, the bride, that gave more insight to certain things that occurred in the first two books. There's also a conversation that Rusty (Dill and Blaze's brother from book #2) has with Blaze that sheds some light on certain things that I felt weren't explained very well in Rusty and Tom's book. It was something that happened after the rehearsal dinner when Rusty had left the venue in tears without telling Tom goodbye. Now I kind of understand why he was so forgiving. I still think Tom should've groveled but it did help a little as far as my opinion of all that.
Blaze and Evan are really good together. The reader can see right off that they really want each other. I also liked getting in each man's head when they weren't together yet they were still fantasizing thinking about the other one. They both had some pretty intense fantasies about a guy they claimed to despise. 😉
I could tell exactly what Evan would be like in bed. I'd never in my life be caught dead admitting it to him, but more than once, I'd fantasized about him that way. Primarily when I was irritated beyond belief and wished I could shove something in his mouth to stop the smart-ass remarks.
I was very happy with the way everything was resolved. I already knew (because of the first 2 books) how the wedding played out but it was nice seeing it from different points of view.
There's an epilogue that takes places several months down the road. It was seriously one of the sweetest things in the series. I really loved these guys.
Overall, a really good book. It was a nice ending to a very enjoyable series. While the books could be read in any order I highly suggest reading them in the order they're listed – Best Laid Plans, Best Foot Forward, and Best Served Hot.
This man knew how to complete me, how to give me everything I needed, any time.
I was the luckiest man in the world.