Ain't Snow Mountain High Enough (Snowed In – Valentine's Inc. #8), Brittany Cournoyer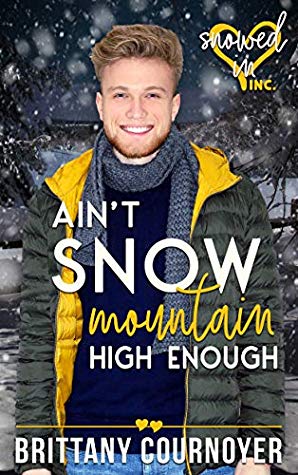 Rating: 4 Stars
Publisher: Brittany Cournoyer
Genre: Gay Romance
Tags: Contemporary, Second Chance Romance, Series
Reviewer: Cindi
Purchase At: Amazon.com
Blurb –
Rest and relaxation weren't the only things on Alex's mind when he agreed to go winterize his friend's cabin in the mountains. Since he'd been struggling to meet his deadline for his book, he figured a quick weekend getaway was just what he needed to get his creativity flowing again. What Alex hadn't counted on was coming face-to-face with Rhys—the only man Alex had let close after his world had nearly ended. Only Rhys took his battered heart and disappeared with it.
Fresh air and a few days off were exactly what Rhys needed—whether he knew it or not. After booking Rhys a cabin for the weekend, his best friend packed him a bag and sent him toward the mountains. Lack of GPS and a cabin mix up lead Rhys back to Alex. An unexpected snowstorm traps them together.
With nothing but a few walls between them and Mother Nature preventing them from leaving, will Alex and Rhys take advantage of fate bringing them together again? Or have hearts been broken far beyond repair?
Ain't Snow Mountain High Enough is book 8 of the Valentine's Inc. series, but it can be read as a stand-alone. It's a second-chance novella that ends with a happily ever after.
Review –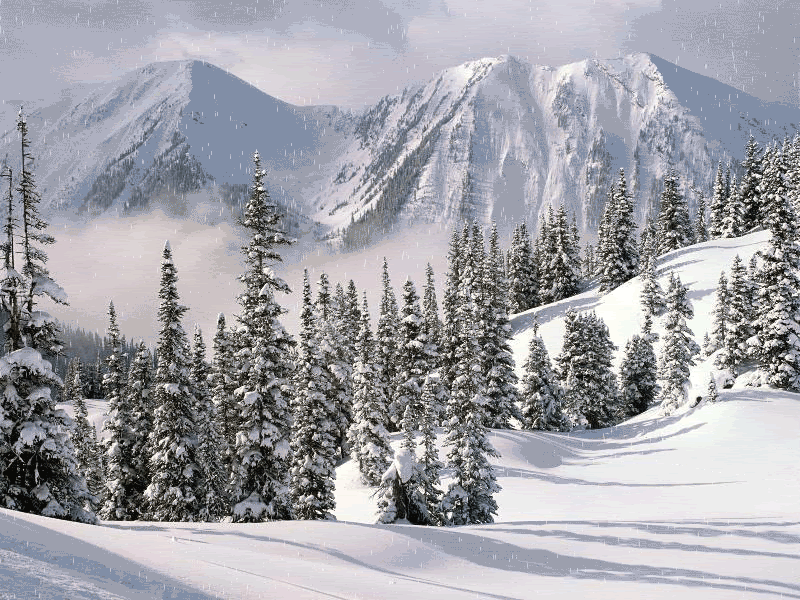 This is book 8 of the Snowed In – Valentine's Inc. series. As I've said in previous reviews, I'm slowly making my way through the series.
Adam's a bestselling author with writer's block. He's under deadline to write the next book in a series but his muse is nowhere to be found. When his best friend asks if he'd be willing to go to his grandmother's cabin in the mountains to check the pipes and other things, he jumps at the chance. Maybe a bit of fresh air and spectacular views will wake his muse up.
Rhys is overworked. He works at a restaurant with a boss who expects Rhys to be at his beck and call. He's burnt out but he's stuck paying his mother's credit card debt so he can't just quit. When his best friend Maddox insists on Rhys taking a weekend for himself, Rhys balks. He'd promised to be on call for his boss in case he needs help. Maddox books a cabin in the mountains anyway, knowing that it's the only way to get Rhys to take a much needed break. He reluctantly agrees, not expecting his GPS to go wonky on the drive as his phone signal disappears the higher in elevation he drives. He shows up at what he hopes is the correct cabin (it isn't) and walks inside and starts unpacking his stuff. Moments later he gets the shock of his life when he hears behind him, "What the hell are you doing here?"
Adam and Rhys have a past. They were close friends who took things further a year or so after Adam's husband had died. After their one and only night of intimacy, Rhys panicked and disappeared without a word. Not just that, he refused to take Adam's calls or even open the door for him when he showed up at his place. He had his reasons for it, though I admit that I wasn't overly thrilled with him as it led up to the truth coming out. Once it did, I kind of understood. I was reading this thinking that it would be some silly reason and I'd end the book rolling my eyes and hating the guy.
His reasons for disappearing from Adam's life were valid. Granted, he should've explained himself instead of running, but I could almost see why he didn't. Seeing Adam again – after knowing how bad Rhys had hurt him – has everything slamming back into him.
A bad snowstorm has come through so they're stuck in the cabin together simply tolerating each other. When the power goes out, it's even worse. Thankfully, Adam's writer's block has taken a hike so he's able to grab his notebook and start writing. They also play a few board games and play in the snow a bit. Little by little Adam's anger starts to dissipate, though he still doesn't know why Rhys took off when he did. When the truth comes out, there's no wasting time. They pick up where they should have never ended before.
I really enjoyed this book, but there were a few things that bugged me, most of which have been mentioned in other reviews.
There are lots of unanswered questions –
How did Samuel die? Rhys met Adam when Samuel was still alive and also got to know Samuel and became his friend. When he died, he and Adam were best friends for a year before they took it further.
Why was Rhys paying his mother's debt?
Why didn't Adam go to Rhys' workplace after Rhys had taken off before? He knew where he worked and could've walked in at anytime basically to force Rhys to tell him why he took off.
How much time had passed between their one night together and them finding each other at the cabin at the same time?
The story was really good and I loved how things were resolved, so my rating didn't suffer because of what I mention above. It's just things I would like to know. This is a good second chance romance. I liked both Rhys and Adam and everything ties up neatly at the end.
I'm sure I'll be checking out more by this author.