Wild Male, Rob Wolfsham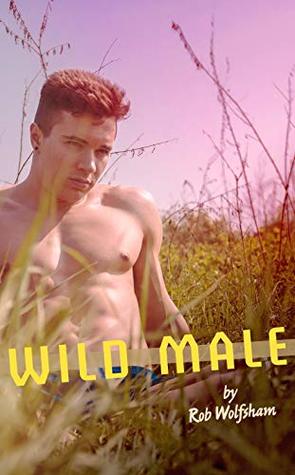 Rating: 4 Stars
Publisher: Indie
Genre:  Gay Erotica
Tags: Short Stories
Length: 87 Pages
Reviewer: Jay
Purchase At: amazon
Blurb:
The loosely connected stories in Lambda Award-nominee Rob Wolfsham's Wild Male reveal a potent coming-of-age for a young man growing up in west Texas. Whether it's a cocksure lacrosse player, a lonely redneck selling junk online, or a conspiracy theorist bodybuilder, the men who collide in Wild Male share a common thread of conflicted hearts reconciling true desires. They long to release who they really are—even if for only wild fleeting encounters.
My Review~
Story 1~Rob's a student in a new shared rental who needs a bed and ends up getting more than a 2nd hand bed off Craigslist. The seller, Texan grease monkey, discovers his not so straight side along with the bed sale. Story comes with the "I fucked a gay dude now what?" moment and some humour when a housemate walks in on Rob being pegged. Will there be more sex with grease monkey when the wife's away? Funny moments and the sex read real.
Story 2~ Jordan White's in Rob's writing class and he's hot because why? He's masc with a meathead haircut and bulked up bod. He's interested in dissonance between a priori and posteriori and philosophy (hell if I know) but mostly Bowflex and weed and Sitchin. This story was off its face and Jordan out there. From the tiny amount of  philosophy I saw at uni you need weed smoking to get through and this dude's on it. ?  It's all too smart for me but the story's a cool idea with a mysterious ending and some crazy hot and plain crazy fucking.
"You should know, student," he panted into my ear, "that I haven't told you everything yet."
I grunted.
"I am part Nephilim, like Plato," he said. "The blood of giants is in me. That is why we'll survive."
His insanity thrilled my body. I should have shoved him off and ran out the door, but I couldn't stop this muscular fuck, not for anything.
Story 3 ~ Rob's a skateboarder who gets homophobic shit tossed at him by Max Weston the lacrosse jock. Then he goes home and jacks off thinking about pain being inflicted by the athletic asshole and his team mates. Each to their own but I don't always agree with if they yell faggot and HIV at you loud enough they must be closet gays and gagging for it. Who wants em? Just quit that shit! Anyhoo. Rob's fucked up and Max is a total flog, and the teacher's a perv. No mate!
Story 4~ Rob's on a road trip from Texas and sold his things on Craigslist. Craiglist is Rob's friend. 🙂 He sees that a friend and ex fuck bro's band is in DC and heads over. Bryce asks if it's because Rob remembers them hooking up hard and hot in college after his football games. BJs and company's for the rest of the road trip. He shoots. He scores!
Story 5~ Rob's driving across Texas prairie from Lubbock to Dallas for his his bff Angela's wedding because he's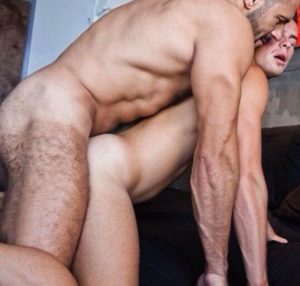 gonna be the bridesmaaan. Her family like to drag that word out. Angela's mum is nosy and racist, her dad has an eye patch. One-eyed Peter! Heh! Rob's thirsting after the dad and Angela's telling Rob not to fuck him while telling her fiancee he probably will.
"I heard you guys laughing. What's so funny?"
"Nothing. Rob is going to fuck my dad," Angela said.
"Cool," Jared said with a shrug.
Who puts the C in cray-cray? Ang's family! Story #5 has awesome scenery and people and ideas but the sex wasn't 100% my fave.    
This one's for you readers who like stomachs slapping balls, balls slapping stomachs, male aroma, hairy or shaved holes opened up by tall guys, hairy guys, masc guys, straight for gay fantasy guys. Guys with girlfriends or wives. I'm not gonna fault the bloke stroke capacity of Wild Male cause it's genuine gay erotica. Rob's the lead and he's young and raring and the sex was opportunistic and raw.