Exile: A Loyal Knight and His Sire, Emily Aremori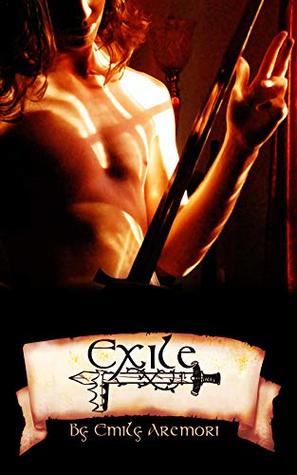 Rating: 4 Stars
Publisher: Emily Aremori
Genre: Gay Romance
Tags: Historical Gay Romance, Short Story
Reviewer: Cindi
Purchase At: Amazon.com
Blurb –
When prince Audri is exiled to a withering castle on the outskirts of his kingdom, his loyal guard, Sir Rowan, follows him. Rowan has loved Audri for as long as they've known each other, and in exile, his desires will be tested.
Review –
A prince who dared stand up to the king.
His knight and protector who defended the prince.
Both exiled from the kingdom.
Both secretly harboring feelings for the other.
A jerk king and his even bigger jerk adviser.
Prince Audri and Roman are exiled to an old and dusty castle on the outskirts of the kingdom. Audri, the only living heir, is convinced that he'll never be allowed back. Roman's convinced otherwise.
The castle is much smaller than what both men are used to. Audri used to go there as a child but hasn't been back in years. There's a very small staff, around five people, who do what they can with what they have.
As time goes by Audri and Roman get closer. They're not quite friends but Roman stops being so formal.
As soon as things start to get a little hot and heavy between the two there's drama from the outside.
That's all I'll say about the story as a whole. It's short and I don't want to give everything away.
This is a really good story for it to be the author's first one published. There's a slow build between Audri and Roman that was written very well. It's not all sex, sex, and more sex, and it doesn't need to be. When they do finally get together it's totally worth the wait.
I look forward to seeing what else the author puts out.