The Freshman, Louise Collins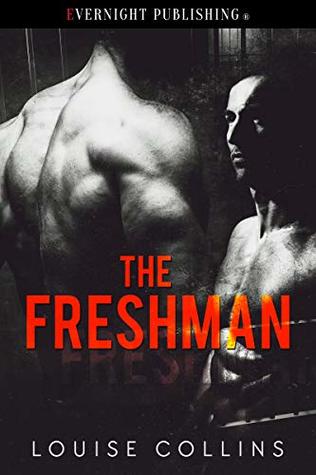 Rating: 3.5 Stars
Publisher: Evernight Publishing 
Genre:  Gay Romance
Tags: Prison Setting, Inmate and Prison Warder Romance, Moral Ambiguity, Slow Build
Length: 165 Pages 
Reviewer: Kazza
Purchase At:  amazon, Evernight Publishing 
Blurb:
Nate Mathews is a murderer. Alfie doesn't know the details of his crime, and he doesn't want to. All he knows is Nate Mathews is evil, and his colleagues at Larkwood prison shudder at his name.
But Alfie has caught Nate's eyes, and they start flirting in the early hours. It's forbidden, terrifying, but arousing too. One whisper of 'Freshman' from Nate, and Alfie's stomach flutters, and his pulse increases. Alfie knows if he reads Nate's file his attraction to the criminal will turn to disgust, but he can't bring himself to do it. He likes Nate. Nate makes him feel wanted, and that's a first for Alfie.
Is Nate genuine? Or is Alfie destined for heartbreak…
Review:
The Freshman was released in 2018 and there are plenty of reviews on Goodreads already. Not a bad read if you like a degree of moral ambiguity and a prison romance, of sorts, between an inmate and his prison guard. It's not especially dark. However, it does have an unreliable narrator, in my opinion, and begs the question, how will this end?