Blog Anniversary Author Post + Giveaway: Harry F Rey

Happy birthday On Top Down Under Reviews!
What an achievement to make it eight years of reviewing books. Indie authors like me simply wouldn't be able to function without review sites like On Top Down Under – so thank you for everything you do, and the readers who keep on reading!
***
"If you ever have sex again, you can go to prison."
That's the first thing the nurse told me as a newly diagnosed 22-year-old. Some people don't remember their diagnosis date. I'm not so lucky: it was my birthday. The doctor was dead against starting treatment. 10 years ago, they didn't put you on treatment straight away. You had to wait until your CD4 count dropped below 350, basically until you started to get sick. Every clinic visit was like one more nail, one more mile post along the road to the horrors of 'the pills.'
As weeks of torment dragged into months then years of misery, I didn't much care about the ghostings, the unanswered messages or, even worse, the pity dates. I just wanted someone to talk to. I used to spend whole nights trawling the chat rooms buried away in the darkest corners of the early 2000's internet searching for someone like me, just to talk to them. I didn't care about how they got it or if they'd found love. I just wanted to know, "how long do you have left?"
It took years to learn about what undetectable meant. I hadn't even heard the word until I eventually met a researcher who explained to me what undetectable = untransmittable even was. It was life changing. I went straight to the clinic and demanded to start treatment straight away. Just twenty-one pills later, I was undetectable. That's all it took. The virus in my body was untransmittable. Treatment prevents transmission. Suddenly I no longer felt like a walking bag of used needles. I wasn't toxic anymore.
Four years ago, I married my husband, who is HIV negative. The week after our wedding, I sat down to do what I'd always wanted to do; to write. Not just my story, but the stories of other people like me. I haven't stopped since.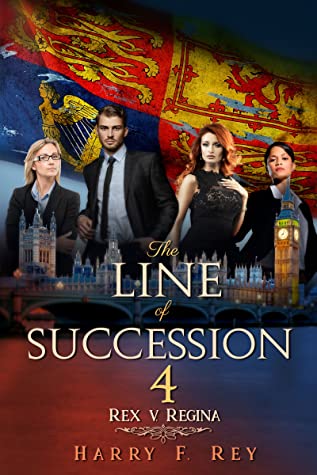 The story closest to my heart is my gay royal romance series The Line of Succession, which is the story of a long-term gay couple dealing with closets and life and love in the public eye. In the fourth instalment of the series out on the 16 October, one of the characters is diagnosed with HIV.
I wanted to write about a diagnosis from the point of view of how a diagnosis should be handled. The character is fortunate to be diagnosed at the clinic in Dean Street, London, by a doctor who offers reassurance and support. I wanted to imagine what that might be like, and reassure others who have been through it or are afraid to go through it they deserve to be tested and treated in a warm, caring and supportive environment. And that they deserve to be told the truth. While on effective treatment, HIV has no discernible impact on your overall life expectancy. Being undetectable means there is zero risk of transmission to a sexual partner. Not almost zero. 0%. It's an absolute zero. Undetectable = Untransmittable. You can't pass it on.
As an author and lover of gay literature some of my favourite books hark back to the dark days that we've been through, such as Christopher Coe's Such Times or Alan Hollinghurts's The Line of Beauty. But in contemporary literature, the modern-day realities of life with HIV are sorely missing.
When I was at school, you couldn't find representations of gay relationships in popular culture for love nor money. I'd have to watch reruns of Queer of Folk on Channel 4 to see anything like that. But there's been a big change in recent years – beyond anything I could've imagined happening. That should clear the space for discussions about HIV representation in books and on television. Having to get an HIV test, accessing PrEP, living, dating and loving with HIVHIOVHIV are still big issues in the gay world and we aren't hearing or seeing or reading nearly enough about them.
There is very little representation of U=U in literature and in popular culture, and in gay romance in particular. When HIV does crop up in a story, more often than not it's a plot twist which does more harm than good. We're still battling with ignorance and silence. U=U is still hard for many in the medical community to grasp, so no wonder it is harder for the general public and popular culture to understand. Even my publishers who are no strangers to gay romance novels sent me a note thanking me for educating them about the modern realities of HIV in the fourth book of the series.
It just redoubled my belief that we deserve our own love story and we deserve to have our stories told and seen in the world. Stories should not just include U=U but also things like PrEP which people are still fighting for.
The story of AIDS used to be told in words of victimhood, of shame, of fear, of vastly shortened life expectancies. But that's not how HIV positive people live, or love. We have our own stories, and it's about time we tell them. I hope you enjoy this one.
Harry F. Rey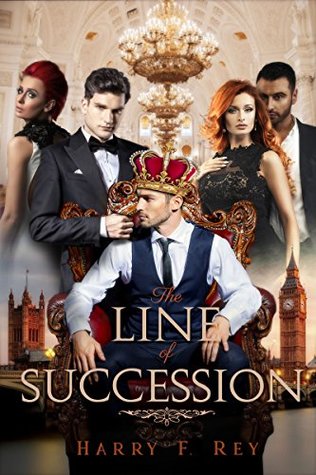 Families are built on secrets, but when it's the royal family, the stakes-and the secrets-can be deadly.
Fifteen years ago, Prince James's father, Prince Richard, was killed in a mysterious helicopter crash, along with his secret Irish lover. The young James became heir to the British throne over his twin sister, Princess Alexandra.
With Queen Victoria II turning ninety, James's personal life, now that he's thirty, has come more into the public spotlight as he's expected to marry and produce an heir. Known for his playboy lifestyle, he'd gladly accept that reputation to hide the truth that he's gay and in a secret long-term relationship with his best friend and press secretary, Andrew.
His twin sister knows his secret, and plans to use it to create a scandal that will help her take the crown for herself, but her plans rely on trust, and she will soon learn her allies are not as trustworthy as she thought. Will James win his throne, while keeping the love of his life? Or will the monarchy topple in the face of naked ambition and public scandal?
The Line of Succession is a 38,000 word erotic romantic drama. If you love TV's The Crown or The Royals, then you'll love this deliciously sly royal drama filled with sex, secrets, and lies.
**GIVEAWAY**
This giveaway is now over. Congratulations to PJ.
This giveaway is for Harry Rey's The Line of Succession Book #1 in 1 x e-book. This is one of my favourite series, so start at the beginning with this giveaway. For your chance to win enter by Rafflecopter or by leaving a comment below. This giveaway finishes 10 days after the post date. Good luck!
Buy link at Deep Desires Press: Rex v Regina Buy Link 
The Line of Succession 4: Rex v. Regina is out on 16 October 2020 from Deep Desires Press and available in e-book and paperback.