No Quick Fix (Torus Intercession #1), Mary Calmes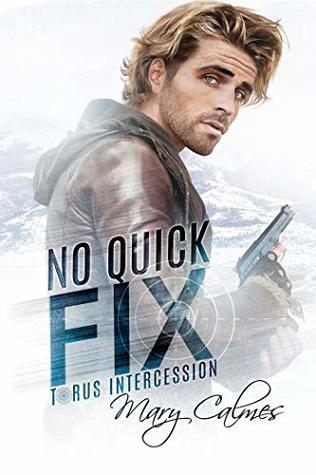 Rating: 4.5 Stars
Publisher: Mary Calmes
Genre: Gay Romance
Tags: Contemporary, Bi Character, Family/Kids, Humor, Romance, Series
Reviewer: Cindi
Purchase At: Amazon.com
Blurb –
A retired SEAL is about to face his toughest assignment yet. As a nanny… 
Fixer. Bodyguard. Advocate. Brann Calder is expected to play all these roles and more as a member of Torus Intercession, a security firm guaranteed to right what's wrong. In the military, catastrophe was his specialty. Five months out of the service, Brann is still finding his way, so a new assignment might be just what he needs. Unless it includes two things sure to make a seasoned, battle-trained veteran nervous: life in a small town, and playing caretaker to two little girls. 
Emery Dodd is drowning in the responsibility of single fatherhood. He's picked up the pieces after losing his wife and is ready to move on now, hopeful that his engagement to a local patriarch's daughter will not only enrich his community but will grant his daughters some stability too. 
The only thing standing in Emery's way is that he can't he seem to keep his eyes—and hands—off the former soldier he's hired to watch his girls until the wedding. 
Emery's future is riding on his upcoming nuptials, but being with Brann makes him and his family feel whole again. Too bad there's no way for them to be together. 
Review –
It's been a long time since I've read a new Mary Calmes book. Almost 7 years to be exact. That's nothing against the author. She wrote one of my all-time favorite books, Frog, that I've read many times over the years. Most of her books have one character who's a little too perfect for me. It's never both main characters. It's always just one and that one is usually down on his luck in some way. I'm not saying that's always a bad thing, nor am I saying there's anything wrong with having those types of characters. It just wasn't my thing after awhile.
One thing I do love is a book with kids and about family. No Quick Fix has two, Olivia (6) and April (8). They were adorable. Olivia was downright hilarious throughout most of the book.
Five months out of the military and Brann is working for Torus Intercession, a security firm. His new assignment has him going to Montana to be a nanny to Olivia and April while their father (Emery) handles other responsibilities that pull him away from the girls. A widower of three years, Emery's life is chaotic. On top of trying to be a parent, he's a high school English teacher, sits on the board of his late wife's family business, and is planning a wedding with the daughter of one of the town's most esteemed citizens.
It's pretty obvious right off that the wedding will be for business purposes only, though the bride-to-be seems to want more if the lavish wedding she's planning is to go by.
Brann is a retired Navy SEAL. I kept thinking that maybe he was going to Montana to watch the kids due to some kind of threat. I know what the blurb says, but I still kept expecting it to be more than him just being a nanny when it was obvious he knew very little about kids. There was a favor involved. I get that. And I even understand why his boss sent him specifically. However, it doesn't make a lot of sense that he wouldn't be questioning things a little more. Even so, it worked.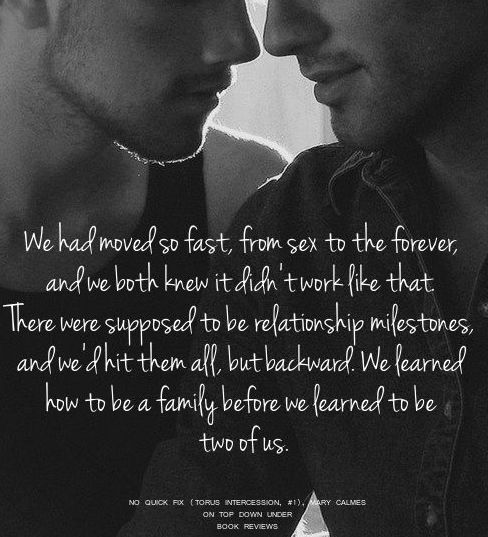 Brann is a hit with Emery and the girls almost from the minute he walks in the door. Olivia loves him right off. It takes a little while for April, but before long, she's loving him as much as her sister. He and Emery quickly become friends, though Brann would love for it to be more.
Within a couple of days Brann has met the neighbors, saved a woman who was being attacked, defended Emery when a bully came after him at a soccer game, and charmed everybody he came in contact with (except the attacker, obviously). He did a lot more than that but if I listed everything he did in the first day or so you'd probably call me a liar. Suffice it to say that he was a hero, a hottie to the town, and an around amazing nanny. 😉
As for Emery, engaged or no, he was seriously throwing out some mixed signals. The way he touched Brann wasn't a casual pat on the back or arm on occasion. It was cupping his cheek with his palm, resting his hand on his lower back, and leaning in closer than is appropriate for anybody, much less a "straight" man who's in the midst of planning his wedding.
I do need to stress something. There's NO cheating in this book. None.
I thought it was very nice when Brann and Emery eventually did get together. I loved Brann's interactions with April and Olivia. I found myself laughing out loud a lot. Emery's an amazing dad, just really busy.
There's a little bit of drama thrown in to make things interesting. I can't say I was overly surprised over how that played out.
I only had a couple of real issues with the story. Even Brann's 'being so perfect' didn't really bother me too much. There's a serious slow burn with Brann and Emery. As in, I kept looking at my Kindle to see what percentage was left and wondering if they'd have time to do anything. When it did happen it felt rushed. I get that certain things had to be resolved first, but it took too long in my opinion. I also had a problem with Emery a couple of times. He waited too long (re: the slow burn I mentioned) to handle certain things, making him appear to be a doormat, and I'm not referring to with Brann. When something happens between the two men (unfortunately, I can't say what), I didn't like the way Emery handled his part of it. In the end, everything worked out okay and they got their HEA.
Another thing I should note is that this is not a gay-for-you or even an out-for-you story. Saying anything beyond that will give too much away.
Overall, a nice romance. I'll be reading more in the series when they become available.