Marked: Myron (The Foster Brothers #0.5), Nora Phoenix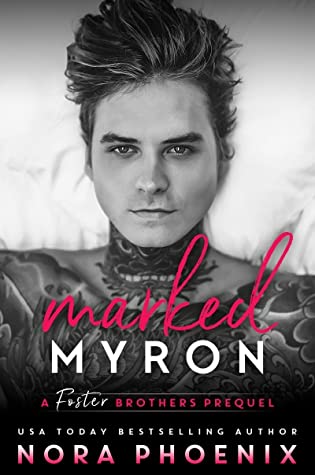 Rating: 4 Stars
Publisher: Nora Phoenix
Genre: Gay Romance
Tags: Contemporary, Age Gap, First Time/OFY, Opposites Attract, Romance, Series, Short Story
Length: 69 Pages
Reviewer: Cindi
Purchase At: Prolific Works Freebie
Blurb –
A crazy bet has tattoo legend Abel offering his big, hairy ass to the one man he can't get out of his head: newcomer Myron. For a tattoo, though anything else is definitely on the table as well. Half his age and size and bossy as can be, Myron should not be Abel's type, if only because he's a man and Abel has always thought he was straight. Yeah, not so much. Myron has gotten under his skin, and now Abel wants him on his skin as well…and in his life. What starts as a drunken bet becomes a scorching hot encounter. Myron makes it clear that's all he wants, but Abel needs more. He'll do whatever it takes to tame Myron, even if it means letting Myron be on top of things…
Review –
This was short, sexy, and sweet, and the perfect prequel to a new series.
Abel and Myron are as different as night and day, with the exception of both men being popular tattoo artists. Abel's a big bear. Myron's a little guy. Myron's at least a decade younger than Abel's thirty-six, so there's an age difference. Until he met Myron a couple of years before, Abel always identified as straight. Myron's out and proud. Abel's a sweetheart. Myron, not so much. He's more grumpy and pissy (as described in the book) than not. Abel goes with the flow. Myron's a bossy butt.
Myron stared at him for a few seconds longer, as if he expected Abel to cower under his menacing look. It made him laugh, though he manfully held it in. As if he would ever be afraid of someone who looked like a fucking elf.
Apparently, after a few too many shots, there was a bet between the two men that Abel purposely lost. That bet? Myron can tattoo anything he wants on Abel's ass, the only place on Abel's body other than his face without ink.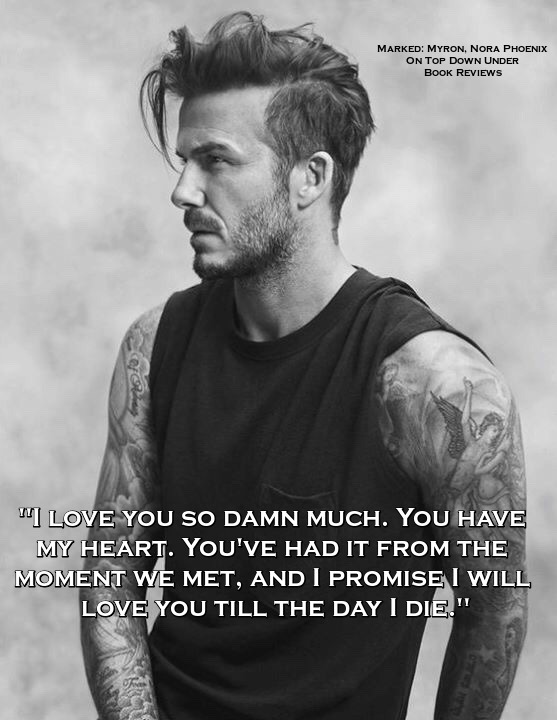 Well, the tat takes a little while to happen, but Abel puts himself out there, telling Myron his ass is Myron's for the taking – in any way he wants. *smirk* Myron's all about taking him up on that, though he's a bit confused because, again, Abel's straight, right?
They have sex, with Myron being 100% in control, which is perfectly fine for Abel. He's been head over heels in love with Myron for two years. He'll take what he can get. One sexual encounter turns into more, and before they realize it, they're in a relationship. Of course, Myron doesn't call it that because that would be him giving up control. Abel eases his way into Myron's life and heart without Myron realizing exactly what he's doing until it's too late. I loved that.
They were totally in a relationship. 😉
It just takes a little bit of time for Myron to figure that out. And how sweet it was when it happened.
The story is short so I can't say much more than I already have. I loved Abel right off. Myron was a bit of a grumpy butt, but I liked him early on too. It was easy to see that he was the way he was in order to guard his heart.
I love Nora Phoenix's books. It's been way too long since I've read one of her series.