Gideon (Finding Home #3), Lily Morton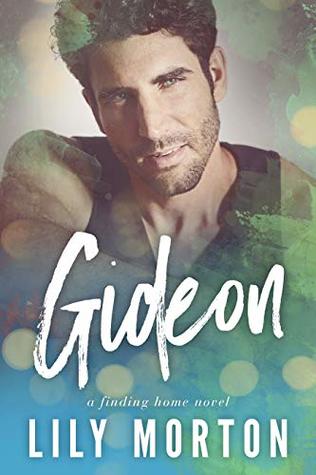 Rating: 3 Stars
Publisher: Lily Morton
Genre: Gay Romance
Tags: Contemporary, Age Gap (12 Years), Entertainer (Actor), OFY, Romance, Series, Slow Burn
Reviewer: Cindi
Purchase At: Amazon.com
Blurb –
Gideon Ramsay is so far in the closet he should be a talking faun.
A talented, mercurial, and often selfish man, Gideon has everything he should want in life. Fame, money, acting awards – he has it all. Everything but honesty. At the advice of his agent, Gideon has concealed his sexuality for years. But it's starting to get harder to hide, and his increasingly wild behaviour is threatening to destroy his career.
Then he's laid low by a serious illness and into his life comes Eli Jones. Eli is everything that Gideon can't understand. He's sunny tempered, friendly, and optimistic. Even worse, he's unaffected by grumpiness and sarcasm, which forms ninety percent of Gideon's body weight. And now Gideon is trapped with him without any recourse to the drugs and alcohol that have previously eased his way through awkward situations.
However, as Gideon gets to know the other man, he finds himself wildly attracted to his lazy smiles and warm, scruffy charm that seem to fill a hole inside Gideon that's been empty for a long time. Will he give in to this incomprehensible attraction when it could mean the end of everything that he's worked for?
From the bestselling author of the Mixed Messages series comes a story about a man who needs to realise that being true to yourself is really just a form of finding home.
This is the third book in the Finding Home series but it can be read as a standalone.
Review –
I was very blunt in my review of my opinion of Gideon in Milo. He was a horrible human being. I didn't care one iota what issues he'd suffered in his past to make him that way. You have a choice to be kind. He chose not to be – to his own brother. He was jealous and he was selfish. I'm not going to lie. I didn't want to read his story. I only did because I wanted to finish the series and because a lot of my Goodreads friends who didn't like him before did in his own book.
I could try to take the Gideon I met from the last book out of the equation in my head and have a totally different opinion of him in this one. Unfortunately, that's impossible because the Gideon of the last book plays a huge part in the Gideon in his own story. He even states to Milo at one point that while he's sorry for what he did to him with regard to his relationship with Niall, he would still have acted the exact same way now if he could go back in time and do it again. That doesn't tell me he's a good person or even slightly remorseful. It tells me that he's only ever cared about his own happiness. He was unfair to Milo most of his life when the way his parents treated them wasn't Milo's fault. It was beyond Milo's control. I get that the author's goal was to show that some people can change and they can do it drastically. Gideon did change a lot and it was nice watching that. However, I will always feel that the way he treated Milo and the way he went on and on about how Niall was in bed in Milo was out of line and inexcusable. If he was truly remorseful now, he'd had genuinely been sorry for how he reacted when he found out that Niall and Milo were in a relationship.
Now to my review.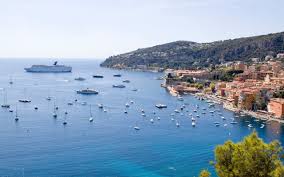 Gideon, thirty-nine, is a famous actor. He's also closeted but he takes a lot of stupid chances. A few years older than his younger brother Milo, he's never been close to his family. Milo had a bad stutter after an accident when he was five so the parents focused more on him than their oldest son who was sent off to boarding school in the same city when he was seven. The only people he ever really got close to (though I say that lightly) were Silas (from Oz) and Niall (from Milo). He never had sex with Silas (thank God or that would've killed my opinion of Silas) but he did with Niall. All that is discussed in my review of Milo so I won't do it here.
It's another night in another town with alcohol, cocaine, and random sex partners. Tonight it's all about Christian (a fuck buddy as long as Gideon's always paying) and another guy. Gideon's already wasted before he even makes it into the hotel room, where Christian and the other man don't even bother waiting before they're getting started. Gideon, after no food for days, and too much alcohol and drugs, collapses. He'd had the flu that wasn't treated that turned into a severe bout of pneumonia. When he wakes up sometime later, he's in a hospital being hovered over by Milo and Niall.
While Milo was shy and timid in his own book, he definitely wasn't in this one. As Gideon's next of kin he puts his foot down and makes sure his brother gets the help he needs, fighting Gideon's manager (Frankie) every step of the way.
Frankie is the reason Gideon's still in the closet. He discovered him when Gid was seventeen and has forced him to keep his sexuality out of the public eye. Frankie's a big homophobe and is convinced the roles and money will stop coming in if Gideon comes out. Frankie was the perfect bad guy but he doesn't stand a chance against Milo. A nurse is brought in to take care of Gideon as he recovers. The nurse hired by Frankie who he thought was female who he could use to his advantage when he pushes Gid's story to the press? Not even close. Ellie is actually Eli, a twenty-seven-year-old gay man. 🙂 What was even funnier is that Milo booked Gideon on a golden oldies cruise to recover because he can't fly because of his lungs. That was quite hilarious because Gideon is known as being a difficult wild child. What he didn't expect was Eli who didn't fawn over him or let him get his way. Eli was firm and didn't put up with Gideon's attitude. Their banter was hilarious.
So they go on the golden oldies cruise and little by little Gideon starts feeling better. He's not allowed alcohol on the cruise, but I'm guessing he wasn't actually an alcoholic because he's allowed to drink wine and beer later. Gid and Eli become good friends, especially after Gid finds out that Eli is gay. Gideon comes out to him in kind of a funny way. There's a lot of serious attraction but nothing can be done about it. Eli will not risk his job by sleeping with a patient.
I can't not mention Constance, one of the older ship passengers. She was so hilarious. I couldn't stand her nurse who was all grabby hands with Eli, but I loved her. She was never without her vodka and joints. I adored her.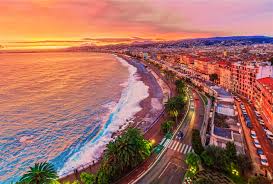 The cruise ends and Eli and Gideon have to part. Gideon is a lot better physically and has gained weight. There's no reason for them to stay together now. It was sad when they separated because they both knew something was happening between them. Eli makes him a deal. If Gideon is still interested after four months pass, they can try to have something together. It's four months because Eli makes a point in accepting jobs in Dubai that will keep them away from each other (and temptation) during that time.
Gideon moves into a home on Silas's family estate, close to Silas and Oz and Milo and Niall. For the first time ever, he's living alone. He's not partying, filming, or trying to get his next role. At first, he's not sure how to deal with it but with once weekly emails from Eli he pushes through and ends up enjoying his time. He gets closer to Milo and he meets and becomes friends with Oz.
And then the four months are up.
I loved when these two came together again. Eli is no longer Gideon's nurse so they can be together. Gideon is still in the closet but he's secreted away from the press so they can be together without worrying. Everything is going beautifully. Eli is getting to know Gideon's friends and is falling in love with Gid. He knows that he's a famous actor and can't come out yet, but he's willing to keep the relationship hidden if necessary.
Until one day they can't. The press gets wind of something that happens at the estate and things are on the verge of blowing up.
And this is where the horrible manager Frankie comes back in. Frankie is not a good person but Gideon keeps him as his manager because Frankie discovered him when he was a teen. And it's easier just to let things go than be forced to handle them on his own. Everybody – Milo, Niall, Silas, Oz, Eli, all people he comes in contact with – hates Frankie with a passion and with good reason. It's obvious he's not done right by Gideon and Gid has been forced to hide his true self when he's wanted to come out. Asa Jacobs – from Deal Maker (Mixed Messages, #2) – is a successful actor who has been openly bisexual since the beginning of his career. Frankie doesn't care. All he cares about – because he's a homophobic jerk – is Gideon pretending to be the womanizing bad boy who keeps bringing in millions with his movies and other acting roles.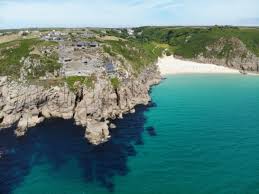 There's obviously more to Frankie than just being a homophobe. He even threatens to destroy Eli and his career more than once. Thankfully, Gideon has finally grown a pair with his manager and does something major to get him out of the picture.
Milo and Niall are in this quite a bit, especially Milo. I liked Milo this go round. No longer the sweet and somewhat quiet man from his own story, he jumped in when needed and handled things. He took no b.s. from Frankie or even Gideon. Oz and Silas from Oz were also in the book. Oz and Silas will always rank up there as one of my favorite fictional couples ever and their story has been placed on my comfort list of books I'll reread over time.
I loved the ending. The way everything came together and the way Frankie was dealt with was perfect. There's also an epilogue that takes place seven years later.
As with the others, there's a short story on the author's website with Gideon and Eli, When Gideon Met Asa. It takes place days after the last chapter and several years before the epilogue. It won't mean that much if you've not read Asa and Jude's story from Mixed Messages. It did to me because I have read that book and loved it.
My short review of that is below.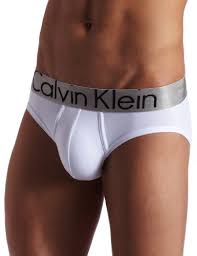 I'm just leaving a couple of quotes from the short story. I adore Jude and Asa, so there you go. Asa and Jude have invited Gideon and Eli to stay with them for the weekend so Asa and Gideon can discuss a role that Asa has offered Gid. Below takes place right before and right after they meet.
It should also be noted that the Calvin Klein model has nothing to do with this story. I put the photo up because, duh, it's a Calvin Klein underwear model. 🙂 It's also because Jude was modeling for CK when he and Asa met back in their story.
"Gideon Patrick Ramsay, are you nervous?"
He slumps. "Yes, totally."
"Why?" The amazement must show in my voice. "It's only Asa Jacobs. As far as I know he doesn't wear a crown." I pause. "Although if he wore it naked, I certainly wouldn't complain."
"What is the fascination with that man?" he says testily. He glares at me. "I'd just like to remind you that my box office returns are much bigger than his."
"It's not the size of your box office returns, it's what you can do with them," I say serenely. "Can his returns make toast because it's a certainty that yours can't."
~~~
Jude turns to Gideon. "Well hello, Gideon Ramsay," he drawls. "Nice to finally meet you with your clothes on."
Gideon blinks and Asa sighs. "He watched Arthur and Guinevere last night and he had control of the remote. We seemed to spend a very long time with the screen paused on the image of you naked. Apparently the remote was malfunctioning."
Jude chuckles. "We've got to work on your trust issues, Asa."
"Let's do it at the same time as your perving on guest issues."
He shrugs happily. "And yet you still give me Gideon Ramsay. Asa, you giant tease." He winks at me and I laugh. 
"Sorry," Asa says to Gideon but he shakes his head. 
"I can't blame Jude. I suppose when you've had hamburger for so long, an expensive steak must be very appealing."
Jude grins at him as Asa throws his head back and gives a deep laugh. He slaps Gideon on the back. "We're going to get along just fine."