Blog Anniversary Giveaway: H.L. Moore

Today we have H.L. Moore helping us celebrate our 8th blog anniversary by generously giving away copies of her series books Heart of Dust and Soul of Ash to one winner. Another Aussie on the blog anniversary makes me happy. I haven't read these books yet but they both sound intriguing, I also love those covers, and discovering new-to-me-authors is an absolute bonus.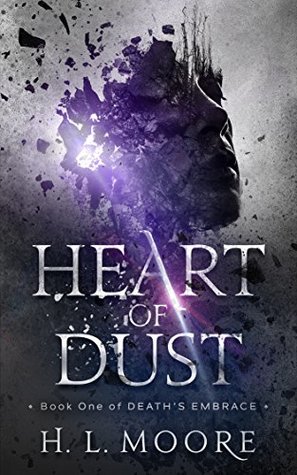 "Doran had a problem, and it wasn't that he'd been stabbed."
Iole City is in turmoil. Doran Ó Seanáin, leader of the Black Lung Gang, is determined to bring the Lord Archon – Iole's tyrannical ruler – down for his brutal treatment of the miners. But Doran has more to deal with than getting stabbed, a stalemate and city-wide lockdown that's seeing his gang of ex-miners being slowly starved out of their base – his daughter Grace has turned against him, and the weight of his wife's death two years prior haunts them both.
Things start to look up when he's inexplicably drawn to Nathaniel Morgenstern, the apotheker with a mysterious past he owes his life to, but Doran is in way over his head. The fate of the mines hangs in the balance; the clock is ticking and the Archon is closing in. Doran's plan to break the cycle may very well be his last.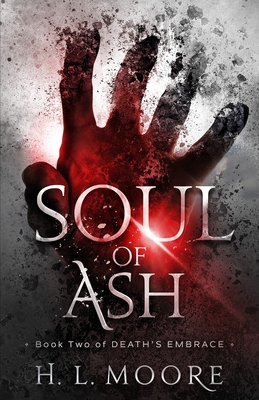 'You can run, but you will never be free.'
Half a year after the events of Heart Of Dust, Doran Ó Seanáin now finds himself trapped between two worlds while belonging to neither. Held in contempt by the upper class for the turmoil he caused during Archon Bryson's reign and resented by the miners for selling out, Leonora Darkwater's bid to purchase the mines from the crown may be his salvation. But the offer is far more complicated than it appears, and the only person Doran trusts is the same man who threw his life into chaos.
Haunted by his past, held hostage by his debt to the Archon, and a slave to the poison that keeps him alive, atonement feels perpetually out of reach for Nathaniel Morgenstern. Too much damage has been done and too much has gone unsaid for time alone to heal the wounds between him and Doran.
Unfortunately, time is the one thing they don't have as their lives collide once more. There are vipers in Arajon; the mines aren't finished with Doran, and the sand in Nathaniel's hourglass is running out. 
**GIVEAWAY**
This giveaway is now over. Congratulations to Debra. 
H.L. Moore is generously offering 1 x 2 e-books of series books Heart of Dust and Soul of Ash. Rafflecopter giveaway for both or leave a comment below. Entries close 10 days after post begins. Good luck! 
Author Bio:
H. L. Moore is an Australian Jewish author. She is an avid reader and writer, particularly of science fiction and fantasy. Ever since she was old enough to read, she has wanted to be an author.
She holds a Master of Arts in International Relations (2015) and a Bachelor of Media in Communications and Journalism (2012), both from the University of New South Wales.
Say hi to H.L. Moore: