Erotic Robotic Companion 1 & 2, Katie Lewis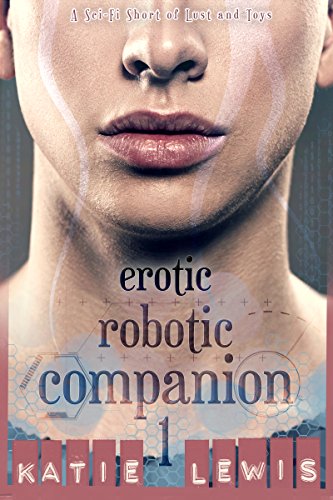 Rating: 3 Stars (Over 2 ebooks) 
Publisher: Self Published 
Genre:  Gay Erotica
Tags: Futuristic 
Length: 24 Pages + 38 Pages
Reviewer: Jay 
Purchase At:  amazon
Synopsis:
Calix, a young engineer, has landed his dream job at Unity Tech. When the company's handsome owner, Mr. Orion, gives him a special assignment, Calix is awed by the man's presence and eager to please. But when he realizes his new duties involve a room full of futuristic sex toys, will Calix be able to stay removed, or will he lose himself in pleasure? More importantly, what does Mr. Orion want?
This futuristic, sci-fi romp is part one in the Falling for Gravity series.
My Review~
Book #1 was a quick Zon freebie that's space erotica? Kinda. Gotta give everything a try right! ? Calix is a genetically engineered tube born dude. He gets a job at Unity Tech outta thousands of applications for the biggest company in a galaxy far far away. Mr. Orion the Unity Tech owner even knows his name and asks if he wants a job in the synthetic robot lab which is tech code for sex toys.
Calix gets sterilisation showered and sponged by artificial hands that are really good and make him horny so then he gives the Pleasure Putty a ramming. Pleasure Putty is sentient adult putty that responds to voice commands and sexual desire. I got this short thinking it was strictly gay but the putty takes on a woman's shape, I had to think sentient arse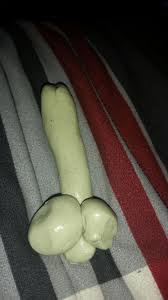 fleshlight fleshlight  flesh~light! the whole time he was pounding the putty ? which moans and slicks up. Mr. Orion comes in at the end [creepers be creeping] and says he wants to watch the whole nine yards when Calix does it next time. Mr O's got the hots for young white haired tube dude 😀 Book #1 was OK but not 100% me. Book #2 next and here's hoping for gay erotica. To Mr. O and his pervy putty! Fingers crossed.
Book #2 Calix waits for weeks before being called back to the synth robot lab and tree knots are looking good to him right now. 🙂 Off he goes through the horny sterilisation shower again~ I want one without sterilisation just rubbing and sponging. Mr. CEO Orion is waiting for him on comm link because he's on another planet. Giver and Taker Putty is directed by Mr. O to give Calix a hot time and he directs the Putty sexy times to Calix feinting levels of orgasm. I got nada sexy pix for this review so here's a silly putty penis. 😀
These novellas are both OK. Book #1 is free and book #2 about $1.80 so not bad $ value. The sex is unusual but includes quick orgasm denial. Check it if you think sexed up sentient putty is hot. I reckon it'd sell like crazy IRL. I'd be signing up! 😉  This series is midway between romance and erotica because there's cheesy feels and loving bits. Mr O's a bit of a loved up stalker though. Not complainin' just stating'!