Captivating (Elite Protection Services #2), Onley James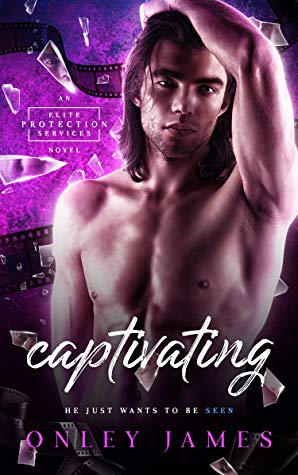 Rating: 4 Stars
Publisher: Self Published 
Genre:  Gay Romance
Tags: Bodyguard & Movie Star MCs, Age Gap, Sociopath, Sweet But Not 
Length: 72,000 Words
Reviewer: Kazza 
Purchase At:  amazon
Blurb:
Jayne Shepherd has spent his life blending in. He smiles. He laughs. He's likable. He's also a sociopath. His emotions are limited. Love, fear, desire don't exist in his world. Until he meets Elijah.
Elijah Dunne had everything. Third generation Hollywood royalty. Child star. Untouchable. Until one man ruined it all. Elijah fled LA to try to forget, but now, he's back on top and back on a monster's radar. Elijah doesn't think he'll ever feel safe. Until he meets Shepherd.
Elijah and Shep only have one thing in common. They both wear masks. Shep makes Elijah feel protected. Seen. Elijah makes Shep just feel. Now that he's had a taste, he's not about to let him go.
Everybody warns that what they have isn't real. Shep is obsessed with Elijah, not in love. But Elijah craves Shep's obsession. He can't imagine life without him. In Hollywood, being a sociopath is more a life skill than a diagnosis. Could Shep be the monster Elijah needs to finally slay his demons?
Review: 
The blurb gives you plenty to go off for Captivating. I'll just add that it's sweet but it has an edge to it. An unexpected turn. I enjoy an obsessive romance and this fits. I especially enjoy certain… gestures. Good reading for those who want something unusual but desire a romance at the core. I just wish the cover was given more thought. I honestly believe if the cover was upgraded to match the blurb, this book would attract further attention.
.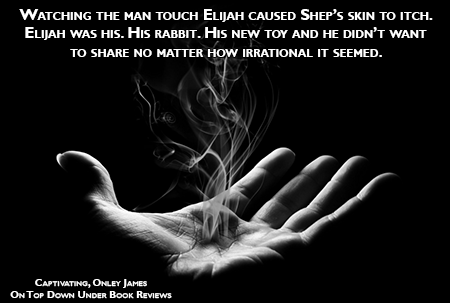 .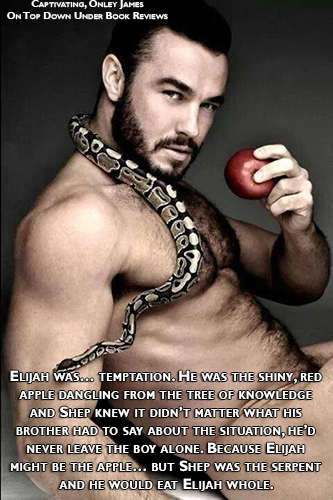 .