Blog Anniversary Giveaway: S C Wynne

S.C. Wynne helps us celebrate our 8th blog anniversary today with a giveaway of 2 e-books of her 2019 Lambda Gay Romance winner, Crashing Upwards. S.C. Wynne has an extensive backlist of books and if you're new to the "MM" or gay romance genre, or you're looking for that next good read, check out the links below. In the meantime,  you can take part in this excellent giveaway as well.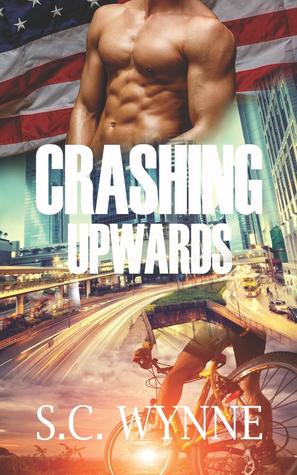 2019 Lambda Gay Romance Winner!
Harper Jones is a professional bike courier, and in his business if you don't ride fast, you don't make money. His apartment has mice, he's barely able to scrape up the rent, but at least he's living life on his terms and doesn't depend on anyone.
Sam Foster is the gay son of a wealthy conservative senator. He's noticed Harper before when he's dropped off packages at his dad's company, but he's never had the nerve to speak to his secret crush.
When Sam accidentally hits Harper with his car, Harper's bike is destroyed and he's injured seriously enough that he won't be delivering packages for a while. Sam decides Harper needs rescuing, and he moves in with Harper to take care of him.
Unfortunately, Sam's politician dad is convinced Harper's a con-artist and he'll do whatever it takes to get him away from his son. 
Say hi to S.C. Wynne:
**GIVEAWAY**
This giveaway is now over. Congratulations to HB and Ginger. 
Today's giveaway is for 2 x e-books of Crashing Upwards by S C Wynne. Enter via Rafflecopter or leave a comment on this post for a chance to win this fantastic book. Giveaway will finish in 10 days of the original post date. Good luck!