Bathhouse Nights, Cameron D. James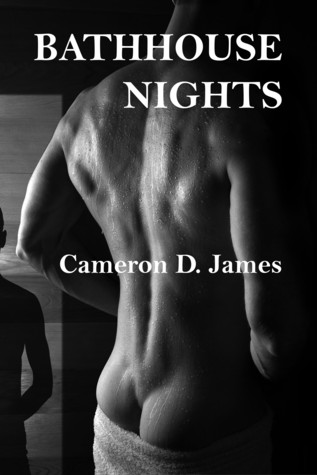 Rating: 4 Stars
Publisher: Indie
Genre:  Gay Erotica
Tags: Cheerleader & Jock
Length: 30 Pages 
Reviewer: Jay 
Purchase At:  amazon
Blurb:
In the bathhouse, anything is possible, especially at night when all the studs come out to play.
For cheerleader Daniel, his dream-come-true is a football jock named Justin, but no one in the bathhouse measures up, no matter how hard he tries to play pretend.
My Review~
Daniel's head cheerleader for the guys and he likes a couple of things~ sex, muscled jock Justin, wanting to top jock Justin and sweaty jock towels. Get that aroma into ya!
I slung the clean towel over my shoulder and grabbed a dirty one from the cart, pressing it to my face, inhaling the sweaty stink of some random guy. My cock went stiff. I thought of that anonymous guy squeezing his ass cheeks together, the way his buns knotted with muscle each time.
There's shower scenes with Daniel sneaking glances at Justin's hot butt and stroking. Daniel fantasising about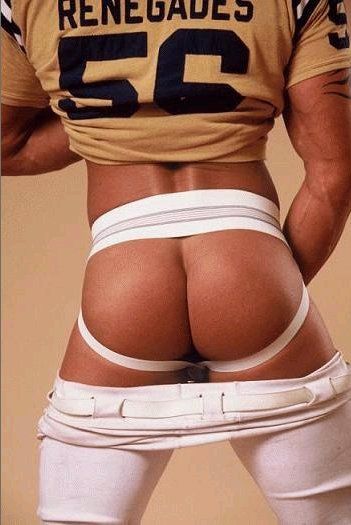 Justin wanting him and stroking. Daniel checking out the action at the bathhouse he hits on the weekends and stroking.  He likes DILFs, and keeps the fantasy alive of topping jock ass. Jock ass Justin.
Fantasy isn't enough for Daniel so when he hits the bathhouse scene on the weekend looking for sex he finds a hot and willing twink who isn't his type, he's a bit arrogant cause he wants muscled  "jock ass!" He's picky AF and got a one track mind. He and the twink make good but it's all about Daniel topping~
After all, I'm not the typical top who adores boyish eye-candy. No, I love jock ass. I love muscles. I love the thought of a strong man on his knees.
The story goes back and forth between then and now, then and now until it's all now with Justin turning up at the bathhouse as a straight curious guy. Daniel's asked to keep his secret. No probs because kerching! there'll be a payoff for sure. Know where this is going? Yeap. Daniel nails his jock ass!
Bathhouse Nights has one hawt cover and is backed up by a short no fuss one hander. Happy bloke stroking!