A Changeling Christmas, Eli Easton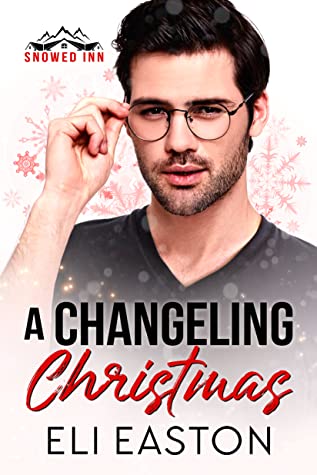 Rating: 4 Stars
Publisher: Self Published 
Genre:  Gay Romance
Tags: Christmas 
Length: 144 Pages
Reviewer: Kazza 
Purchase At: amazon
Blurb:
An avalanche, a quaint Christmas inn, and an assignment to sit on an infamous jewel thief until the cops can arrive. What could go wrong?
Felix can't believe his luck when a perfect stranger offers him the use of a pre-paid cabin at a mountain inn. He'd planned to ignore Christmas this year, working through the holidays in his job as a nurse in a Denver maternity ward. After all, Christmas won't be the same without his beloved mother, who recently passed. But the inn, decked out like a Hallmark movie set, is the perfect place to soothe his heart, rekindle his Christmas cheer, and maybe even find romance? When a gorgeous ex-Marine befriends him and sticks by his side through a whole day of Christmas activities, Felix thinks he's found true love.
Riggs's plans for a ski vacation are buried when an avalanche blocks off the mountain inn where he's staying from the rest of the world. A midnight phone call enlists Rigg's help watching a guy on the FBI's Most Wanted list who is supposed to be staying at the inn. The FBI and the police can't get through until the avalanche is cleared. Riggs steps up to do his duty one more time. But the man who is supposed to be The Falcon, an international thief, has one hell of a Clark Kent type alter ego, because he seems like the sweetest man Riggs has ever met. The more time they spend together, the more attracted Riggs becomes to him, and the more determined he is to make The Falcon reveal his true colors.
Will love prevail? Or will the law?
A Changeling Christmas is a mistaken identity, snowed in together, rom-com romance with all the Christmas feels. All the books in the Snowed Inn collection are standalone stories and can be read in any order.
Review:
This novella was so sweet, and mostly because of adorable, self-deprecating Felix. He is the sweetest guy, one you'd be so proud to take home to meet mum. Speaking of, his mum has passed away and she and Felix were really close. He hasn't had any luck at a speed dating meet-up which appeared to be mostly because he often speaks about his mum fondly and that isn't always a turn on, apparently. So when the speed dating bummed out he ended up at a ski lodge/inn where a man who looks awfully like him asked if he'd like to take his room. This guy needs to leave right away. The only thing Felix has to remember is to use the doppleganger's name for the duration of the booking so he can stay in nice accommodation. Does he? Doesn't he? It's a beautiful place, one he couldn't afford on his EN wages. He wouldn't be hurting anyone, it will fortify him for the Christmas shift to come. Why not?
As per the blurb, police officer Riggs is the only law enforcement at a ski lodge after an avalanche where the FBI have been alerted to the presence of the Falcon, a notorious jewel thief. Riggs is needed to keep on the Falcon's tail until the avalanche is cleared up. I kept thinking, Officer Riggs? Hello? Lethal Weapon. And my mind just kept going there.
I'm not always the biggest fan of Christmas romance books but that cover is cute, the story sounded fun, and I like a bit of police involvement. I knew policing would be minimal, but still, it sounded like something I could get into. It was also an ideal length at 144 pages. It had me.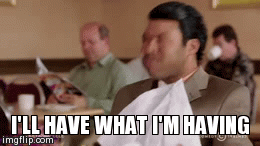 It's been a while since I've read Eli Easton and not because I don't enjoy her writing. I do. I've found her to be a  quality writer. However, as much as she has written a grittier story or two, she tends more to the light side and I'm often more the dark. This is definitely the lightest of light. I do enjoy that Easton's writing of her characters is three dimensional, which was the case in A Changeling Christmas. Not always achievable or easy in a novella. Riggs was doing his job and having a hard time believing this guy who says he's a nurse – actually had to do some at one stage – who loved his mum, enjoys Christmas snowman building, who is so gentle, could be a master thief.
This guy was an international thief, someone infamous enough to be on the FBI's Most Wanted list? He didn't look particularly dangerous as he carefully poured maple syrup from a bottle onto his pancakes, a little smile of satisfaction on his face.
"Yummy!" he said out loud.
Er… okay. Apparently even hardened criminals liked pancakes.
Still, he fought the urge to be too close and did what he had to professionally. Definitely 'A' for effort. I was just relieved and glad when he finally knew Felix was Felix. Meanwhile, Felix thought maybe, just maybe, this guy likes me, he's still around, and he finds Riggs very attractive as well. Bonus.
Riggs was a dream. He had that macho, craggy look I loved with dirty blond hair, gray eyes the color of storm clouds, a big tightly muscled body, and a rough-around-the-edges face that rang all the bells. And his deep voice! Gah. I could listen to him all day.
If you're looking for a lovely Christmas story to enjoy, one with a HEA, then I definitely recommend the delightfully charming A Changeling Christmas. 4 Stars!