9th Blog Anniversary Giveaway: Cari Z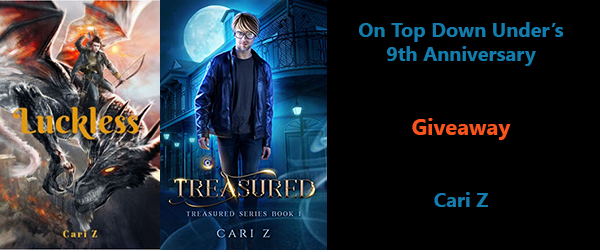 Today Cari Z joins our 9th blog anniversary with a giveaway of either Luckless or Treasured, winner's choice. To enter join via the Rafflecopter or leave a comment below. Thank you to Cari Z for being a part of our blog celebrations.
**We contact winners as soon as the draw is complete. To ensure fairness and to be able to run a smooth giveaway, all winners are given 48 hours to contact us back otherwise we have to redraw. Thank you for taking part in this giveaway and our blog anniversary. Good luck!
About the Author: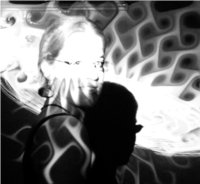 Cari Z. is a Colorado girl who loves snow and sunshine. She has a wonderful relationship with her husband, a complex relationship with the characters in her head and a sadomasochistic relationship with her exercise routine. She feels like Halloween should happen every month, which is why you get this picture of her, and hopes that you enjoy reading what she's put out there as much as she enjoyed writing it in the first place.