Third Time Lucky (Finn's Pub Romance #3), R.G. Alexander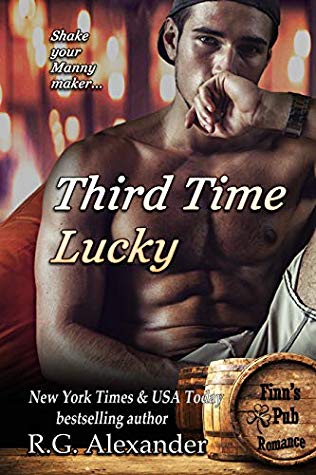 Rating: 3.5 Stars
Publisher: R.G. Alexander
Genre: Gay Romance
Tags: Contemporary, Family/Kids, First Time, GFY, Romance, Series
Reviewer: Cindi
Purchase At: Amazon.com
*** My apologies for the length of this review and the mini rant at the beginning of it. ***
Blurb –
From Author New York Times and USA Today Bestselling Author R.G. Alexander, Book 3 in the Finn's Pub Romance series!
Ever had a thing for the man next door?
My sexy new neighbor is confusing the hell out of me.
Elliot Ransom is a baseball player and a single dad, but he doesn't know his butter beer from a snozzberry. It's clear he needs my professional help with the young daughter he's just getting to know. What isn't clear is what else he's after.
Did I mention he's straight? At least, I think he is. The midnight balcony meetings, awkward glances and affectionate bro-hugs are starting to throw me off. But I can't let my guard down with yet another man who isn't sure who he is or what he wants. All I know is, I don't want "Great with kids, Unlucky in love" to be my epitaph.
So Joey + Elliot? It's not going to happen.
*Author note: Joey is JD Green's foster brother, so you might want to read One Night at Finn's
Review –
I'm going to do something I never do. I'm starting this review discussing the ending. Not Joey and Elliot's ending. They get a nice HEA. I'm talking about a secondary character and how the author threw in something that came so far out of left field it left me shaking my head. Now, in order to find out why this person did what they did, I'll have to read another book – this particular character's book. A M/F book when this one is M/M. There was a major cliffhanger. If I'm warned about a cliffhanger in a blurb (even if it's for secondary characters), I'm fine. I know to expect it. If it happens completely without warning, not so much. The character with the cliffhanger is discussed ad nauseam for the first 20% or so of the book, to the point where I was tapping my foot thinking, "Geez. Is there some reason I'm being forced to read page after page about a character that's not even a main one?" Well, apparently that was to have me wanting to read their story. It didn't. This 'friend' is described so many times as being a best friend and a good person. Such a good friend that they didn't even bother to share something significant in their life or even plan to invite their best friend to what's supposed to be the most important day of their life? The friend had to find out accidentally.
My apologies for being vague but things like this irk me. I understand that most of the author's books and series (that I've seen so far) are linked either directly or indirectly. I've seen a bunch of characters in the three I've read so far who obviously have their own stories and books. I didn't care… until this one. This is the first one that literally left me asking, "What the hell did I just read?" and it didn't even (mostly) apply to the main characters.
Now my thoughts on Joey and Elliot's story.
Today is brought to you by the letter B and the word Balls.
That's the best five letter description of the day I'm having. The clock started as soon as I stumbled downstairs for a hot cup of cockblocking my brother JD in his own house, getting an eyeful in the process that may have scarred me for life.
An eyeful of Marine balls.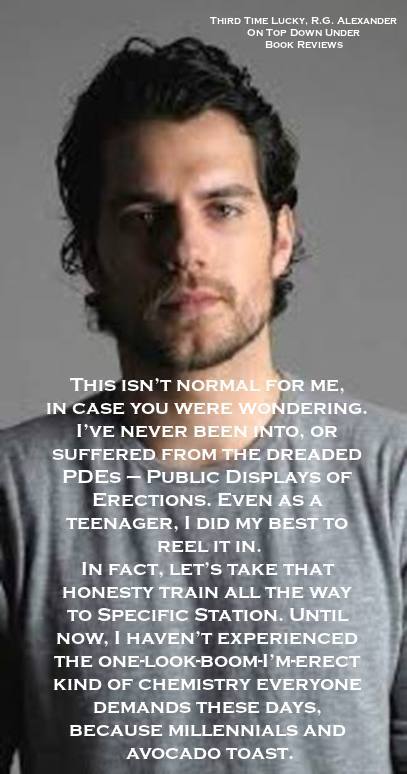 Joey, twenty-eight, is half owner of a successful company that places nannies in homes. What started out small years before is now a multi-million dollar company. He's just moved across the country to open a new office.
Joey is JD and Royal's foster brother. JD's story is One Night At Finn's and Royal is a secondary character in Two Weeks And A Day who meets his partner in that book.
Joey is unlucky in love. He can attract plenty of men who want to be with him as long as they don't go public. Every guy he's dated has wanted his money or to play around behind closed doors because they're closeted – usually both. After the last one Joey knows he'll have a hard time trusting again. And who could blame him? Everybody seems to want the benefits of Joey but not Joey himself.
He's just arrived at the building that houses the penthouse he'll be living in for the foreseeable future when he literally bumps into a distracted man. Joey's not one to get blinded by lust at the mere sight of somebody, but this guy? Joey almost embarrasses himself by how quick he gets an erection. The guy is a gorgeous Henry Cavill lookalike. The man, as I said, is distracted, so they don't say more than a couple of words before Joey is being escorted by the door man to his penthouse. Later, his balcony doors are open and he hears the sound of music – a man singing and playing a guitar to be specific. Moments later, he hears a child's voice singing along. When he walks out, he sees the man from downstairs Face Timing a little girl on his phone on the balcony next door. He then hears a bitchy woman come on the phone. When the call is over, the man – whose name is Elliot Ransom – climbs over from his balcony to Joey's to properly introduce himself. Remember how I said Joey had an erection when he saw him before? Yeah, he can't exactly hide it when the man's on his balcony with him.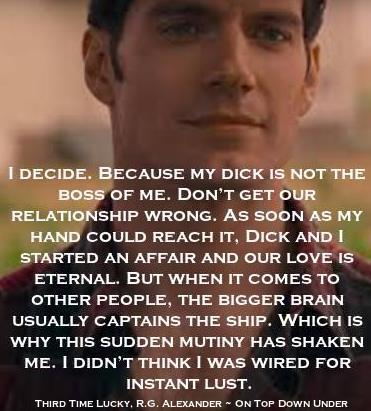 Elliot Ransom is a MLB pitcher. He left the team temporarily when he was notified that he had a daughter as a result of a one-night-stand he had years before. He knew nothing about the child, whose name is Rue, but he would've been there for her from day one if he would have. This wasn't one of those situations where he didn't do the right thing. He didn't know to do the right thing. The mother has died and left the little girl to Elliot. They may have only just met, but he knows he loves her with everything he is and will do all he can to make up for not being there the first five years of her life.
Rue is adorable and Elliot is an amazing dad. He doesn't really know what he's doing but what he does know is that he wants to give his daughter the love and care that he didn't get from his own competitive parents. Elliot's mother is in the book just long enough for the reader to see why he's wanting to raise his child different from the way he and his sister were raised.
Joey and Elliot become friends as they spend time on Joey's balcony in the evenings. Joey wants more than friendship but he's not willing to go down the 'getting mixed up with another straight or closeted man' road again. He's had his heart broken too many times. JD, his foster brother, is determined to fix him up with somebody. He has three blind dates planned for Joey. Each man is out and wouldn't keep Joey a secret if it got serious. Perfect for him, right? Well, you'd think so. But then his new 'friend' Elliot kisses him on his balcony after telling him not to go on the first blind date.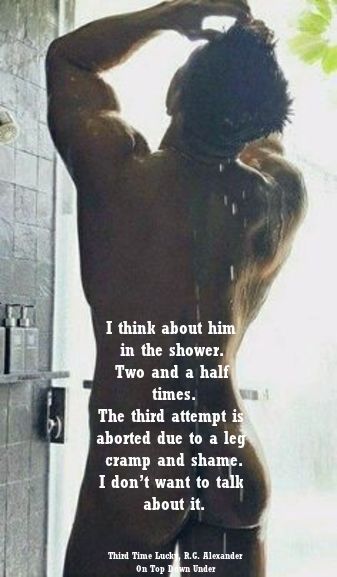 Elliot does exactly what Joey expects a straight and curious guy to do after the kiss. I mean, it's a been there, done that type of thing with Joey. Elliot jerks back and apologizes.
The next morning Joey's invited to a sweet pancake breakfast by Rue. He knows he should say no after the uncomfortable way he and Elliot parted the night before, but he can't. He's not naive. He knows that Elliot was the one who suggested Rue invite Joey over for whatever reason.
Joey ends up going on the first blind date anyway and is cockblocked later by his hot new neighbor.
Straight, bi, or whatever Elliot is, he knows he's starting to care more for his neighbor than just, well, neighborly. 😉
A few too many drinks the night after the blind date, and some play time in a broken elevator, and Elliot and Joey are starting something that Joey knows he has no business starting. They're about to take it even further (after the elevator incident) when Joey gets to his penthouse to see his best friend and silent business partner Tani there, ready to work in the new office and to live with Joey. Tani's unexpected arrival doesn't stop Joey and Elliot from getting together another time – and many times after that – secretly, of course. Elliot's a popular baseball player who just found out he has a child and now has discovered he's into guys when he never has been before. Going public isn't something that can even be considered just yet.
Normally I'd be rolling my eyes at yet another book about yet another closeted character who won't come out because they have a public career, a homophobic family, or whatever. I didn't do that with Elliot. I liked him a lot and understood that his issues with privacy wasn't so much about him and Joey but him and Rue. He wants to get his newfound daughter settled in before going public about her. She just lost her mother and met her father for the first time. She needs stability before the real world of Elliot's career intrudes. Discovering his love for a man when he's only ever been interested in women before also threw him for a bit of a loop. Joey understood that and that's why he allowed himself to fall for another closeted man.
Until one day things come out anyway.
The way Joey handled their relationship being made public was perfect. The way Elliot handled it was even more perfect. I admit that surprised me a little. Of course, there's a bit of 'should I? or shouldn't I?' but Elliot knows he's fallen in love with Joey and he now doesn't care if the world knows. Rue's all in but what about the public and his baseball team?
His mother's opinion doesn't matter. 🙂
I liked Joey and Elliot together. I'm always a sucker for kids in books and I adored Rue. Joey and Elliot's ending was perfect.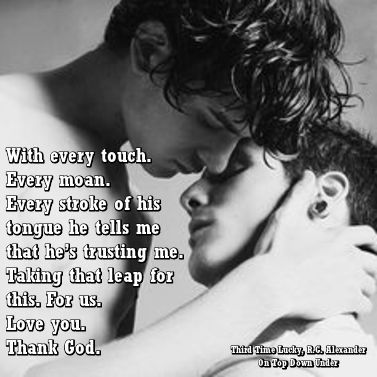 So, why the 3.5 stars instead of higher?
Tani.
I liked her well enough in the book though her and Joey's LONG phone conversation that went on for page after page after page in the beginning of the book almost had me DNF'ing. This was before Joey and Elliot even got together. I have no problem when authors introduce characters who will have their own book later. I do, however, have a problem when it goes on like Tani's did and then ends like it did.
I didn't dislike Tani. I disliked how the author wrote about her and left things hanging later.
I also got so confused about characters from other books in the Finn world and how they were important to Joey's story. The Finn's wanted to protect him. Okay, that's nice, but why? What has Joey done in the past that had this big Irish family wanting to protect him? I'm guessing that had I read the other Finn books I'd get it. Because I haven't, I didn't. It's not a full-on standalone if things are discussed about the main character that you know zero about.
Another thing I should note STRONGLY. Leave reality at the door with every book in this series except One Night At Finn's where both men are openly gay. There's a lot of gay-for-you happening that apparently goes back to all of (or most of) the author's books in the Finn world. I normally avoid GFY books like the plague. I don't mind OFY but GFY is just so unrealistic. Even so, I'm invested now so I'll be trying to catch up with the others. As for Tani's story, that one will be on hold until I figure out who is who and what is what. Unfortunately, if I read it now I'd be going in with a not so open mind.